Last night Tottenham Hotspur made an almighty blunder - they presented ice hockey legend Wayne Gretzky with a shirt, but they had rather embarrassingly misspelled Gretzky on the back (see picture below).
Spurs were forced to apologise to the Canadian great Wayne Gretzky during half-time of the 2-1 League Cup defeat by Arsenal at White Hart Lane, but Gretzky took it all in his stride and sent Spurs back a tweet saying that "it happens all the time."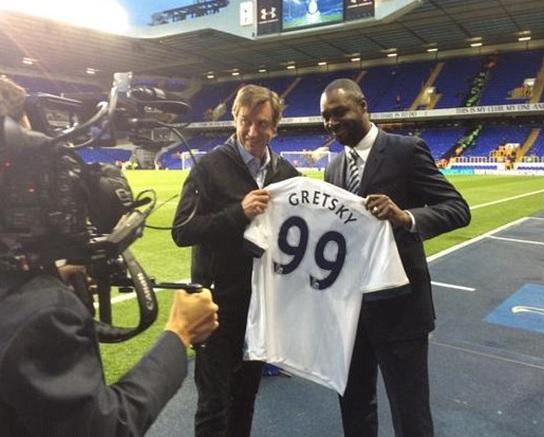 But we are all human after all, so just how many of sport's top 10 most commonly misspelled names can you get right. Take our quiz below.
The Independent has launched a new football app! Live scores, in-game stats, breaking news, videos and push notifications are just some of the many features. Use the links below to download and get more from Indy Football...
iPhone
http://ind.pn/iphonefootball
iPad
http://ind.pn/ipadfootball
Android
http://ind.pn/androidfootball
Reuse content