Alan Pardew has insisted that Joe Kinnear does not interfere in his management with the squad after the former Newcastle boss returned to the Tyneside club as director of football earlier this summer.
In an exclusive interview in the Evening Standard, Pardew spoke of requirement for him to have complete control over footballing matters, as well as the upcoming Premier League season in which the pressure is on the Magpies boss to turn around the club after their near-miss with relegation last time out.
"Joe absolutely does not interfere in my management of the team," insists Pardew, who also says that Kinnear doesn't go to the training ground either.
"Being a football manager of this sort of club and, with Joe an ex-manager [in 2009 when Newcastle went down], there can be no crossover.
"There can be no clouding or greying of the issue. I'm the football manager. I make all the football decisions that evolve around the game that's being played on a Saturday.
"In terms of the transfers, that's a different story. He's going to have an opinion. I don't have a problem with that."
Having joined Newcastle in December 2010 as successor to the sacked Chris Hughton, Pardew now stands as the second longest serving manager in the Premier League behind Arsene Wenger – Sir Alex Ferguson had led the way before his retirement – who is about to take charge of his 18th season with Arsenal.
Pardew's experience has led him to assess the top three clubs in the league and their chances, with the two Manchester side's embarking on reigns with new managers while Chelsea will see the return of 'The Special One' Jose Mourinho.
"The Manchester City and Manchester United managers [Manuel Pellegrini and David Moyes] will have a season where they will come under pressure. In his first year, David Moyes is going to find it difficult because it's such a big jump from Everton.
"Mourinho is going back to what I consider his home and he will lift Chelsea, no doubt about that. He will certainly lift the crowd. I wouldn't want to be the opposition in that first game [against promoted Hull] because it's going to be a Mourinho love-in.
"I am a great admirer [of his]. I'm really pleased he is back. He's amusing, a very multi-sided character, a great fellow and a great competitor."
Pardew also believes that the changes at the top will bring the rest of the pack closer to the main title contenders.
"Arsene Wenger possibly is in a position to close the gap this year," he says. "I expect the changes to draw all of them [last season's top five] closer."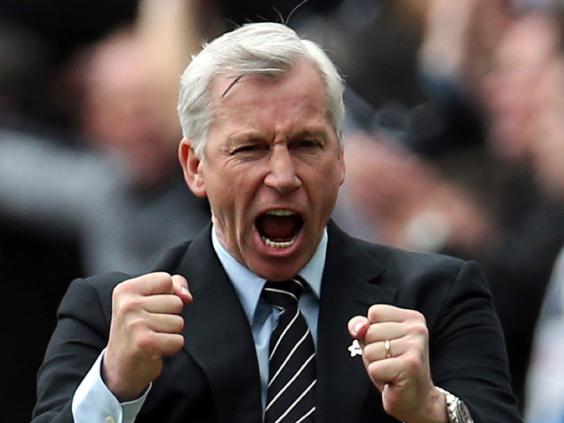 The  52-year-old has also spoken on the transfer sagas that have dominated the headlines so far this summer, and what he believes is in store for Gareth Bale and Wayne Rooney.
"I think, within 12 months, Bale will be gone," says Pardew. "At times something comes your way and you think it's right . . . Wayne Rooney is in a similar position. It looks like he [Bale] wants to move. At the end of the day, the player's mind is usually the deciding factor.
"I think of Luka Modric. He was the only one who stayed when all the signals were that he was going. Then he went a year later.
"A player's mentality is very important. The five or 10 per cent where they're not focused because of wanting to go somewhere is enough for them to haul off their quality. It impacts on everything. So, as a board and manager, you have to make a decision."
Even if Bale does move abroad, Pardew believes Spurs have done enough transfer business to suggest they will remain in the hunt for the Champions League.
"They're still going to be armed with the finance to make sure their team are definitely a Champions League competitor. There's no doubt in my mind about that. As it is, they carry some fantastic footballers."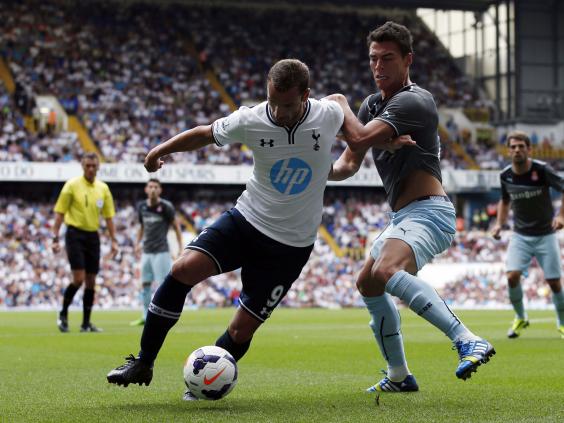 "He's (Soldado) a finisher, a real technical player so he will fit in nicely at Spurs and possibly fill the missing link of last year," says Pardew. "They will be ­looking for big things from him. Those five clubs really and truly are a little distance away. They are a big step up for the rest of us."
As far as his own side is concerned, Pardew is targeting a top-half finish – a vast improvement on last season's 16th place finish – which had some quarters calling for Pardew's dismissal at the end of the season.
He also believes that one of his former clubs, West Ham, will be challenging them for a top 10 finish.
"West Ham have an experienced manager in Sam [Allardyce], a very experienced captain in Kevin Nolan and, with the signing of Andy Carroll, they will be a top-10 team," he said.
However, it is the return to the Premier League of one of his former clubs that really thrills him.
"Crystal Palace were my first club and one I hold dear to my heart. So I was jumping around the room when they made it. I can't wait to go back to Selhurst Park. The Premier League's a significant jump for Crystal Palace.
"When they were in the Premier League, they got themselves into difficult financial positions twice. They will be very conscious that doesn't happen again. With Ian Holloway as manager, they'll always be competitive. He's that type of manager. So fingers crossed they have a fantastic season."
It may be elsewhere though that Newcastle – and Pardew – succeed, with the manager having one eye firmly on the FA Cup having comes so close to winning the famous trophy on more than one occasion.
"The FA Cup has been a massive part of my career. I've been very close to winning it. I was seven minutes away, maybe 10, [as a player with Palace in 1990]; then as West Ham manager with the last kick of the game against Liverpool [in 2006]. So I'm desperate to win it and, hopefully, this year will bring some luck."
He is hoping that the club can learn from their Europa League campaign last season, and admits that their European run took its toll on the squad, which he admits contributed to the lower than expected league finish.
"It's very difficult for Premier League teams to do the Thursday/Sunday turnaround given the intensity we play at," he says. "We possibly made a mistake with the squad not being big enough and took injuries. We addressed that in January, only to suffer even more injuries, which took away the impact of that particular transfer window. We think we will get a big benefit of that window now and Loic Remy has come from Queens Park Rangers."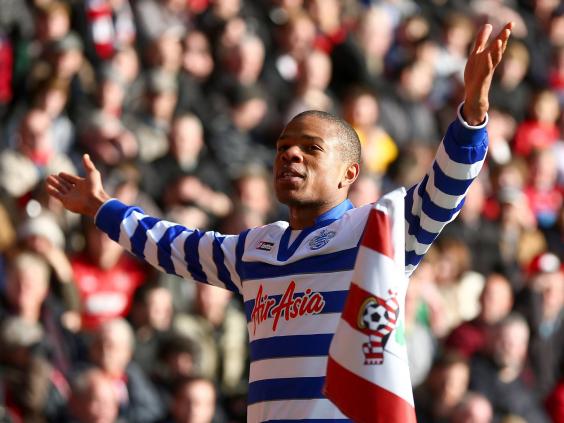 Remy's arrival on a season's loan despite turning them down in January in favour of QPR means there are almost a dozen Frenchmen in the first-team squad but  Pardew dismisses the idea that there is a language problem between them and the rest of the group.
He says: "I won't even say anything in French, not even 'oui'. My job is to integrate them and the way I do that is make them speak English as quickly as possible. It is very important they embrace the English culture and grasp the demands of the Premier League. One or two struggle but obviously having more French players here it is easier for them to adapt."
Read the original interview with Alan Pardew by the Evening Standard's Mihir Bose