Alan Pardew says he is looking forward to welcoming back cancer survivor Jonas Gutierrez to Newcastle United, even though the Argentine said he would "never forgive" Pardew for telling him to look for a new club in January.
The 31-year-old, who has battled and recovered from testicular cancer, has angrily spoken about his loan move to Norwich City in January, when, he says, Alan Pardew told him to look for a new club having returned to Newcastle having battled the disease.
Speaking to an Argentine newspaper on Thursday, Gutierrez claims Pardew told him he no longer had a future at St James' Park.
"I will always be grateful to the fans of the club and my team-mates for the support they gave me," Gutierrez told Ole.
@tattoo_skull Muchas gracias por el tatuaje. Thanks for the tatoo. pic.twitter.com/EmTBJeebec

— jonas gutierrez (@elgalgojonas) November 15, 2014
"But anyway, halfway through December the manager Alan Pardew decided the best thing for me would be to look for a club.
"This was communicated to me just after I re-joined, 20 days after I was operated on and when the only I wanted was to train and to feel and get better.
"While I knew it would be tough to earn a place once more, I never moaned about not playing.
"For that reason I will never forgive him for what he did to me. That said, I want to keep on thinking that it was a purely a football issue and not for any other reason."
However, Pardew says that the decision was based on "football and nothing else" and is looking forward to welcoming him back into the first-team squad.
"It was a pure football decision, and those are decisions that have to be made," he said.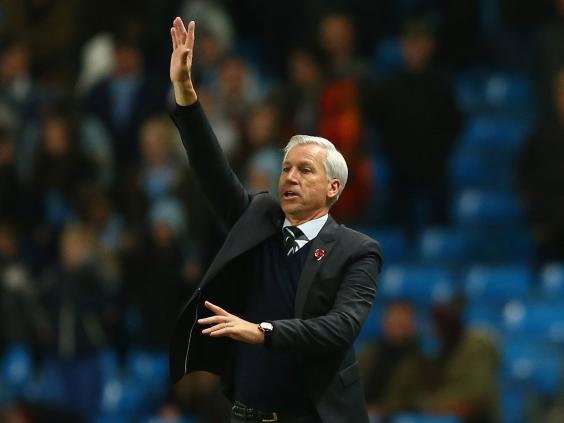 "We've supported him and tried to do what we could when his illness was made known to us, before it was known publicly.
"What he has done is absolutely marvellous, to recover like he has. I believe he's picking up an award. We're very proud of what he has done. He needs to rest assured it was purely a football decision.
"We have been very supportive since the illness and hopefully he will come back all guns blazing. He is a great character and we miss him dearly and look forward to seeing him.
"His quotes more or less say it was a footballing decision and we have to make these tough decisions. That was one based on football and nothing else."
Reuse content