Arsenal midfielder Alex Oxlade-Chamberlian has promised that the Gunners will attack Chelsea at Stamford Bridge on Sunday despite memories of the 6-0 thrashing Chelsea handed out in March.
The game was supposed to be a day to live long in the memory of Arsenal supporters as long-serving manager Arsene Wenger took control in his 1,000th match at the club.
But Chelsea quickly exploited their London neighbours and were up 3-0 within 20 minutes before going on to win 6-0.
The match descended into farce for Arsenal when Oxlade-Chamberlain should have been sent off when he handled an Eden Hazard shot on the line, but referee Andre Marriner wrongly showed his red card to Arsenal left-back Kieran Gibbs.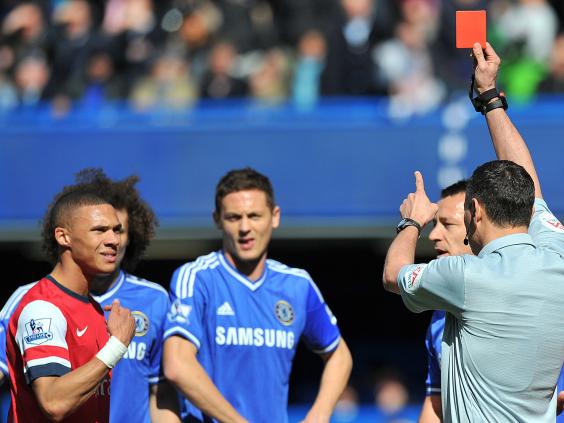 The 21-year-old says that while Arsenal have learnt their lessons from last season, and are missing a number of key performers, they will not stop divert from their attacking nature.
"We do understand what happened there last season," said Oxlade-Chamberlain. "Maybe we have got a point to prove there, we know this year we have got to step up in the big games and get some results in them this year.
"We're really looking forward to that game. We definitely give Chelsea the respect they deserve but, at the same time, I have belief in my team-mates and we do in ourselves to be able to go to a place like Chelsea and set the tempo and hopefully take control of the game. There will be times in the game I'm sure when they have a spell, because they are a top team.
"It's two good sides. They are going to have their time, we are going to have ours, we just have to make sure that when we do have our chances we make them count."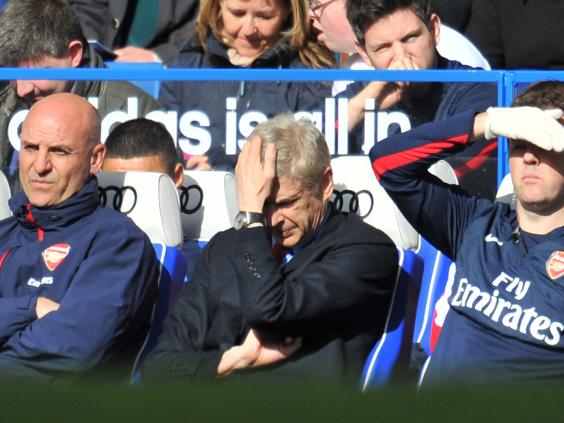 Arsene Wenger has just four senior defenders fit while Aaron Ramsey, Mikel Arteta and Jack Wilshere could all miss the match; Olivier Giroud and Theo Walcott are long-term injury concerns.
But the missing men will not stop Arsenal playing the way they want.
"We try to take control of games, we like to set out and set the tempo, be positive, that sometimes means sending bodies forward," adds the England man.
"It's just important that when we do, we have got people in the team that are willing to take the responsibility of holding back and being there to stop counterattacks.
"But, yeah, I do love playing in this team, and the style of play that we do, as I think all the players could say. But we do need to obviously be careful and make sure we are defending at the same time as when we are attacking."
Reuse content