Alexis Sanchez may have been given an extended holiday by Arsenal manager Arsene Wenger after his heroics for Chile in the Copa America, but is he resting on his laurels? Not a chance. Here he is doing some individual training (see videos below).
Sanchez made 52 appearances for Arsenal last season, more than any other Gunners' player, and then went and helped Chile win the Copa America by scoring the decisive penalty in the final against Argentina.
Wenger has said that Sanchez will return to the Gunners next Monday, the day after the Community Shield and six days before Arsenal's first Premier League match of the season against West Ham, but by the looks of things he should be ready for their second game of the campaign against Liverpool the following Monday, on 24 August.
WATCH: SANCHEZ GEARS UP FOR SEASON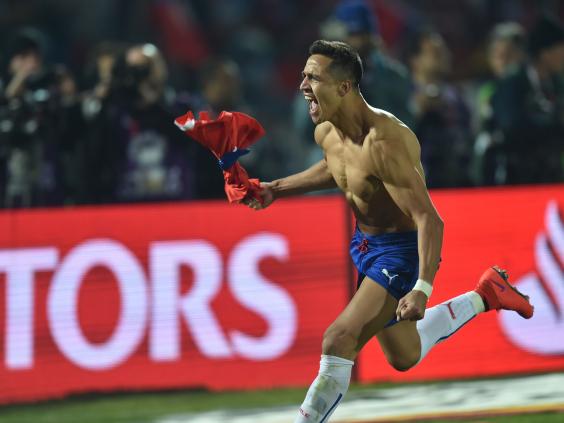 "He will be back on 3 August and usually it takes three weeks to be competitive," Wenger said earlier this summer. "With Alexis it could be a little bit less. He will certainly miss the first game."