Alexis Sanchez scored twice for Arsenal against Sunderland at the weekend, taking advantage of two Sunderland errors.
It saw the Chilean continue his impressive start to life at the Emirates following his £30m move from Barcelona over the summer. He has now scored eight goals in his last 11 appearances for the Gunners.
It's not gone unnoticed by his team-mates who have seemingly been falling over themselves to sing his praises.
Alex Oxlade-Chamberlain compared Sanchez to the man who filled his void at the Nou Camp, Luis Suarez.
"He reminds me of Luis Suarez when he chases everything down and he makes nothing into something," said Oxlade-Chamberlain. "He's done that for us twice today and he's scored goals at important times for us."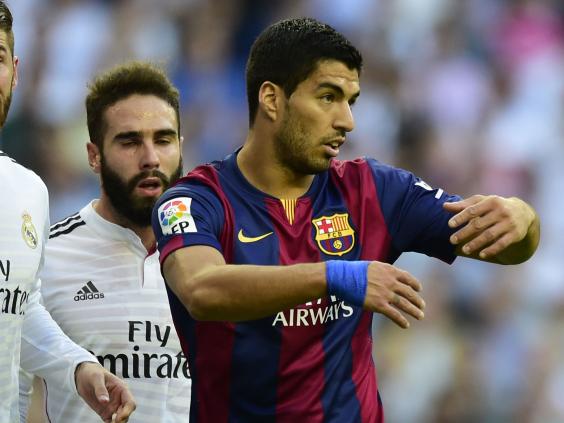 With Suarez considered one of the best to ever play in the Premier League, it would be difficult to find a more flattering comparison. However, Mathieu Flamini succeeded in doing so.
"From what we have seen so far of him, he is right up there [with Thierry Henry and Robin van Persie]," Flamini told reporters after the win against Sunderland that took the Gunners up to fifth in the Premier League. "He is proving it in every game he plays, not just with his goals but the way he works for the team."
And just for good measure, Danny Welbeck told Arsenal's official website just how much he enjoys playing with Sanchez.
"It's a pleasure to play with Alexis. He's persistent, he keeps going and they are [the attributes of] somebody I like to play alongside," said the former Manchester United player.
The many (animated) faces of Alexis Sanchez
Next up for Arsenal is a home match against Burnley in which Arsene Wenger's side will have a chance to make it three wins in a row for the first time this season.
Reuse content