Four matches into a 38-game season is no time to be making snap judgements, but people do. So Paul Lambert, after two seasons battling relegation, is rewarded with a new contract, having taken 10 points from 12, while Alan Pardew will this afternoon feel the Gallowgate has revived its ancient purpose.
How quickly things change. A month ago Pardew was optimistic while Lambert was thought to be keeping the Villa Park dugout warm for the accession of Roy Keane. So is Lambert now a good manager and Pardew a bad one? How can we judge?
Felix Magath, having won three Bundesliga titles, must have ability. Yet at Fulham he was evidently the wrong man, in the wrong place, at the wrong time. It is also clear that Sean Dyche was the perfect fit for Burnley last season. But, year-in, year-out, how can a manager be judged fairly?
There was a time when there was a handy ready-reckoner as to whether a team finished higher, or lower, than expected.
Between the abolition of the maximum wage and the arrival of satellite television most clubs made the bulk of their income from paying spectators. The higher the gate, the greater a club's income. The more cash available for wages and transfer fees, the higher in the table they should finish.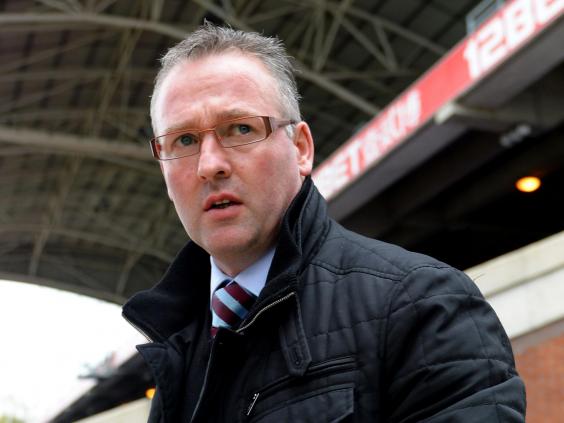 That still applies to an extent in the lower divisions, even if it is increasingly skewed by the impact of wealthy owners (Fleetwood), maladministration (Portsmouth), or low-price season ticket initiatives such as those at Bradford City.
Higher up, however, television payments and sponsorship income are now the overwhelming sources of income at most clubs. This makes it harder to assess which are outperforming their budget, and which are not, as that judgement requires access to the wage bill (which is not generally available until the financial results are produced a year down the line).
Nevertheless, history shows an incredibly strong correlation between wages and finishing position in the Premier League dating back to Blackburn Rovers' brief revival in the early 1990s.
For much of this time one club consistently finished lower than their wage bill suggested, regardless of who was manager: Newcastle United.
Leeds United, prior to their relegation, also did especially poorly on this axis, while Swansea City have shown up well since reaching the top flight. The most regular over-achievers were Everton under David Moyes, whose team matched or finished above their wage rank in nine of 11 seasons.
As with Magath, methods which work in one context do not necessarily translate. Last season, at Manchester United, Moyes was the biggest under-achiever, while Everton, under Roberto Martinez, continued to provide value for money.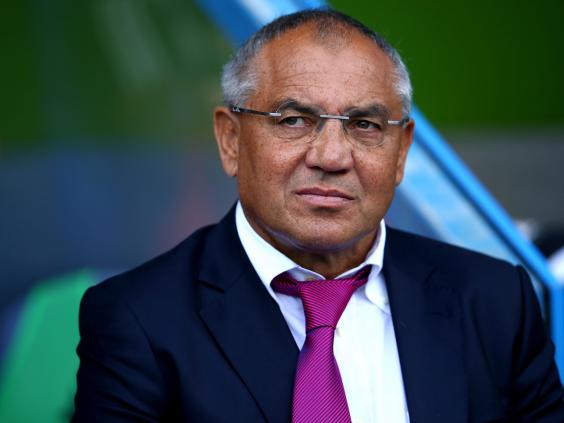 Meanwhile Newcastle, since Mike Ashley began cutting back are (disregarding this embryonic season) no longer wildly under-achieving. The fans may not like it, but in the last two years their performances have been much more in line with their spending. In that respect Pardew is a lightning rod for the fans' frustration with Ashley's parsimony.
Lambert similarly has borne the brunt of Randy Lerner's gradual disengagement at Villa Park. When Lerner took over he invested heavily to increase sharply a wage budget that had fallen below the Premier League average. The investment worked, up to a point, with Villa achieving a trio of sixth places under Martin O'Neill.
But breaking into the top four, and the cash and glory of the Champions League, was another matter. Lerner was up against billionaire owners at Chelsea and Manchester City, the vast earning capacity of Manchester United, and an Arsenal beginning to cash in on the Emirates.
Lerner blinked, O'Neill quit, Villa fans faced a new reality. Having been out-spending the divisional average between 2008 and 2011 Villa have since under-spent it and their league positions have suffered.
However, the league's average is skewed by a sharp rise in wages paid by clubs competing in the Champions League.
While they pay £120m upwards, most clubs' wage bills are £40m-£70m and, even with Lerner retrenching, Villa's wage bill has been among the division's top 10.
In 2012-13 Villa (15th) had a higher wage bill than eight clubs who finished above them, including Everton (6th), West Bromwich Albion (8th) and Swansea (9th). Last season it is estimated Villa paid far more than Southampton and Crystal Palace, who finished well ahead of them.
So is Lambert a bad manager? Not necessarily. There are inconsistencies in his treatment of players such as Alan Hutton and Charles N'Zogbia and there have been some poor signings, but there are mitigating factors too, such as injuries to the likes of Christian Benteke and the inconsistency inherent in a policy of promoting young players. Villa have under-performed under the Scot, but there is a sense that progress is being made. In recognising this Lerner has opted for stability, which is generally the wisest course.
Ashley, of course, did the same when he gave Pardew an eight-year deal, but the mood on Tyneside is now anything but stable. Yet a glance at the clubs' next four fixtures (Villa v Arsenal, Chelsea, Manchester City, Everton; Newcastle v Hull, Stoke, Swansea, Leicester) suggests the Magpies could draw level, or even lead Villa in a month's time. So then who is the better manager?
Five asides
Veterans way off the pace
First impressions may prove misleading, but this week's performances by Frank Lampard and Didier Drogba suggest, as did Clint Dempsey's ill-fated return to Fulham, that such is the pace with which English teams play, when a player past a certain age leaves for a slower-paced arena he should do so for good.
Hereford need fresh start
It is a truly desperate state of affairs at Hereford United. The fans are estranged from the owners and a winding-up petition looms. Last week the great FA Cup giant-killers were knocked out in the first qualifying round by Ellistown & Ibstock of the East Midlands County League. The only answer may be a new club.
Nul points for Baku choice
Uefa may regret selecting Baku as a Euro 2020 host city. Azerbaijan is ranked 160th out of 180 countries in the Press Freedom Index, is regularly criticised by human rights campaigners, and has not held a "free and fair" election since the Aliyev family took over in 1993. But if the Eurovision Song Contest can go there…
Bosman googly for FA
The FA, with its recent experience of racism cases, will follow carefully its cricket counterpart's attempt to prosecute Yorkshire's Andrew Gale. The case appears to hinge on whether "Kolpak", is a racist term. If it is, surely so is "Bosman".
Time out of mind for Dyke
It says much about the freebie culture at the top of the game that Greg Dyke could be given a watch at the World Cup by the Brazilian FA, come back to his office at Wembley and just toss it in a draw unopened. It turns out the watch was worth £16,400. Nice.
Reuse content