It is hard to keep the significance of football in much perspective on this of all weekends, because dreams and ambitions are floating free around the place. Few of them are fresher than those of Dejan Lovren, as he sits in Liverpool training kit, gazing at Johan Cruyff's legendary paean of praise to his new team's supporters that adorns one of the walls at the Melwood training ground, and reflecting on his new manager's recent observation that he can be the next Jamie Carragher.
It is when the Croat has circled that compliment and briefly reflected on some richly auspicious beginnings in last weekend's 4-0 demolition of Borussia Dortmund – the 25-year-old was outstanding – that we reach the territory which reveals these are not the most significant topics for him.
A matter of life or death? Lovren first discovered the fine line between those two concepts in war-scarred Yugoslavia 20 years ago; he knows football is not more important than that, whatever Bill Shankly might once have said.
Lovren was too young to register a vivid memory of how his Croatian parents hurried him out of Zenica, the Bosnian city where they lived, in 1993, as ethnic conflict tore Yugoslavia apart. But the events which befell that place weeks later told him that without their frantic escape – the family belongings flung into a few bags and thrown into their tiny car – he might not be here today, talking about Liverpool and leadership.
The biggest Premier League transfers 2014-15
The biggest Premier League transfers 2014-15
1/51 Alexis Sanchez - Barcelona to Arsenal (£35m)

Arsenal will look to their second most expensive signing in their history to fire them to a first Premier league title in 11 years

GETTY IMAGES

2/51 Mathieu Debuchy - Newcastle to Arsenal (£12m)

Arsenal unveiled new signing Mathieu Debuchy after completing a drawn out move for the French right-back to replace Bacary Sagna

Getty Images

3/51 Calum Chambers - Southampton to Arsenal (£16m)

Chambers has only made 18 Premier League starts in his relatively young career, but that's all it took to persuade Arsene Wenger to sign the 19-year-old as he became the fifth player to leave Saints for a reported £16m

Getty Images

4/51 Joe Cole - West Ham to Aston Villa (Free)

Joe Cole's time at West Ham came to an end after he agreed a free transfer to Premier League rivals Aston Villa

Getty Images

5/51 Philippe Senderos - Valencia to Aston Villa (Free)

The Swiss defender featured at the World Cup, having already confirmed his return to the Premier League with Villa

GETTY IMAGES

6/51 Diego Costa - Atletico Madrid to Chelsea (£32m)

After a fairly long pursuit, Chelsea completed the signing of La Liga winner Diego Costa from Atletico Madrid after triggering his £32m release clause

GETTY IMAGES

7/51 Cesc Fabregas - Barcelona to Chelsea (£30m)

Cesc Fabregas returned to England but not with his former club Arsenal, as the Spaniard joined the Blues in a £30m deal

chelseafc.com

8/51 Didier Drogba - Galatasaray to Chelsea (Free)

The Chelsea legend returned to his former home as he signed a new one-year deal, having been released by Turkish side Galatasaray at the end of the season.

Chelsea Football Club

9/51 Muhamed Besic - Ferencváros to Everton (£4m)

The defensive midfielder was quietly impressive for Bosnia in the World Cup, and returned to complete a £4m move to Merseyside

Getty Images

10/51 Romelu Lukaku - Chelsea to Everton (£28m)

Romelu Lukaku made his loan move to the Toffees permanent as he completed a club-record transfer for £28m

Twitter/@EvertonFC

11/51 Gareth Barry - Manchester City to Everton (Free)

Barry was another who turned a loan-move into a permanent one as he joined the Toffees following his release from Premier League champions City

Getty Images

12/51 Brendan Galloway - MK Dons to Everton (£4m)

The Toffees signed the teenage defender to a long-term five-year contract, with the hope that he will develop alongside John Stones to be the first-choice Everton centre-back partnership in the years to come

Twitter/@Everton

13/51 Jake Livermore - Tottenham to Hull (£8m)

You guessed it - another loan move-turned-permanent as Livermore left Spurs in an £8m to join the FA Cup finalists

Getty Images

14/51 Robert Snodgrass - Norwich to Hull (£7m)

Relegated Norwich allowed Robert Snodgrass to join Hull for an immediate return to the Premier League

PA

15/51 Tom Ince - Blackpool to Hull (Free)

Tom Ince was one of the most sought-after free agents on the market this summer, but despite reports of him joining Inter Milan, he agreed to move to Hull with Blackpool receiving a compensation fee

Getty Images

16/51 Matthew Upson - Brighton and Hove Albion to Leicester (Free)

Matthew Upson rejected the chance to stay with the Seagulls to have one more crack at the top flight

GETTY IMAGES

17/51 Marc Albrighton - Aston Villa to Leicester (Free)

Much was hoped from Albrighton at Villa, but his failure to push on has seen him join newly-promoted Leicester on a free transfer

GETTY IMAGES

18/51 Leonardo Ulloa - Brighton to Leicester (undisclosed)

Ulloa scored 25 goals in 52 appearances for Brighton since joining them from Spanish side Almeria in January 2013, enough to convince the Premier League newcomers to sign him up

PA

19/51 Rickie Lambert - Southampton to Liverpool (£4m)

Lambert agreed a move to his boyhood club Liverpool before heading to the World Cup with England

Getty Images

20/51 Adam Lallana - Southampton to Liverpool (£25m)

The Reds quickly followed up the move for Lambert with a hefty transfer for Saints skipper Lallana

Twitter/Liverpool FC

21/51 Lazar Markovic - Benfica to Liverpool (£20m)

Following the sale of Luis Suarez, Liverpool invested nearly a third of the £75m in 20-year-old Lazar Markovic

Getty Images

22/51 Emre Can - Bayer Leverkusen to Liverpool (£9.5m)

The Reds added Bayer Leverksuen ace Emre Can at the beginning of the summer

Twitter/Liverpool FC

23/51 Dejan Lovren - Southampton to Liverpool (£20m)

Lovren followed Lallana and Lambert in moving to Anfield after he finally got the move that he was pushing for. Having featured at the World Cup for Croatia, much is expected of the centre-back in order to solidify the Reds' defence

Getty Images

24/51 Fernando - Porto to Manchester City (£12m)

Manchester City's largest piece of transfer business so far this summer is the £12m addition of Fernando, who was a January target for Manuel Pellegrini

Getty Images

25/51 Bacary Sagna - Arsenal to Manchester City (Free)

Bacary Sagna may have ended his Arsenal career on a high note, but he won't get a warm welcome when he returns to the Emirates after he joined City for nothing

Getty Images

26/51 Willy Caballero - Malaga to Manchester City (£6m)

Pellegrini tapped into his former club Malaga to lure goalkeeper Willy Caballero to the Etihad

Manchester City FC

27/51 Eliaquim Mangala - Porto to Manchester City (£32m)

Atheltic, composed French defender should slot into City's starting XI after completing a reported £32m move from Porto

GETTY IMAGES

28/51 Ander Herrera - Athletic Madrid to Manchester United - (£28.5m)

The first player to join United's squad revamp, Herrera was a failed target last year, but paid his own release clause in order to secure a move to Old Trafford

GETTY IMAGES

29/51 Luke Shaw - Southampton to Manchester United (£30m)

Despite just one full season in the Premier League and a handful of England caps, Louis van Gaal sanctioned the record-breaking move for Shaw after the World Cup

Getty Images

30/51 Siem de Jong - Ajax to Newcastle (£6m)

Newcastle ended their transfer exile by brining in former Ajax captain De Jong

Getty Images

31/51 Emmanuel Riviere - Monaco to Newcastle (£6m)

Newcastle completed the £6m signing of Monaco forward Riviere to continue their influx of French players at St James' Park

Twitter/@NUFC

32/51 Daryl Janmaat - Feyenoord to Newcastle (£5m)

Daryl Janmaat agreed to join the Magpies in order to replace the departed Frenchman Mathieu Debuchy

Getty images

33/51 Remy Cabella - Montpellier to Newcastle (£12m)

Remy Cabella left Montpellier to complete a £12m switch to the north-east

Getty Images

34/51 Rio Ferdinand - Manchester United to QPR (Free)

Rio Ferdinand turned down 'lucrative offers' to remain in the Premier League with promoted QPR

Twitter/@QPRFC

35/51 Stephen Caulker - Cardiff City to QPR (undisclosed)

The 22-year-old centre-back was brought in after spending just a year with relegated Cardiff City. He will line-up alongside other new recruit Rio Ferdinand

Getty

36/51 Dusan Tadic - FC Twente to Southampton (10.9m)

Dusan Tadic became Southampton's first signing under new manager Ronald Koeman

GETTY IMAGES

37/51 Shane Long - Hull to Southampton (£12m)

Long completed a move to his third club of 2014 after agreeing a £12m move to the south coast as Southampton look to rebuild their squad after their summer depletion.

Twitter/@SouthamptonFC

38/51 Mame Biram Diouf - Hannover to Stoke (Free)

Mame Biram Diouf returned to the Premier League after a spell in Germany, as Stoke secured the former Manchester United striker

Getty Images

39/51 Phil Bardsley - Sunderland to Stoke (Free)

The controversial character move south to join Stoke on a free transfer

40/51 Steve Sidwell - Fulham to Stoke (Free)

Steve Sidwell was released by Fulham following their relegation last season, and the well-travelled midfielder elected to join Stoke in an instant return to the Premier League

Getty Images

41/51 Jordi Gomez - Wigan to Sunderland (Free)

The FA Cup winner left the Championship club in order to head north to join Sunderland

Getty Images

42/51 Costel Pantilimon - Manchester City to Sunderland (Free)

After three years with Manchester City, Pantilimon headed to Sunderland to try and resurrect his first-team career

43/51 Lukasz Fabianski - Arsenal to Swansea (Free)

Having lifted the FA Cup trophy in his final appearance for the Gunners, Fabianski headed to Wales to join Swansea and rival Michel Vorm for the starting berth

Getty Images

44/51 Bafetimbi Gomis - Lyon to Swansea (Free)

Bafetimbi Gomis has long been linked with a move to the Premier League, and he finally got his wish when he left Lyon to join the Swans

GETTY IMAGES

45/51 Jefferson Montero - Morella to Swansea (Undisclosed)

Ecuador international Jefferson Montero has completed a move to the Liberty Stadium after his participation at the World Cup, joining from Mexican side Morella

Getty Images

46/51 Gylfi Sigurdsson - Tottenham to Swansea (Swap)

Gylfi Sigurdsson returned to Swansea after two years with Tottenham, completing a swap deal with left-back Ben Davies

Getty Images

47/51 Ben Davies - Swansea to Tottenham (Swap)

Ben Davies joined Tottenham from Swansea in a swap deal involving Gylfi Sigurdsson, and the left-back looks set to be first-choice at White Hart Lane under Mauricio Pochettino

Getty Images

48/51 Eric Dier - Sporting Lisbon to Tottenham (£4m)

Eric Dier returned to the UK after 14 years in Portugal, with the defender spening his youth career with Sporting Lisbon

Twitter/@Spursofficial

49/51 Joleon Lescott - Manchester City to West Brom (Free)

After finding himself out of Manuel Pellegrini's plans, Lescott moved on from the Premier League champions in order to join West Brom

GETTY IMAGES

50/51 Craig Gardner - Sunderland to West Brom (Free)

Craig Gardner left Sunderland after last season's near-miss with relegation in order to join the Baggies

Getty Images

51/51 Mauro Zarate - Velez Sarsfield to West Ham (Undisclosed)

The once high-rated Argentinian joined the Hammers after a brief spell back in his homeland

GETTY IMAGES
It was on 19 April 1993 that the marketplace at Puticevo, nine miles from Zenica, was shelled, leaving 15 dead and a further 50 injured.
"I don't know what would have happened if we had stayed," Lovren reflects. "I think somebody would have been killed – I don't know. Because it was horrible in that time. I think in 1992 we were [first] preparing to go to Germany, so my parents took the decision and said, 'We don't have a choice any more'. My father and mother's parents were already there in Germany and we were the last to go. My parents literally took their bags, one little car and went to Germany."
Only now, with the benefit of the years, and having arrived in an England where he still considers himself in many ways "a stranger", does Lovren appreciate how his parents, Silva and Sasa, would have felt, taking leave of the country where they had built their lives over 28 years.
"You don't even speak German, you know nothing about the country, so you are going like a blind man," he says. "And with a three-year-old child like me to take too, it was really difficult for them."
The Premier League is dotted with footballers from both sides of the ethnic divide who struggled through that Balkan conflict. The Stoke City goalkeeper Asmir Begovic, a Bosnian, talks about the escape tunnels still visible on the Sarajevo airport runway. His family too found sanctuary in Germany, and eventually Canada, after packing up their old car and pulling away. The Croatian Lovrens found no such lasting peace of mind.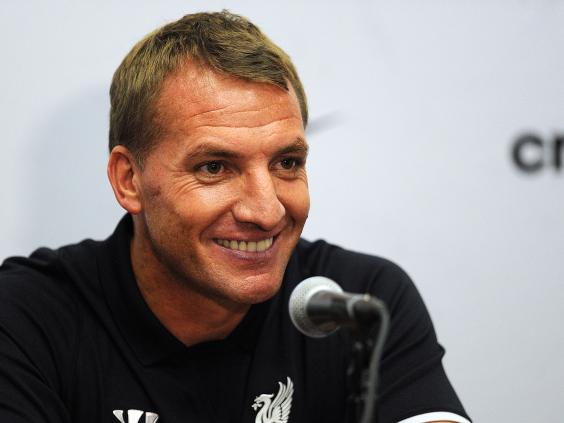 Their escape from Zenica came so late that they could not secure the paperwork which would grant them permanent exile. "A lot of people had gone to Germany because of the war and they couldn't help everyone," Lovren says. "Germany had to choose who to help. So they couldn't give us the papers."
His grandparents did possess the vital documents, because they had taken flight three years earlier. But though the young Lovren couple worked – Sasa putting in long hours as a cinema worker and Silva in a hospital – they were permitted only to extend their stay by one year at a time. "So my parents didn't know when we would go. Every year they were prepared with the bags."
Lovren, like his brother Davor, grew into German life in every way. He spoke the language, took the metro to the Bayern Munich training ground, had his photograph taken there with Giovane Elber, Mario Basler and Bixente Lizarazu, dreamt of playing for the club.
He joined a small junior club side, which now has pictures of him hanging on the walls. "It's nice, you know, to still be remembered at this club," he reflects. But the family's borrowed time in Germany ran out and in the depths of winter 1999 they experienced a form of deportation, back to Karlovac, south-west of Zagreb, in the land from which they had fled.
"It was really difficult for them and for me too," he says, blowing his cheeks out at a memory which makes the shiny new life at Liverpool suddenly seem like a background detail. "Because I had friends. Really good friends. Imagine: I was three years in the nursery in Germany, four years in the school. In Germany, I didn't speak a lot of Croatian at home with my parents, so it was really difficult to write in Croatian. I didn't know how to do that. It took me two years. It is a difficult time when the kids are laughing at you.
"But I think this is what gave something to me, made something stronger inside me. It showed me that life is never easy. You will earn everything with work and that was it."
That work was football, the sport which allowed him to reintegrate into the country of his birth. He began playing it more seriously "to try and fit in" and impressed enough with youth teams of the local NK Karlovac club to be asked to join Dynamo Zagreb.
That meant a 30-mile drive to and from training most days, with the petrol costs covered by his father – by then a painter and decorator while his mother worked in a supermarket.
He began as a striker, only moving into central defence at the age of 16, but when the game took him out on the open road across continental Europe again – he selected Lyon over Chelsea in 2010 – there was another difficult chapter. There never seemed to be much appreciation of him in France.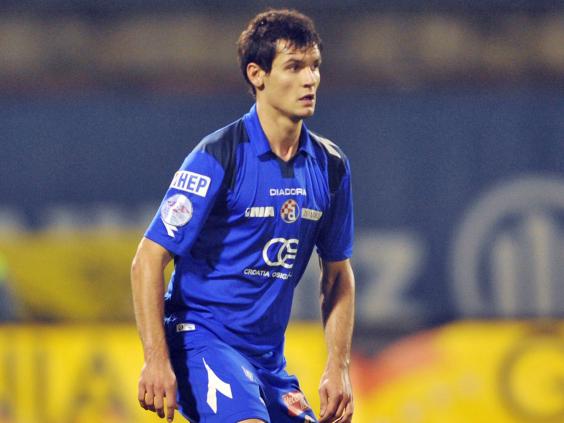 "They criticised me in many ways," he says. "Even from the beginning when I arrived there. They were asking, 'Why did this guy [cost] €10m?' It was always, 'Why this? Why this? Why this?' Always something. When I was playing good, nobody was saying I was playing good. When I was playing bad, I would be the first one on the front of the journal. It wasn't easy for me. They didn't respect me like a player."
His credentials were affirmed quickly enough at Mauricio Pochettino's Southampton. And the quality of Lovren's leadership excites the Liverpool manager, Brendan Rodgers. Carragher talks of the "personality" he sees in Lovren and contributes to the notion that we may be observing a future captain. Daniel Sturridge simply declares Lovren to be one of the best defenders he has played against, whose goal at Anfield in last season's 1-0 win for Southampton underlined his presence.
"It's football! But it was a great moment for me!" Lovren says, reflecting on how, mathematically speaking, he cost his new club last season's title.
It is in keeping with the dramas which his life has brought that his competitive debut for his new club comes against Southampton – who have been a reluctant Liverpool production line this summer. His own £20m departure was certainly fractious because Southampton did not want him to join the exodus to Liverpool, who had already signed Rickie Lambert and Adam Lallana.
Yes, he regrets the way it ended, he says, though Liverpool seemed to represent a destiny. It is a few years since the club's then director of football Damien Comolli came close to signing him. "I was really close but in the end I don't know why it didn't happen," Lovren says.
Now this city of opportunity – which built a rich history around the welcome it has afforded to so many of the displaced who arrived through its port gates – has a footballer with a broader view in its midst
"I know where I came from, you know. It will always be in me," he reflects. "Maybe it was better for things to happen like this than maybe to have a good childhood. But [sometimes] you don't know real life."
And to those many on these shores who would close their doors and their minds to those immigrants who seek asylum from civil war, he offers a perspective.
"What can you say to [those people looking for refuge]?" he asks. "Say 'no' to them and send them back and they will be killed? Of course I understand the situation and I'm still a stranger here. But everyone needs to accept who will work for this country and who will make money for this country. Of course people need to be given a chance."