Days after the new home shirt was unveiled on Monday, images of Arsenal's new goalkeeper shirt have now been revealed - so will this be what Petr Cech wears this season should he complete his move from Chelsea.
The Blues goalkeeper has been linked with an £11m move to the Emirates this summer. Recent reports have stated that the Czech international's preference is to make the move to Arsenal instead of Paris Saint-Germain, as his family are settled in London.
Chelsea goalkeeping coach Christophe Lollichon said this week: "I think [Cech] still has three or four excellent seasons in him.
"His family like England. And a player is happy when his family is happy.
"He wants to stay in England, but I don't know where are the discussions. The Premier League is his primary objective. But it will also depends on the conditions.
New #Arsenal Goalkeeper's home (black) and away (blue) shirt. #ForeverArsenal #Arsenal #Kit #Launch pic.twitter.com/eamHI262oR

OnlineArsenal (@online_arsenal) June 15, 2015
"The advantage is that Arsenal is a top club, with a philosophy that pleases him and that is at London. It is a base for consideration."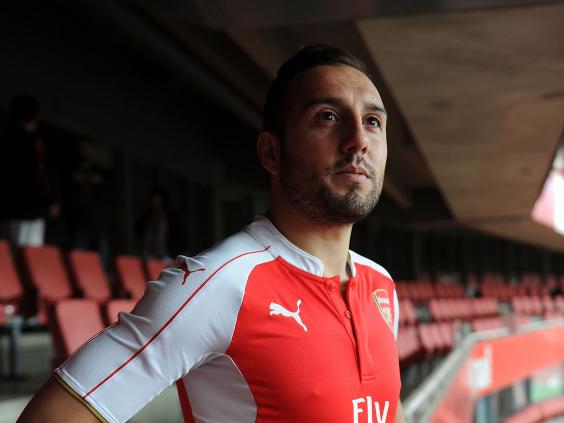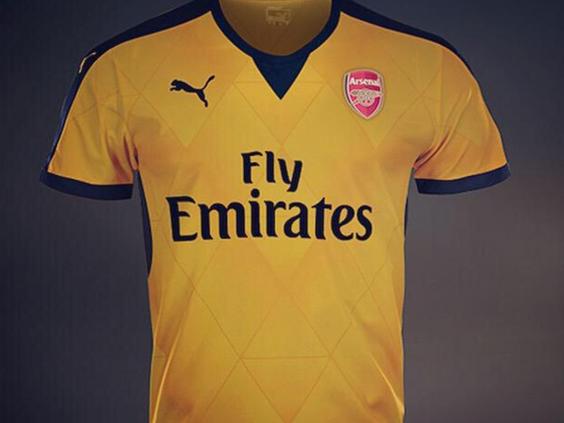 ARSENAL PREMIER LEAGUE FIXTURE LIST 2015/16
AUGUST
8 West Ham              (H)
15 Crystal Palace    (A)
22 Liverpool             (H)
29 Newcastle           (A)
SEPTEMBER
12 Stoke                     (H)
19 Chelsea                 (A)
26 Leicester             (A)
Arsenal FA Cup victory parade
Arsenal FA Cup victory parade
1/9

Jack Wilshere and Theo Walcott

GETTY IMAGES

2/9

Arsene Wenger with the trophy - the 12th in Arsenal's history

GETTY IMAGES

3/9

The Arsenal players aboard the bus

GETTY IMAGES

4/9

Fans brave the weather to take part in the parade

GETTY IMAGES

5/9

Fans brave the weather to take part in the parade

GETTY IMAGES

6/9

Arsenal with the trophy

GETTY IMAGES

7/9

Mikel Arteta addresses the crowd

GETTY IMAGES

8/9

Aaron Ramsey aboard the bus

GETTY IMAGES

9/9

Jack Wilshere puts the trophy on his head

GETTY IMAGES
OCTOBER
3 Man Utd                  (H)
17 Watford                (A)
24 Everton               (H)
31 Swansea              (A)
NOVEMBER
7 Tottenham            (H)
21 West Brom          (A)
28 Norwich               (A)
DECEMBER
5 Sunderland           (H)
12 Aston Villa           (A)
19 Man City               (H)
26 Southampton     (A)
28 Bournemouth    (H)
JANUARY
2 Newcastle              (H)
12 Liverpool             (A)
16 Stoke                     (A)
23 Chelsea                (H)
FEBRUARY
2 Southampton       (H)
6 Bournemouth      (A)
13 Leicester              (H)
27 Man Utd               (A)
MARCH
1 Swansea                 (H)
5 Tottenham            (A)
12 West Brom          (H)
19 Everton                (A)
APRIL
2 Watford                  (H)
9 West Ham              (A)
16 Crystal Palace    (H)
23 Sunderland         (A)
30 Norwich               (H)
MAY
7 Man City                 (A)
15 Aston Villa           (H)
Reuse content