Arsenal's new kit for the 2015/16 season appears to have been leaked... again.
The strip for next season has been kept under wraps as poorly as Piers Morgan's opinions.
A traditional red home strip designed by Puma has been circulating for some time, but footage from Arsenal TV appears to have confirmed that the kit is indeed genuine.
The since deleted footage sees Welsh midfielder Aaron Ramsey lurking in the background, wearing the kit.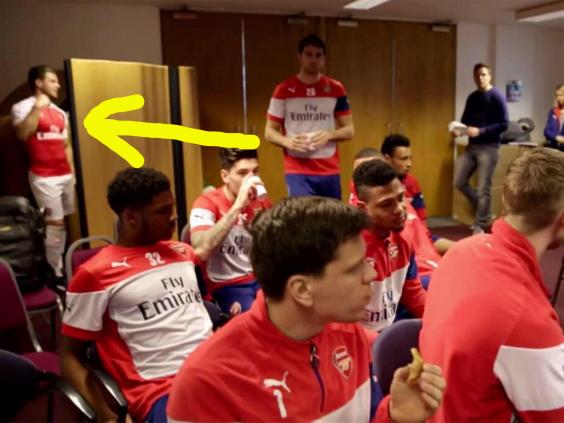 Why Ramsey is wearing a strip that won't be used until next season is anyone's guess.
The Arsenal kit is not the first to have been 'leaked'. Numerous clubs have seen their strips for the 2015/16 appear on the internet, whilst others have been officially launching them. Check them out below...
Do you like your team's kit for next season? Let us know in the comments below.
Reuse content