Arsene Wenger says his Arsenal side, who lead the Premier League on goals scored ahead of Liverpool, have "huge ambition" to win the English top flight this season, and that he is confident he will be celebrating at the end of May.
The Gunners last won the division in 2004, during the 'Invicibles' season, and the Frenchman's comments at the club's AGM on Thursday were backed up by owner Stan Kroenke, who said winning trophies was as important as being in a strong financial position.
The manager claimed that the club are now in a comfortable financial position seven years after the Emirates Stadium opened, and big-name transfers, such as £42.5m Mesut Ozil, will continue to be made if not detrimental to youth development.
Although they would exit the competition on aggregate, Wenger revealed that it was the 2-0 victory over eventual winners Bayern Munich at the Allianz Arena in the Champions League last 16 second leg in March that proved vital in instilling the belief of the squad.
"From the end of March to today, we have lost just one match, that created a huge emotion," Wenger said.
"We have huge ambition to win the league this season.
"We were restricted financially and had to be strict, but we have come out of that.
Wenger maintained the club's stance on youth development, and that the club aren't "artificial" and will not go out and buy a new team of big-name signings.
"We have to defend our style of play and values, that comes from developing our own players, with youth policy and that should be the core of our club.
"The future of Arsenal will rely on quality of work we do inside, to scout and develop."
"We are respected all over world for our values, we are not artificial.
"We will also look to buy proven quality - we did not need to scout to buy Ozil, it was just money.
"I am pleased we have shown we are not afraid to spend."
Wenger added: "We are top [of the table], in a very strong position, but at the end of November will give a much clearer indication of where everyone lies.
"I am confident that at the end of May we will all be happy."
Arsenal's American owner, Stan Kroenke, said that he is delighted with the success both on the pitch and off it, as the Gunners aim to win their first trophy since the FA Cup in 2005. While the club are in a strong financial position, Kroenke said the most important thing was to win silverware.
"We are pleased with the progress of the club, most importantly progress on the pitch," Kroenke said.
"None of us up here [on the board], fans, players, or Arsene (Wenger) are happy until we have won trophies, we have said that over again and are committed to that.
"It is also important for the club to be successful commercially, and we are pleased with that.
"We have come a long way, with the debt being paid down, commercial revenues are increasing.
"We have more [deals] coming and are confident.
"However, nothing works unless we have success on the pitch."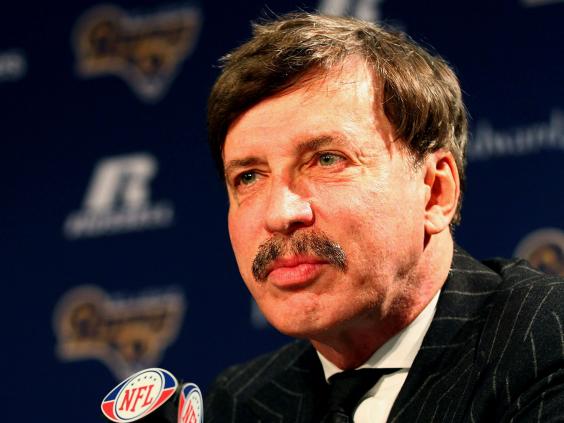 Reuse content