Aaron Ramsey has admitted he has a real passion for animal conservation and has expressed a genuine concern over the poaching of elephants and rhinos.
Ramsey spoke in great detail about his support of the World Wildlife Foundation at his recent golf day, where he admitted that people the world over need to "take a look at ourselves and do something before it's too late".
The Arsenal midfielder will step up his pre-season preparations along with the rest of the Arsenal squad this weekend when they take on Lyon and Wolfsburg in the Emirates Cup, which is completed by Spanish side Villarreal.
But aside from matters on the pitch, the 24-year-old is gravely concerned by the illegal poaching of animals in Africa for apparent medicinal reasons, and believes that something must be done immediately before it's too late.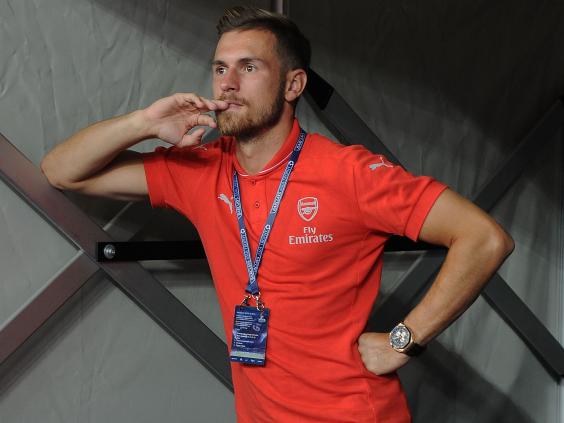 Speaking to The Guardian, Ramsey said: "I've always been passionate about animals. With the way things are going at the moment, with all of these helpless animals being killed for their ivory and for what people think are for medicinal reasons, it's just beyond me.
"We need to really take a look at ourselves and do something about it before it's too late because if we don't, it will quickly be a case of: 'Do you remember these animals?'"
His interest in animals goes beyond hosting a golf day to talk about the matter though. Ramsey expressed a desire to film a documentary alongside the WWF on safari in Africa in a bid to raise awareness about the awful killing of endangered animals that still occurs regularly on the vast continent.
It's my charity golf day at @theshirelondon. Pleased to confirm all proceeds raised today will be going to @wwf_uk pic.twitter.com/H4dRccgAYS

; Aaron Ramsey (@aaronramsey) July 10, 2015
However, Arsenal's FA Cup final victory and Wales's international fixtures meant it would be impossible to get out to Africa before he was due to report back for pre-season duty, but he still harbours hopes of getting back out there to help in any way he can.
"I went on safari a couple of years ago and I'd love to do it again," Ramsey added. "It's brilliant, you have hyenas running around, elephants trampling – it's crazy. It's just an amazing experience being out in the wild, in the bush, with all these different animals, the stars, no light pollution or anything."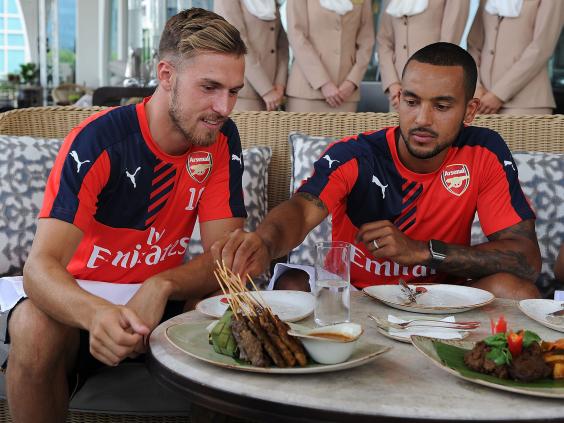 In a study published by the Proceedings of the National Academy of Sciences in August 2014, it was revealed that over 100,000 African elephants had been killed by poachers in the space of just three years, with central Africa showing an alarming 64 per cent population decline in the last decade. The figures mean that in the space of 2011 to 2014, approximately one in 12 African elephants were killed by poachers.
Reuse content