Former Arsenal midfielder Ray Parlour has said the Gunners need to sign "two or three" defensive players in the January transfer window.
Arsenal lead away to 10-man Liverpool until the 96th-minute when Martin Skrtel was able to power home a header from a corner.
Parlour, who won three Premier League titles and four FA Cups with the north London club, said Arsene Wenger needs to improve his defensive options when the transfer window opens in a couple of weeks.
"There's no doubt we need a centre-half," he said on Sportlobster. "A solid defender more than a ball-player. Sol Campbell wasn't the greatest on the ball but no-one was getting past him. He was a great defender and a force in our box. I'm sure Arsene knows we need a defender.
"Whether the players are available is another matter. Down the spine of the team, defensively, we need a few more. Down the flanks I think we're good; we need two or three players."
Liverpool vs Arsenal Player Ratings
Liverpool vs Arsenal Player Ratings
1/22 Brad Jones

Let Giroud's shot through his legs too easily and perhaps could have done better with Debuchy's opener, too. 3

GETTY IMAGES

2/22 Kolo Toure

Too easily beaten for Giroud's goal, he looked slow and cumbersome throughout but nevertheless found time for some of his typical buccaneering runs forward. 4

GETTY IMAGES

3/22 Martin Skrtel

At fault for Arsenal's equaliser when he allowed Debuchy to steal in at the back post but made up for that error with the equaliser, a howitzer off an injured forehead. 6

GETTY IMAGES

4/22 Mamadou Sakho

There is a good player waiting to break out – but Sakho still looks shaky when pressurised by fast attackers. 6

GETTY IMAGES

5/22 Jordan Henderson

Neat and tidy at points, but in this remodelled, strikerless Liverpool system he appears less able to cut defences open with passes and driving runs. 6

GETTY IMAGES

6/22 Lucas Leiva

How Coutinho benefits from having a player of his defensive responsibility mopping up behind him. Almost scored too, with a late run into the box. 8

GETTY IMAGES

7/22 Steven Gerrard

Willed his team on in the last ten minutes as is his wont. Less influential than before but still such a massive influence on this team. 6

GETTY IMAGES

8/22 Lazar Markovic

Far, far better than he has been so far in a left wing-back role. Missed two good opportunities to put Liverpool in front but Rodgers may yet have found a gem in the 20-year-old. 7

GETTY IMAGES

9/22 Philippe Coutinho

Livelier than he has been since last season, the Brazilian looks far more comfortable with Lucas behind him. Perfectly-placed shot found the corner to put his side ahead but guilty of missed opportunities thereafter. 8

GETTY IMAGES

10/22 Raheem Sterling

Left Debuchy for dead midway through the second half in a reminder of his luminous skill and, along with Coutinho, was Liverpool's biggest threat throughout. 7

GETTY IMAGES

11/22 Adam Lallana

Does not and indeed has never looked worth £25m. Flitted in and out of the game with sporadic touches of skill. 5

GETTY IMAGES

12/22 Wojciech Szczesny

Could do nothing about either Coutinho's well-placed shot or Skrtel's bullet header. 7

GETTY IMAGES

13/22 Calum Chambers

He will be a fine player, but he looked overawed by Coutinho and Lallana's movement. 6

GETTY IMAGES

14/22 Mathieu Debuchy

Struggled defensively but contributed meaningfully at the other end of the pitch, popping up with a crucial equaliser right on half time. 7

GETTY IMAGES

15/22 Per Mertesacker

A mistake waiting to happen. Looked rickety early on as Sterling and Coutinho drove at him and should have at least attempted to stop Skrtel powering past him for the equalising header. 4

GETTY IMAGES

16/22 Kieran Gibbs

Was fortunate that most of Liverpool's threat was confined to the left wing. Got forward well as is his custom. 6

GETTY IMAGES

17/22 Alex Oxlade-Chamberlain

Quieter than the bullocking figure of recent weeks, he struggled to impose himself on the game. 6

GETTY IMAGES

18/22 Mathieu Flamini

Struggled early to track Coutinho and received a yellow for hauling him down. Could have been sent off after clashing with Lallana. 5

GETTY IMAGES

19/22 Alexis Sanchez

A peripheral presence but won the free kick from Gerrard that led to Debuchy's goal. Oddly quiet thereafter and eventually departed the field. 5

GETTY IMAGES

20/22 Santi Cazorla

An effervescent display. Allowed further forward in the second half, he responded with a serving shot that travelled narrowly wide and the delicious cutback from which Giroud put Arsenal ahead. 8

GETTY IMAGES

21/22 Danny Welbeck

Quiet before he was hurt in a clash with Sakho midway through the second half, and limped on ineffectually thereafter. 7

GETTY IMAGES

22/22 Olivier Giroud

Hit a snapshot over on 62 minutes, and was often played wide in the first half. But he made the crucial intervention by slotting home Cazorla's cross. 7

GETTY IMAGES
When asked which players he would sign if he were manager, the former midfielder said Borussia Dortmund captain Mats Hummels should be the top target, but admitted it could be tough to sign him.
"Winston Reid has been mentioned, but I'm not sure he's the quality we need. Mats Hummels would be great, a World Cup winner and a good player. For midfield, I would go for [Morgan] Schneiderlin if you can get him.
"He's at a good age. Lots of players are linked. [Sami] Khedira would have been great. Players that have played in big games won't be phased by anything. Schneiderlin hasn't, but I can see him improving."
Despite playing against a man extra for the final minutes after Fabio Borini had been sent off, Liverpool were still able to put pressure on the Gunners and eventually find the crucial goal.
"It's a problem [Arsenal's ability to see off games]. I'm just trying to think, when I was there, I'm sure we didn't do zonal marking. The team dropped off a lot deeper today and it makes it very frustrating to concede late. We got ourselves into a good position away from home. Defensively they've been like this for the last few seasons. At the moment, it's been a nightmare as the team can't see a game out."
He added: "I think the defence drop off too deep trying to hang on. For that goal, Skrtel got a run on [Calum] Chambers, got a run on [Per] Mertesacker and once he gets in front of them it's too late. He got a free header and he just had to put it away.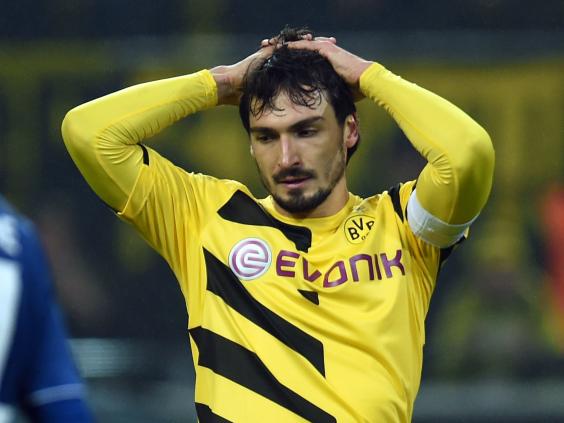 "I think the players just automatically drop off as pressure builds. Maybe Mertesacker was a little scared as he isn't the quickest. We should have moved up 10 yards and squeezed it. Arsenal left too many gaps. I think we need more leaders at the back. I always go back to Tony Adams. He would have made sure we pushed up, defended, won the ball back and then ran the clock down."
Sportlobster is the sports social network, which brings news, blogs, predictions, fixtures and results, live match data and photos and videos tailored to fans' preferences.