Despite Arsenal's convincing start to the season – the side have lost just once in the league this term – Charlie Nicholas fears that history is repeating itself.
Always the bridesmaid and never the bride, Arsenal's Premier League story is well known. Each season Arsene Wenger's men shine with potential and ability, prompting fans to ask whether this really could be their year. 
But as has been the case for more than 10 years now, Arsenal have repeatedly, and frustratingly, fallen short. 
The same very much applies for the Champions League. The club have successfully qualified for the last-16 stage of Europe's elite competition for 14 years in a row now but only once have they come close to claiming glory, reaching the final in the 2005/06 season.
And while Arsenal have once again started the season brightly, former player Nicolas believes that the club have been here before – but insists there is no reason Wenger's men can't deliver given the quality and depth of the side.
"I sense there are a lot of neutrals who would like to see Arsenal win the title again, but I'm still unconvinced – we've been here so many times before," the pundit said ahead of Wednesday's night EFL Cup quarter-final with Southampton.
"If you break down the squads of all the top teams in Europe, Arsenal could be one of the strongest in terms of personnel and depth.
"Barcelona played some of their fringe players against Manchester City and Celtic in the Champions League, and I wasn't blown away by the quality.
"City are strong, Chelsea are strong, Liverpool and Tottenham are getting stronger – but if you put their strongest teams on the park, do they have as much cover as Arsenal in every position?
"The ingredients are there, but Arsenal are running out of excuses to turn them into a formula for winning the major trophies. There is no reason why they can't do it."
And with Wenger no longer financially constrained by the costs and subsequent debt of building the Emirates Stadium, Nicolas argues it's time for Arsenal to start thinking and winning big. 
But first, that means tying down Mesut Ozil and Alexis Sanchez who have yet to renew their current contracts.
"They are looking at tying down Ozil and Sanchez on long contracts, which is massively important, and that would be a big statement of intent.
"But there is no reason why Arsenal can't pay top dollar for their best players now because the Emirates Stadium is paid-for and they are not so constrained by finance.
"It's time for the players to deliver – if they don't, they will come under pressure from the fans and so, I'm afraid, will the manager.
"I think they are still a bit soft at the back and I'm not sure if Arsene knows his best combination of holding midfielders.
"On the bright side, they have come through November – a month where they have struggled in the past – only three points off the top despite playing without real fluency. At least they are managing to draw games where they don't play well.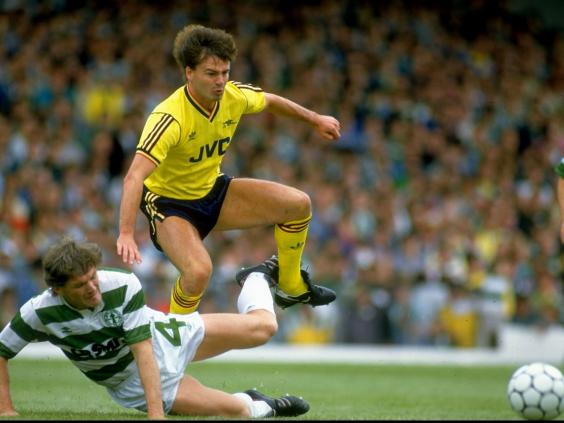 "And I think they will finish above Tottenham again – in fact, the best four teams I've seen this season in the Premier League are the current top four, not necessarily in the same order."
The 54-year-old added that the side's visit to Manchester City on 18 December could prove to be a defining moment for the club.
"When they go to Manchester City a week before Christmas, it is going to be a massive test as well as a big moment in the title race."
Reuse content