One year on from toasting the FA Cup triumph that was to be the springboard to Arsenal winning the Premier League title and, at about 9pm on Saturday, Arsène Wenger was standing in the same corridor at Wembley discussing the same possibility. This time that a second FA Cup triumph might be the springboard to Arsenal winning the Premier League title.
It can feel like the same questions are asked on an annual basis at Arsenal, although at least those questions are being posed, from the club's point of view, on a more positive footing than in years gone by. Since last season's Cup victory ended a nine-year trophy drought, and preceded Wenger signing a three-year deal, progress has been far from smooth – but if an FA Cup victory is now par for Arsenal, then that is progress nonetheless.
There was no surprise that Wenger, facing possibly his penultimate season as Arsenal manager, and with the basis of a team that could at least compete for the big prizes, is in no rush. When he was asked a question about competing this summer for the likes of Paul Pogba and Gareth Bale, the Arsenal manager responded on a different subject, about how it was that he used to have to sell his best players.
A valid point, but its relevance to the summer transfer window was not immediately clear. It is one of the recurring features of Wengerism that, asked about buying the best players in Europe in the coming months, the man himself instinctively tells you a story about the difficulties of the past. If this last conversation of the season was anything to go by, you would not expect Wenger to push the boat out as he has in the past for Mesut Özil and Alexis Sanchez.
Arsenal FA Cup victory parade
Arsenal FA Cup victory parade
1/9

Jack Wilshere and Theo Walcott

GETTY IMAGES

2/9

Arsene Wenger with the trophy - the 12th in Arsenal's history

GETTY IMAGES

3/9

The Arsenal players aboard the bus

GETTY IMAGES

4/9

Fans brave the weather to take part in the parade

GETTY IMAGES

5/9

Fans brave the weather to take part in the parade

GETTY IMAGES

6/9

Arsenal with the trophy

GETTY IMAGES

7/9

Mikel Arteta addresses the crowd

GETTY IMAGES

8/9

Aaron Ramsey aboard the bus

GETTY IMAGES

9/9

Jack Wilshere puts the trophy on his head

GETTY IMAGES
Questioned as to why it was that Arsenal were never in the race to sign players like Pogba or Bale, he said that the club had not "spent that kind of money" in the past. "People forget that for years we had to sell our best players and that was a very difficult period. That is the reality. Since we buy again, we have slowly come back to a more competitive level. You speak maybe about stratospheric numbers where we will not be involved."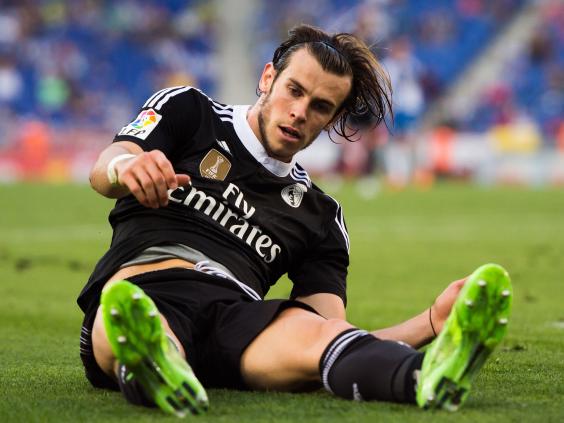 Arsenal would not be competing "at that level", Wenger said, "for financial reasons", which, as detailed explanations go, was a bit like saying the poverty of Aston Villa's Cup final performance was down to football reasons. After two summers in which Wenger has spent more than £70m on Özil and Sanchez alone, there was a distaste in his voice about spending again, as well as a familiar projection of helplessness when it came to the financial power of others.
Asked whether his side could compete in the title race again over a full season, he said he hoped so and then fell back on an old tactic – fearing the worst about who everyone else might buy. "Chelsea surprised everybody this season with the start they had," he said. "They had a very balanced team with quality everywhere.
"I think we have made some ground up at the end of the season. Now it's about the start [to the season]. We come here for the Community Shield and we will have a little bit of a better view of what's going on. But Man City, Liverpool will buy. Tottenham will buy. I don't know how good these teams will be.
"I feel that we have moved forward," he added. "People think always it's about buying but it's also about  cohesion, and cohesion is a very important factor that is a bit underrated usually by people. We have to keep that cohesion and maybe add quality. But the quality we have to add is in short numbers. But the other teams: how good will Chelsea be? Who will they buy? I don't know."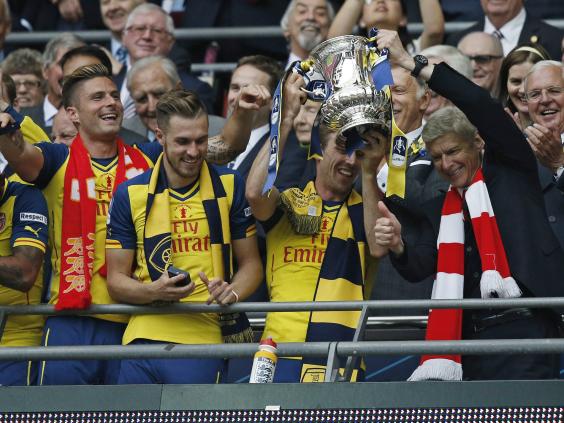 It is always strange to see such bewilderment from the manager of the club with the fourth-highest revenue in the league, and the eighth-highest in world football, that elsewhere large sums of money will be spent in pursuit of success. This summer, the instinct is that Wenger will buy a new goalkeeper, perhaps even Petr Cech, and try to buy a striker, but that otherwise, after two years of marquee signings, he is content to stay with what he has.
There is a preoccupation with what others will do, while, to a great extent, Arsenal have their destiny in their hands. The season was a mixed bag, finished with a flourish and a run of only one defeat in three months, albeit with regrets about their failure to compete meaningfully in the Premier and Champions Leagues. One season into Wenger's three-year deal, this feels like a pivotal moment in the club's history and he seems determined to fight next season without major changes to personnel.
There have been some revelations this season, including Santi Cazorla's form and the rise of Francis Coquelin. Theo Walcott's recent form, including a goal on Saturday, has re-established him at the heart of the club. Hector Bellerin has come of age. Sanchez has been among the best signings of the season. There is more competition for places at last, with Jack Wilshere, Kieran Gibbs, Olivier Giroud and Alex Oxlade-Chamberlain on the bench on Saturday. Yet Wenger seems reluctant to raise the stakes once again.
"Santi has been voted man of the match," Wenger said. "I think he has not cost £150m. Coquelin was one of the best on the pitch. You have to always look at the real quality of  people. I am not against  spending money. I have shown that recently. But I want a good rapport between price and quality."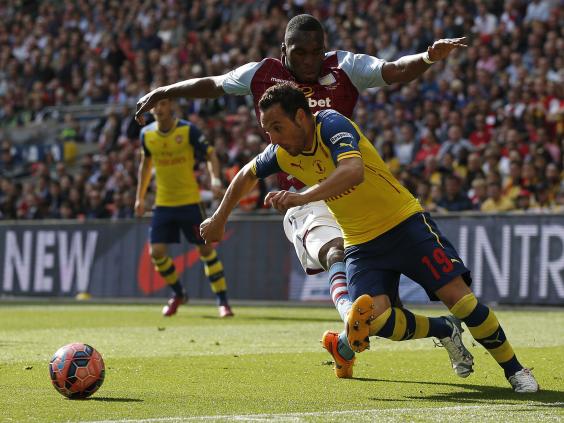 All perfectly sensible, and maybe this group of players is about to blossom into the league title-winning side that has eluded Wenger since the 2004 team had to be sold off in the interests of building the Emirates Stadium. But this team was also seventh in January and as good as out the title race, and then went out the Champions League round of 16 to beatable opposition.
Two consecutive FA Cup wins have had a restorative effect on a club that was in the doldrums but it will feel a bit hollow to revisit the same promises in one year's time. Especially as, by then, there will be only one year left on Wenger's contract.
Reuse content