To some, he appears the poster boy for all that is wrong with modern football. Millionaire lifestyle? Check. Celebrity girlfriend? Check? Unfulfilled talent? Check.
Yet as Scott Sinclair shuts the door on  two-and-a-half lost, if lucrative, years at Manchester City and embarks on the task of reviving his career at Aston Villa, the former England Under-21 winger insists that people have got the wrong image of him.
"People who don't know me think, 'Scott Sinclair has got a celebrity girlfriend, he has got money and he doesn't care about football'. But I know that's not true. People who know me, my family, know that's not true. I still have the love of the game and want to be out there and  prove myself."
He can offer an articulate defence of his reputation but the damage to his career might take longer to undo. Sinclair (right) made only three starts, playing 19 times in all at the Etihad, and speaking after his unveiling at Villa on Friday, he admitted that while he did not regret the move, his lack of opportunities was "soul-destroying".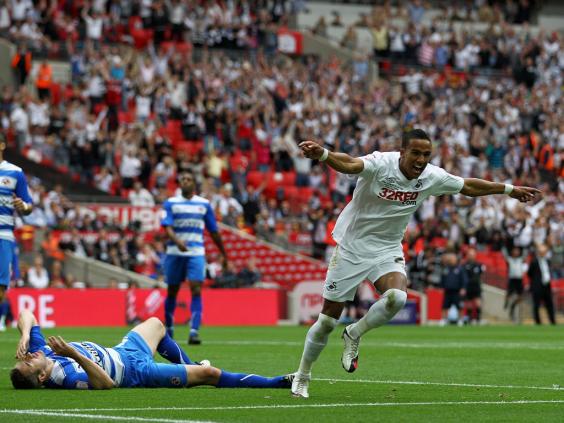 "The only thing I was upset and disappointed with was not getting that chance to play," he said.
"With every player you need to start games and be involved longer than three minutes."
Moreover, in a week when Villa's much-coveted midfielder Fabian Delph surprised even his own team-mates by signing a new deal, Sinclair  suggested that if history were to repeat itself, he would "think  twice about going back to a  top-four club" and warned other young English players to consider his example.
"They can look at me or [Jack] Rodwell or other players who have gone to City and not made it happen and there will be players thinking twice about that."
Transfer talk - 31 January
Transfer talk - 31 January
1/7 Cristiano Ronaldo (Real Madrid)

Linked with: Manchester City, Manchester United

GETTY IMAGES

2/7 Gareth Bale (Real Madrid)

Linked with: Manchester United

GETTY IMAGES

3/7 Pepe (Real Madrid)

Linked with: Manchester City

GETTY IMAGES

4/7 Marco Reus (Borussia Dortmund)

Linked with: Arsenal, Liverpool, Manchester United, Real Madrid

Getty Images

5/7 Mattia Destro (Roma)

Linked with: Arsenal, Tottenham, AC Milan

GETTY IMAGES

6/7 Emmanuel Adebayor (Tottenham)

Linked with: Roma, QPR, West Brom, PSG

AFP/Getty

7/7 Aaron Lennon (Tottennham)

Linked with: Hull, QPR

GETTY IMAGES
Sinclair is the product of an era when the biggest clubs stockpile young footballers, farm them out to different teams and never give them a proper opportunity.
He has Chelsea, his first club, who loaned him out six times, and City on his CV yet only in two seasons at Swansea, where he scored all of  his nine career Premier League goals, has he had sustained first-team football.
Since leaving Swansea in August 2012, he has featured more in tabloid gossip columns than on the back pages owing to his relationship with former Coronation Street actress Helen Flanagan.
As he recalled lonely Saturday afternoons on the City training ground, however, he reflected that what he would like more than anything would be to switch on Match Of The Day again knowing that he had played some part in the action.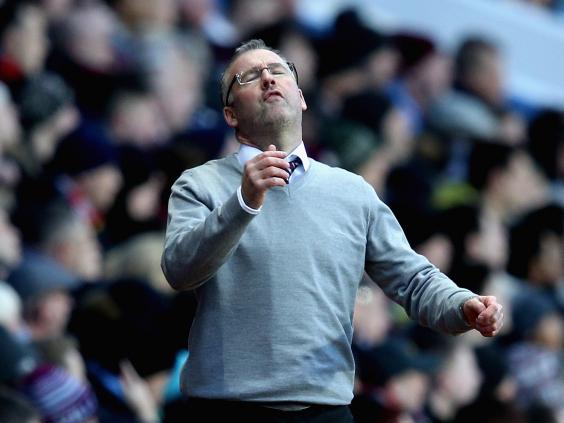 "On a Saturday I would be training on my own with a coach and just going through drills, he said of his final, "soul-destroying" months in Manchester.
"I would train and then go back and watch Match Of The Day and it was disheartening watching it. It is so difficult watching football and thinking 'I want to be out there and having that feeling when you win a game and you score a goal'."
That opportunity should come at Villa, where he has arrived on loan with a view to a permanent summer transfer. For manager Paul Lambert, he will offer another creative option after the signing of Spaniard Carles Gil and while the 25-year-old needs time to regain match fitness – he last started a game in December 2013 on loan at West Bromwich Albion – Sinclair stressed his wish to make up for lost time.
"It defines you as a person how much you want to play football and that's why I'm here now," he added.
"I want to show everyone it's not just about the money  and the contract when I went to City [in a £6.2m deal]. It is  important for me to get back out there and show why Man City bought me."
Reuse content