Arsenal will face a very different Leicester side today than the one they beat 5-2 at the King Power Stadium in September. That was the message from Leicester captain Wes Morgan, ahead of the Premier League leaders' visit to the Emirates today where Arsenal, he warned, will face a team in the form of their lives.
"That was definitely an off day for us when we played Arsenal, we weren't doing too badly before and it was a good Arsenal performance to be fair," said the central defender of an afternoon when an Alexis Sanchez hat-trick helped inflict one of only two league defeats Leicester have suffered. "We have got the wind in our sails at the moment, we are coming off the back of a couple of good wins and just want it to continue. It is a big, big game. We want to enjoy the moment."
Morgan added the pressure would be all on an Arsenal side looking to close the five-point gap on Claudio Ranieri's team. "This is the crunch part and these next games are going to define where everyone finishes."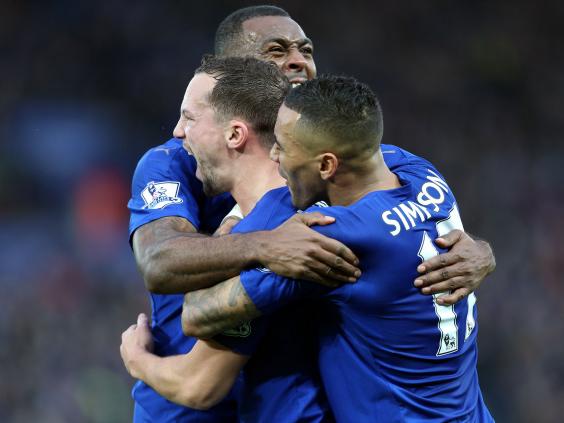 Morgan's own tale is very much in sync with the Leicester Cinderella story: he was 30 when he had his first taste of top-flight football yet could lift the Premier League trophy as Foxes captain in May. As a long-time Nottingham Forest player, he is cautious about comparisons with the Forest side who came out of the second division to win the league in 1978 but admits Ranieri's unsung team are full of confidence after victories over Liverpool and Manchester City – and ambitious to create history. "That was a bit before my time, but we just want to write our own legacy and put our own names in the history books.
"People are really playing at their peak and the fact that we're winning and have the belief is definitely helping. We're at that point now where we know how good we are, we've played all the teams and proved we can be as good if not better than them."
In a week where Ed Woodward, Manchester United's executive vice-chairman, was asked why his club could not find the unpolished gems Leicester have discovered, Morgan suggested their success should give big-spending clubs food for thought. "This season has been a bit of a change. There have been promoted teams competing and beating top teams. That dynamic has changed and I think it will continue. The bigger teams will have to reanalyse how they go about buying players. If you have spent £100m on a player it doesn't necessarily mean they are going to bring you the title or success. Teams will look at us and the likes of Bournemouth and think, 'Maybe we need to reanalyse how we go about buying and signing people'.
"We have a real belief and togetherness, like a family. We do things on and off the pitch. There is that real togetherness about us all and when we go out there on the pitch, we all fight and want to go that extra yard."