When Arsenal beat Liverpool to the signing of Alexis Sanchez last summer it was widely accepted that the Chilean simply wanted to live in London.
There is a hidden story to that, which tells of Arsène Wenger flying between three Brazilian cities during the World Cup, having dinner with the player and his agent after games; selling himself, selling Arsenal, selling London, indeed.
Liverpool dispatched a delegate to the tournament too only they were stationed in Rio de Janeiro for a week. By the time Chile arrived in the city to face Spain at the Maracana, such was Wenger's persistence, Sanchez's was already minded to go to the Emirates, rather than Anfield.
From there Liverpool's season unravelled. Mario Balotelli was recruited instead and scored just four times in all competitions. Over at Arsenal, Sanchez's 25 goals contributed towards Champions League qualification and an FA Cup win.
Lessons, it was claimed, had been learned and 12 months later, reports told of Liverpool's chief executive Ian Ayre flying for 18 hours - to Chile of all places where the Copa America was being held - in an attempt to finalise a £29 million deal for Roberto Firmino and have him photographed holding a red shirt before other suitors cottoned on to what was happening. It seemed as though Ayre, fighting off saddle-sore, had ridden by horseback across the Andes mountain range at night, arriving in Santiago like a battle-hardened conquistador. 
Firmino sees the course of events differently. "By then everything was already agreed," he says. "So it was just the formalities." He reveals that to his knowledge Liverpool were the only club that made an offer for him and that negotiations had begun months before.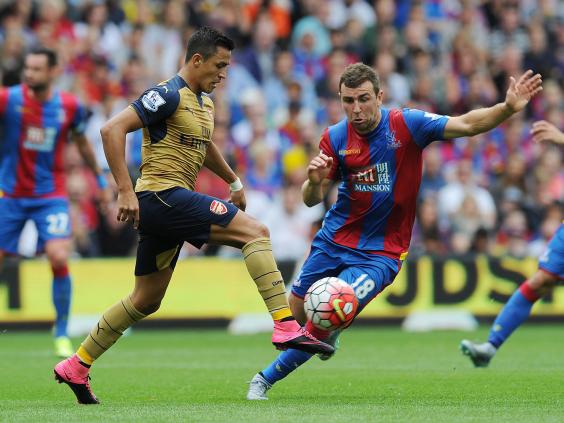 Yet one way or another, Liverpool had their man and tonight, Firmino could face Sanchez for the first time in a Premier League game if he is selected. The Brazilian has been used as a substitute in both of Liverpool's 1-0 wins this season and admits that Brendan Rodgers is right to ease him in slowly. "The manager knows who should be starting games," he recognises.
Firmino's path is a familiar one amongst Brazilian footballers, a path where nothing is certain. His father sold water and soft drinks for a living on the streets of Maceió, a place of cattle and sugarcane where the cutters settle scores with fists and knives, making it statistically the most violent state capital in the country.
Firmino's hero was Ronaldinho. As a teenager, he struggled to find somewhere to play in a professional environment until Marcellus Portella, a dentist at local side Clube de Regatas Brasil, spotted his potential. Trials were arranged with Sao Paulo only to end abruptly in rejection after being judged solely on his fitness levels and physicality. "I wasn't accepted because I didn't have a chance to play football," he insists. "It was not a proper assessment." A week later, Firmino went to Figueirense where he was asked to sign a contract on his first day. "I never doubted that I would make it," he adds.
From there, Hoffenheim took him to Germany. He speaks about this move as if it were an awakening. "I have completely changed the way I play football because Germany is a tougher, faster game which is more tactical with tighter marking. I consider myself to be half Brazilian and half German on the pitch."
Liverpool was attractive to him because of the presence of compatriots Philippe Coutinho and Lucas. Although the latter might soon leave, Firmino, who is 23, says he settled quickly on Merseyside and soon enough he anticipates his new team will be "be fighting for big things."
The Independent has launched a new football app! Live scores, in-game stats, breaking news, videos and push notifications are just some of the many features. Use the links below to download and get more from Indy Football...
iPhone
http://ind.pn/iphonefootball
iPad
http://ind.pn/ipadfootball
Android
http://ind.pn/androidfootball
Reuse content