Arsenal manager Arsene Wenger has warned he cannot offer guarantees of a place in the starting XI to Danny Welbeck or anyone else in his squad.
England striker Welbeck is expected to overcome a minor hamstring problem suffered on international duty to face his former club Manchester United at the Emirates Stadium on Saturday.
France forward Olivier Giroud is back in contention following three months out with a broken leg while Theo Walcott, doubtful because of a groin problem, offers another option in attack along with Alexis Sanchez, who has been in great form since a summer move from Barcelona.
Germany international Lukas Podolski is another frustrated by a lack of first-team opportunities, but Wenger insists that is all part and parcel of competition at a leading club.
Arsenal's injury list
Arsenal's injury list
1/5 Mikel Arteta (midfield)

Like Diaby, the Spaniard is closing in on a return but the Swansea match will come to soon. The club captain last played in November.

Getty Images

2/5 Mathieu Debuchy (defender)

Returned in the FA Cup semi-final win over Reading but has since been ruled out with injury and Wenger confirmed he remains 'unavailable'.

GETTY IMAGES

3/5 Alex Oxlade-Chamberlain (midfield)

Suffered a hamstring injury against Manchester United in the FA Cup and hasn't played since as it has exacerbated a groin problem. Out at least until May and facing surgery in the summer.

4/5 Aaron Ramsey (midfield)

Aaron Ramsey caught a kick on his calf during the win over Hull and was later substituted. The Welshman was rated 50/50 for the Swansea match by Wenger, but it now appears that he is a major doubt for the clash at the Emirates.

Getty Images

5/5 Danny Welbeck (forward)

Danny Welbeck has not played since the goalless draw with Chelsea towards the end of April after suffering a knee injury. Wenger has confirmed that the injury is 'nothing major', and that he should return to full fitness before the end of the season.

GETTY IMAGES
"You can only select 11 players. We have an abundance of offensive players at the moment," said Wenger.
"Some of them do not get the chance to play, and it is frustrating for them, which I can understand. Unfortunately you always (have to) make a decision on that front."
Asked whether Giroud faced a battle to regain his position, Wenger said: "There is always a fight because we have a lot of offensive options.
"Welbeck can play in different positions up front and there is room for both of them to start in some games. Of course it is a fight."
Wenger suggested there would be no concessions made on who was to be the leading forward.
Video: Premier League preview
"One of the main reasons (Welbeck signed) was that he wanted to play. We spoke about that and that was one of the main reasons why he came here. (To play as a central striker) was not a condition, it was just that he plays," he said.
"You have goalscoring records which are absolutely outstanding from players who play wide or central, that is not the problem. When you are a player, you want to play."
Welbeck has impressed since his £16million deadline-day switch from Old Trafford, scoring five goals in 12 Arsenal appearances so far.
United boss Louis van Gaal said on Thursday he believes Welbeck is benefiting from an extended run of first-team matches at his new club, something which could not be guaranteed there.
Wenger, though, does not expect those words to have an impact on Welbeck's mindset.
"You can take every challenge in a positive way and that is what Danny did," he said.
"You have to understand Louis van Gaal did not have Welbeck under his command for a long time and it is always very difficult to know the players well when you see them for three or four weeks.
"Wayne Rooney and Robin van Persie have an exceptional goalscoring record - he had two quality players in front of him, so what he needed was a chance.
"What is important is that the player makes a good career and has a good opportunity."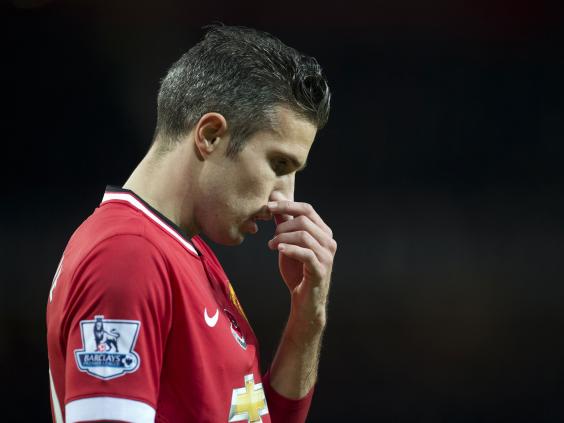 Arsenal against Manchester United used to be one of the highlights of the season, but is now seen as a contest between two sides set to battle it out for a top-four finish rather than the championship itself.
"I am sure that will not last. You have to look further than the table and look at the quality of the players. I think it's a very exciting game to watch," said Wenger, with Arsenal in sixth and United seventh.
"Apart from Chelsea it is very tight and there are 27 games still to be played, so it is too early to make such an assessment."
PA
Reuse content