Arsenal winger Theo Walcott is a doubt for tomorrow's game against Manchester United, having come back from England duty with a tight groin.
Arsene Wenger said in his press conference this morning that Walcott "could not practise" yesterday. The 25-year-old was a surprise pick in Roy Hodgson's England squad but went with Wenger's blessing and did not play in either of the two games against Slovenia and Scotland.
Walcott has played twice this month for Arsenal since his 11-month lay-off from a cruciate ligament injury.
Danny Welbeck also has a "little hamstring problem" that will be checked today. Wenger also said that he was yet to see Alexis Sanchez who has reported back having played for Chile in two games over the international break. Olivier Giroud could be on the bench tomorrow. "He is ahead of schedule," Wenger said. "We planned to have him back in January. He is not there yet on the competitive front." 
Arsenal's injury list
Arsenal's injury list
1/5 Mikel Arteta (midfield)

Like Diaby, the Spaniard is closing in on a return but the Swansea match will come to soon. The club captain last played in November.

Getty Images

2/5 Mathieu Debuchy (defender)

Returned in the FA Cup semi-final win over Reading but has since been ruled out with injury and Wenger confirmed he remains 'unavailable'.

GETTY IMAGES

3/5 Alex Oxlade-Chamberlain (midfield)

Suffered a hamstring injury against Manchester United in the FA Cup and hasn't played since as it has exacerbated a groin problem. Out at least until May and facing surgery in the summer.

4/5 Aaron Ramsey (midfield)

Aaron Ramsey caught a kick on his calf during the win over Hull and was later substituted. The Welshman was rated 50/50 for the Swansea match by Wenger, but it now appears that he is a major doubt for the clash at the Emirates.

Getty Images

5/5 Danny Welbeck (forward)

Danny Welbeck has not played since the goalless draw with Chelsea towards the end of April after suffering a knee injury. Wenger has confirmed that the injury is 'nothing major', and that he should return to full fitness before the end of the season.

GETTY IMAGES
Wenger said that Giroud's return to fitness from a broken leg would give competition to Welbeck. "I always respected Danny Welbeck and I always thought he had a great future," Wenger said. "What he has achieved in the last three months has certainly gained more respect, even for the national he is one of the main players."
Video: Premier League preview
He said Welbeck would "take the challenge in a positive way" against his old club. "That is what he has done. I believe you have to understand that Louis Van Gaal did not have Welbeck under him for a long time [before he allowed him to be sold]. It is difficult to know a player when you have only seen him for two or three weeks."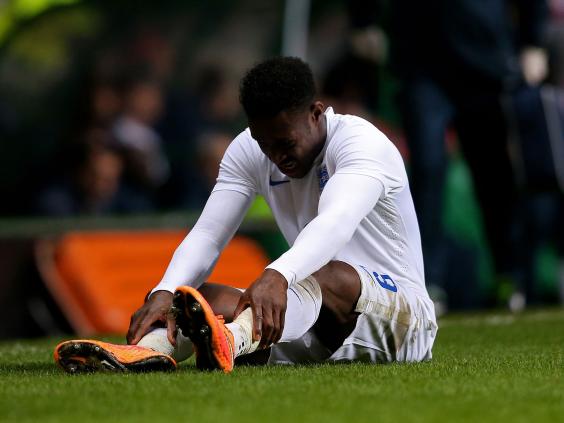 Wenger was also asked about reports that he almost signed Lionel Messi when the Argentinian was a teenager, but had refused to do so on the ground that the family asked the club to buy them a flat. Wenger said that he had tried to sign Messi and well as Gerard Pique when the club acquired Cesc Fabregas.
"I refused nothing!" Wenger said, in relation to the Messis. "It was just that in the he was not so keen to move. It was that period that Fabregas came. They played in the same team. We wanted to get Fabregas, Messi and Pique. It worked only for Fabregas. It was not down to a flat. In the end Messi was comfortable at Barcelona."
Reuse content