Arsene Wenger has vowed Arsenal will empty the tank in the second half of the season as they seek to capitalise on an easing injury crisis.
Wenger expects Mesut Özil and Mikel Arteta to return to action in January, while Theo Walcott, Aaron Ramsey and Laurent Koscielny are due back imminently to help reignite the Gunners' quest for a top-four finish in the Barclays Premier League.
The Christmas schedule features fixtures against QPR, West Ham and Southampton and Wenger believes Arsenal, who occupy sixth place in the table, will soon be in a position to realise their potential.
Arsenal's injury list
Arsenal's injury list
1/5 Mikel Arteta (midfield)

Like Diaby, the Spaniard is closing in on a return but the Swansea match will come to soon. The club captain last played in November.

Getty Images

2/5 Mathieu Debuchy (defender)

Returned in the FA Cup semi-final win over Reading but has since been ruled out with injury and Wenger confirmed he remains 'unavailable'.

GETTY IMAGES

3/5 Alex Oxlade-Chamberlain (midfield)

Suffered a hamstring injury against Manchester United in the FA Cup and hasn't played since as it has exacerbated a groin problem. Out at least until May and facing surgery in the summer.

4/5 Aaron Ramsey (midfield)

Aaron Ramsey caught a kick on his calf during the win over Hull and was later substituted. The Welshman was rated 50/50 for the Swansea match by Wenger, but it now appears that he is a major doubt for the clash at the Emirates.

Getty Images

5/5 Danny Welbeck (forward)

Danny Welbeck has not played since the goalless draw with Chelsea towards the end of April after suffering a knee injury. Wenger has confirmed that the injury is 'nothing major', and that he should return to full fitness before the end of the season.

GETTY IMAGES
"To give absolutely everything in every single game until the end of the season," replied Wenger when asked to outline his aspirations for his team heading into the festive period.
"I believe that with the injuries coming back we will have a much stronger squad than we had for the past two months.
"I believe 2015 can be very exciting if we manage to get our injured players back and have a good run.
"Finishing in the top four is always the minimum required here. We have the Champions League and we have the FA Cup and we want to come back in a much stronger position in the Premier League, and I think we will.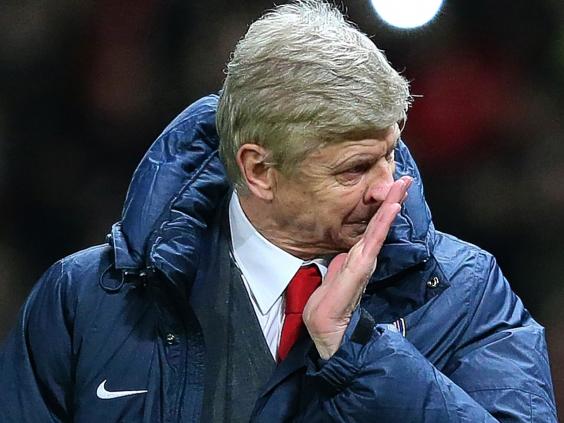 "Our Christmas is not an easy schedule - it's a tough schedule. There are three games in a very short period of time and we can make up points.
"It's a period where you have an opportunity to make points. Our opponents will think that as well, but let's just put the performances in and capitalise on it."
Ozil and Arteta are on target for January comebacks from knee and calf injuries and although Ramsey and Koscielny may miss the Boxing Day showdown with hamstring and calf problems, they could both be in action against Southampton on New Year's Day.
"Ozil will be back at the beginning of January. His rehab has gone well but it took time. He works very hard. He is very focused. Fitness-wise, he is there," Wenger said.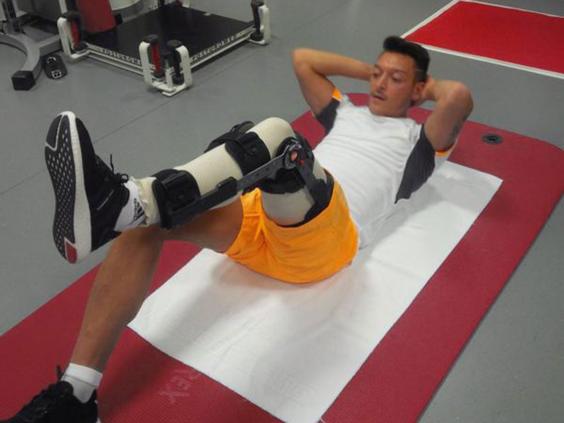 "Arteta is progressing well. He had a little setback with an ankle problem but it should be very quick now. He will not play before January.
"Ramsey has a chance to be fit for Southampton. The closest at the moment is Koscielny. I believe he's a bit short for QPR, maybe has a chance for West Ham on Sunday."
Arsenal are four points adrift of fourth place West Ham and lost further ground on Champions League qualification after conceding an equaliser deep into stoppage time of Sunday's 2-2 draw with Liverpool.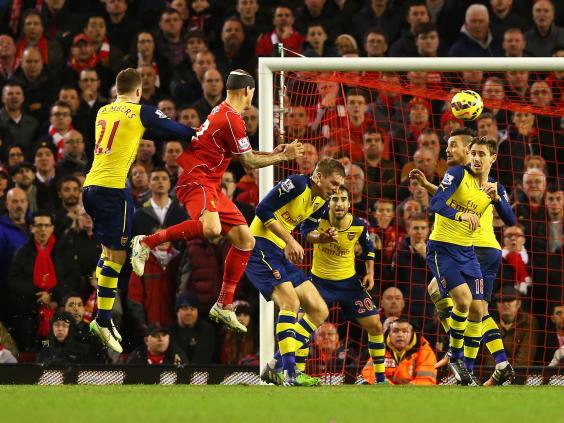 Per Mertesacker's defending for Martin Skrtel's header has been criticised, but Wenger refuses to single out his Germany World Cup winner for blame.
"I don't want to go into any individual assessment. I believe Mertesacker gives his best and that on the corner we conceded it was a more organisational and collective problem because no one talks," Wenger said.
"It is difficult for the players who played at the World Cup. I said many times you don't see them really before November and that is the case.
"It's very difficult for them to get the hunger straight away to go Stoke and win. It takes time to settle and to come back to normal life."
More to follow...
PA
Reuse content