Arsene Wenger has continued his row with rival manager Jose Mourinho, seemingly aiming a dig at Chelsea and their brand of football under the Portuguese.
The Arsenal manager was responding to claims made last week by Mourinho that said Wenger was untouchable when it came to disciplinary matters.
Mourinho said that can "speak about the referees before the game, after the game, can push people in the technical area, can moan, can cry in the morning, cry in the afternoon, nothing happens."
Flat for sale at former Arsenal stadium Highbury
The comments came in the wake of Diego Costa being retrospectively banned for three games while Gabriel Paulista's red card at Stamford Bridge was overturned. Wenger escaped punishment for calling referee Mike Dean "naive" in the aftermath of the match - with the FA stating that they did not believe his comments had "crossed the line" - and also called on the governing body to suspend Costa.
Mourinho added that if he was to behave in the same way then he would face bans and suspensions: "If I speak about players from other clubs and ask for suspensions, I'm in trouble. So, clearly, the facts are there. He can not achieve, keep his job, still be the king. I say just one (manager)."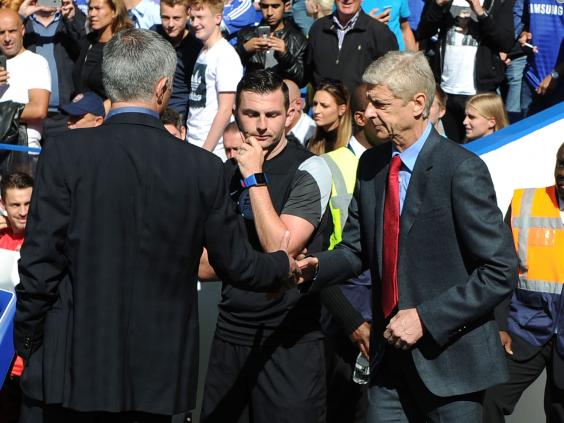 But speaking after the Gunners beat high-flying Leicester 5-2 at the King Power Stadium, Wenger denied the claims and also appeared to take aim at Chelsea's physical, defensive style of play - insisting that Arsenal play football in the right spirit.
"No, I didn't realise [that he is above the law], I must say," said Wenger. "I feel I have just done my job with the team and for our fans.
"That's what you want. Thirty years in football now, I know what is important is to play football well."
Chelsea needed two late goals to draw at winless Newcastle United
Reuse content