Arsene Wenger has rejected Paul Scholes' criticism of his Arsenal team, in which the Manchester United great claimed Jack Wilshere has not improved since the age of 17 by saying that he is "an exceptional player" and the only reason there has been any delay in his development is because he has been "handicapped" by injuries.
It was during punditry duty this week when Scholes launched a scathing attack on the Arsenal team, especially their midfield, claiming that they have no discipline or leadership, and were a "million miles" away from winning the Premier League.
Scholes then proceeded to claim that Wilshere has not progressed since bursting into the Arsenal first team at the age of 17.
"Jack Wilshere came on the scene and what a really top young player he looked but he's never really gone on," Scholes said. "Now he needs people like [Patrick] Vieira next to him to take him to the next level.

"Injuries haven't helped him, no, but his development from being 17 years of age ... he doesn't look any better a player now than he did when he was 17."
Wenger responded today in his press briefing ahead of the Manchester City match by quickly disputing Scholes' remarks.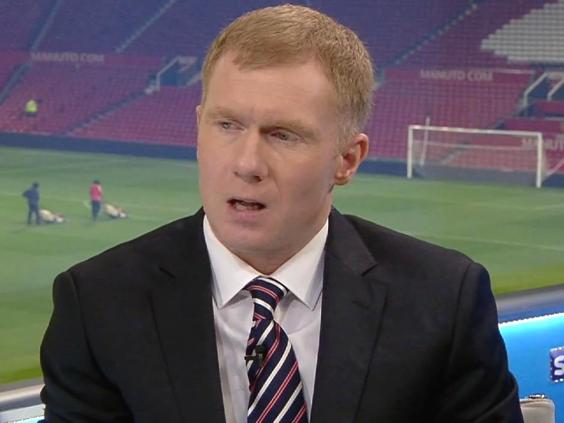 "You cannot say that, Jack Wilshere is an exceptional player for me who has been handicapped by many injuries," he said.
"Once Jack is back and consistently on the pitch, he will prove everybody wrong about that because he is an exceptional player - and Scholes knows that as well."
Wilshere is currently recovering from a fractured foot suffered when playing for England in a friendly against Denmark at the start of March.
Wenger expects the midfielder to complete his recovery in time to play some part in the final matches of the domestic season and also be available for the World Cup.
"Jack needs more time. I don't know exactly how long, he works very hard on his rehab and it is a fractured bone so you cannot accelerate that process," Wenger said.
"But yes, for the World Cup certainly [he will be back]."