Arsène Wenger has hit back at Jose Mourinho's comments about Arsenal's spending, signalling the start of another season of their timeless rivalry. Whether it is psychological warfare or petty sniping is a matter for debate, but the two meet in the Community Shield at Wembley on Sunday and the build-up has already begun.
Mourinho opened festivities this week when he said that, despite Arsenal's frugal reputation, any examination of their spending would produce "surprising" results. Wenger spent £42m on Mesut Özil in 2013 and £35m on Alexis Sanchez last year.
The accusation of "buying success" is one which Wenger has traditionally directed at other clubs and so the Arsenal manager was especially keen to defend himself against it. The club, he said, had improved players far more than simply buying them. "I believe that one day, if you make real statistics of the players we have developed here, and you compare them to all the other clubs, you would be surprised."
He added: "We do not listen too much to what people think or say. We spend when we think we have to spend and just try to make the right decisions. When you have the money available, we spend it. When we don't have it, we don't spend the money we haven't got."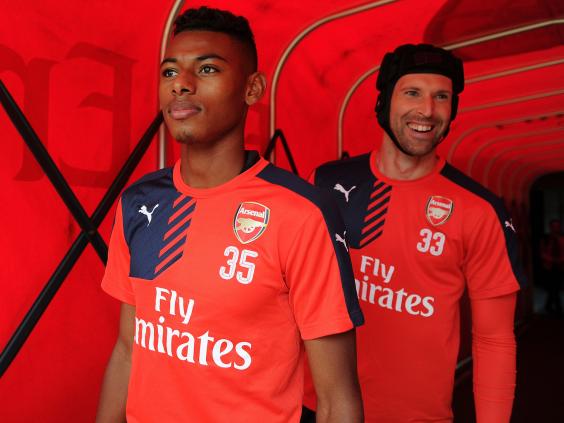 Wenger's use of the phrase "you will find a surprise" echoed Mourinho's comments on Monday which included the observation that: "If you add up the amounts clubs have spent in the last three or four years I think maybe you will find a surprise. If you put Özil plus Alexis Sanchez, plus [Calum] Chambers, plus [Mathieu] Debuchy, you will find a  surprise."
Wenger also noted that Mourinho was now accusing him of being the opposite of the traditional voice of frugality regularly begged to spend more money by Arsenal supporters, often in rather blunt terms. "You must not listen too much to what people say because, sometimes in the same week, I get two different reproaches: one is that I don't spend too much and another is I spend too much," he said.
"If you want to create success – which we want desperately – [the way] is to focus on what happens inside. Just try to do as well as we can and believe in the football we want to play and play it as well as we can and let other people talk."
Sunday will be Petr Cech's semi-competitive Arsenal debut following his move from Chelsea and Wenger is confident that his new goalkeeper will improve the team.
"He can improve the level of communication at the back and bring his experience to the defence – and a calmness as well, in some heated situations, into our team. On both fronts, his communication, his individual class and, I think, his calmness will be vital. It's important you are calm."
Reuse content