Alisher Usmanov has said that Arsenal manager Arsene Wenger should pick his successor, while claiming that majority shareholder Stan Kroenke 'bears huge responsibility' for the club's recent struggles on the pitch.
Wenger's current contract at the Emirates Stadium expires at the end of the current season and the Frenchman is yet to decide whether or not to sign the two-year extension that has been offered to him by the club board.
A number of the club's supporters have started campaigning against Wenger in an attempt to persuade the manager to leave, although Wenger has repeatedly insisted he has no plans to retire from football. Other sections of the fan-base have meanwhile called on him to stay.
Arsenal candidates to replace Arsene Wenger
Arsenal candidates to replace Arsene Wenger
1/10 Diego Simeone

Age: 47
Current club: Atletico Madrid
Honours: Argentine Primera Division x2 (Estudiantes de La Plata and River Plate)
La Liga
Copa del Rey
Spanish Supercup
Europa League
Uefa Super Cup

Getty

2/10 Patrick Vieira

Age: 40
Current club: New York City FC
Honours: None

3/10 Massimiliano Allegri

Age: 49
Current club: Juventus
Honours: Serie C1 (Sassuolo)
Serie A x3 (AC Milan, 2x Juventus)
Italian Super Cup x 2 (AC Milan, Juventus)
Coppa Italia x 2 (Juventus)

Getty

4/10 Thomas Tuchel

Age: 43
Current club: Borussia Dortmund
Honours: Bundesliga II (Mainz)

Getty

5/10 Brendan Rodgers

Age: 44
Current club: Celtic
Honours: Championship playoffs
Scottish League Cup
Scottish Premiership

Getty

6/10 Eddie Howe

Age: 39
Current club: Bournemouth
Honours: Championship

Getty

7/10 Ralph Hasenhuttl

Age: 49
Current club: RB Leipzig
Honours: None

Getty

8/10 Rafael Benitez

Age: 57
Current club: Newcastle United
Honours: La Liga x2
UEFA Cup/Europa League x2
Champions League
FA Cup
Coppa Italia
Championship

Getty

9/10 Leonardo Jardim

Age: 42
Current club: Monaco
Honours: Segunda Liga
Superleague Greece
Greek Cup
Ligue 1

Getty

10/10 Ronald Koeman

Age: 54
Current club: Everton
Honours: Eredivisie x3
KNVB Cup
Copa del Rey

Getty
Usmanov, an Uzbek billionaire who owns a 30.04 per cent stake in the club, insisted last month that Arsenal "must retain its major symbol and main asset – manager Arsene Wenger". He has now added that the Frenchman must play a key role in the appointment of a successor when he eventually decides to stand down.
"Some continuity is needed," Usmanov told Bloomberg. "This includes the need to prepare a successor for Wenger, but in a very respectful way.
"I can suggest that Wenger himself can prepare a successor."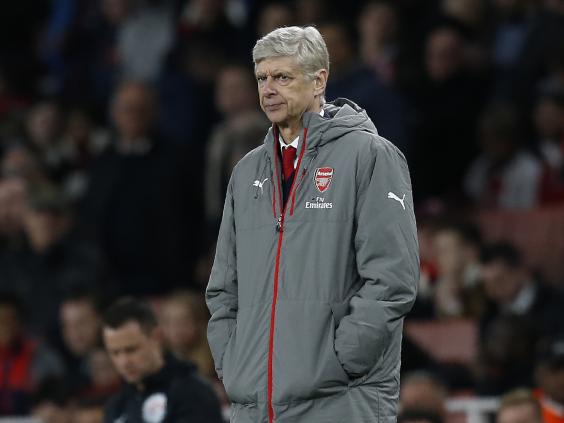 Although Wenger retains Usmanov's unwavering support, the Russian-born business magnate – who has an estimated net worth of $13.9 billion – does not have such a high opinion of Kroenke.
The American business entrepreneur has been the club's majority shareholder since 2011, when he took his stake in the club to 66.64 per cent.
Usmanov, who claims he has little influence at the club, added that it is unfair that Wenger is receiving so much criticism for Arsenal's recent woes and that it is in fact Kroenke who should shoulder the majority of the blame.
"I do not think that the coach alone is to be blamed for what is happening," Usmanov said.
"I personally, unfortunately, am fully isolated from decision making in the club.
"All the responsibility for the fate of the club rests with the main shareholder."
Reuse content