Arsene Wenger has insisted that Mesut Ozil did not swap Real Madrid for Arsenal in search of an easier life, claiming that he will become even stronger than what he has already offered.
The Gunners smashed their club-record signing fee on transfer deadline day with the £42.5m capture of the German playmaker, with many – including the Real Madrid playing squad – admitted their disbelief that Ozil was allowed to leave the Spanish club.
The move was greeted with huge optimism from Arsenal fans, who expressed their sheer delight with the big-name signing they have been calling for in recent years, while Ozil spoke out over the lack of confidence instilled in him by new manager Carlo Ancelotti drove him away from the Santiago Bernabeu.
Ozil claimed that Wenger showed the trust and belief in him that he required to flourish, although Real president Florentino Perez claimed Ozil had asked to leave the club because "he couldn't handle the pressure at Madrid".
However, after impressing in his two outings so far – the 3-1 victory at Sunderland and the 2-1 Champions League triumph in Marseille – Wenger is happy with what he has seen from the 24-year-old and expects him to become even better once he has adjusted fully to life in England.
"No, I have not seen that at all," said Wenger when asked if Ozil appeared to be seeking the easy life away from Madrid.
"He is 24, he has over 50 caps for Germany and when you play for Germany, you are under a lot of pressure. He won the championship with Real Madrid, and that is a club where there is a lot of pressure, but I could not detect that.
"Ozil has integrated well, and been well accepted.
"I think he is not at the top physically yet, overall we are very pleased to have him with us, but he will demand a bit of time to adjust to the vigorous body challenges he will face here in the Premier league.
"Once he has done that, he will be even stronger."
The Gunners extended their record of away victories when they earned a hard-fought victory in France, having won their last 10 games away from the Emirates, although they will be looking to improve their home form this weekend when they take on Stoke in what will be Ozil's debut in front of the home fans.
Another to have received widespread praise for his start to the season is midfielder Aaron Ramsey. The Welshman has had an electric start to the season, scoring six goals in as many games to lead the club's scoring charts.
In recent seasons, Ramsey had cut a frustrating figure after his recovery from a horror double-leg break in a tackle from Ryan Shawcross in February 2010, but the 22-year-old, who joined from Cardiff in 2008 for £5m, has done brilliantly to come back from a potentially career-ending injury, and he is now repaying the faith shown in him by Wenger.
"There is a basic rule in our game - when you have a big injury before the age of 20, you come back and redevelop completely normally, once the psychological damage is out of your head, so I was not too much worried, but you never know how big, how deep the impact is psychologically," explained Wenger.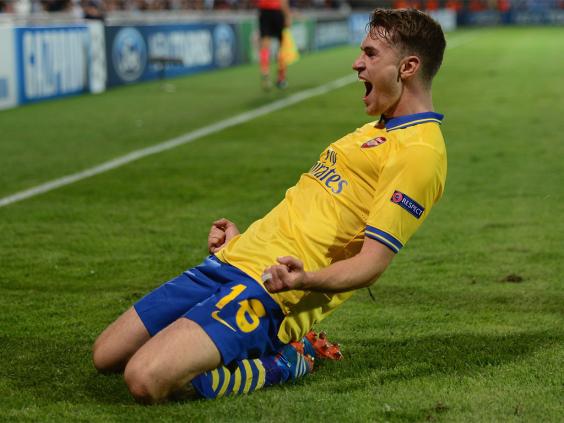 "It took him a long time to get completely over that, especially in the duels, in the fights. "He had a little resistance to go into the fights for a long time. Now he is over it and also scores goals now, he has improved tremendously on that front.
"He has a great engine, great spirit and has an obsession - he wants always to be better. That is of course very good ingredients.
"Ramsey had a difficult period in mid-season where people became a little bit impatient with him. He lost confidence and sometimes you give the players a little rest, they can rebuild their confidence, they can think about their game and they came come back stronger. That's what happened to him."
"I believe that every test that you pass, you come back mentally stronger. It is a good test as well because in our career you go through periods where people like you a bit less or hate you a bit more and if you can deal with that, it makes you stronger."
There was further good news for the Gunners after Wenger confirmed vice-captain Mikel Arteta is nearing a comeback, having missed the start of the season with injury. The Spaniard is one of eight first-team players currently on the sidelines, but Wenger is confident that once a few have returned, his squad will be more than capable to compete on all fronts.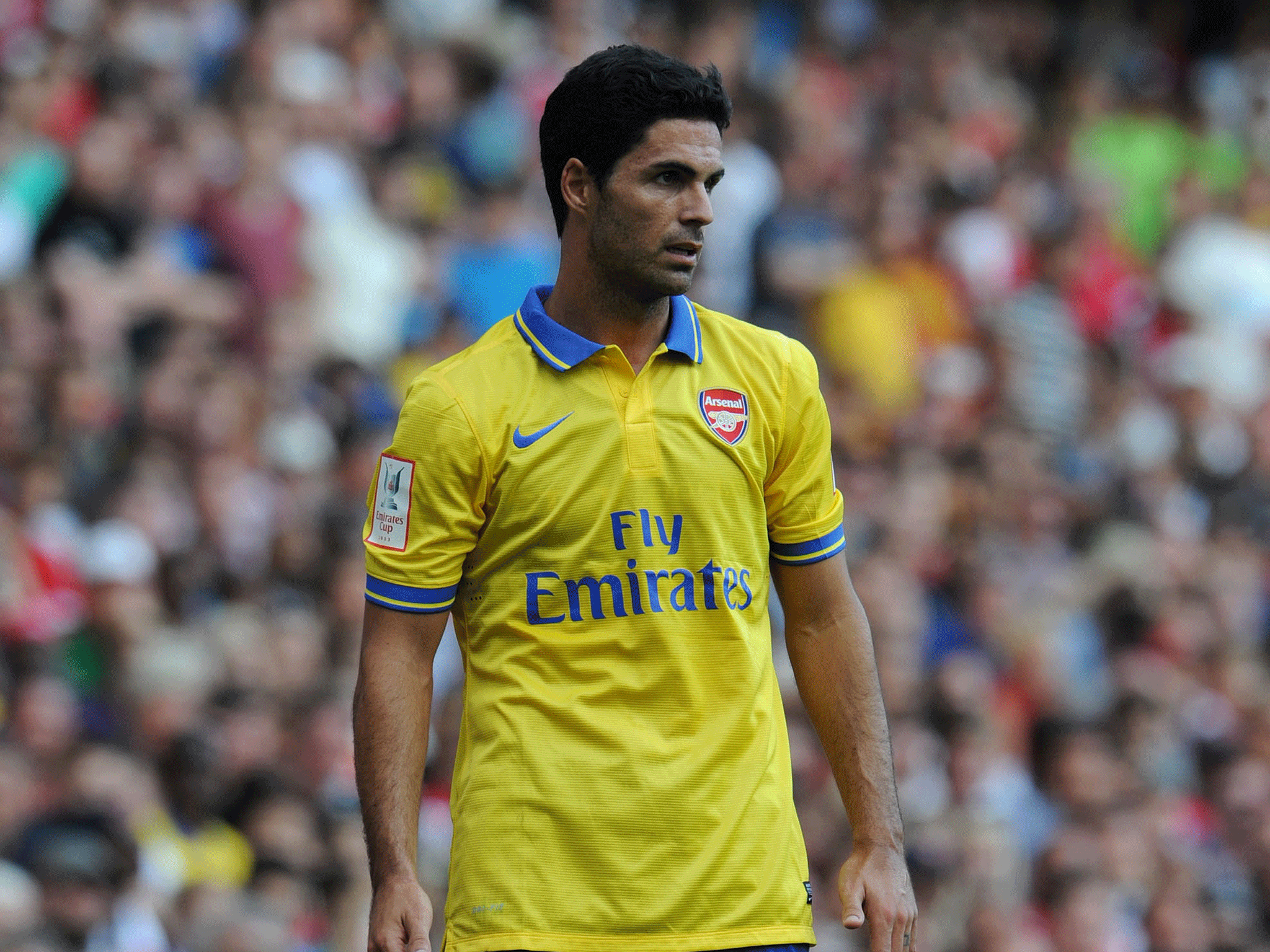 Wenger said: "When everybody is back, there is competition for places, especially in midfield.
"Arteta returns to full training today and could be back in the squad. He is one of our leaders and we are happy to have him back."
Reuse content