Arsenal chief executive Ivan Gazidis has confirmed that manager Arsene Wenger will be extending his contract, which runs out at the end of the season.
The Frenchman, who has been in charge of the Gunners since September 1996, had hinted that he will be staying on with the league leaders, but no announcement has been made personally.
"We have always been completely behind him," Gazidis said at the unveiling of Arsenal's new kit deal with Puma on Monday. "We are comfortable in the position and relaxed about it. Arsene will be extending with us and at the right time we will make that announcement."
Arsenal are currently competing on three fronts for a trophy this season - topping the Premier League, in the fifth round of FA Cup and in the last 16 of the Champions League - as they look to end their nine-year wait for silverware.
The kit deal with Puma is understood to be worth around £150m over five years, and begins in July, when they officially take over from Nike. Gazidis said the money will be made available to Wenger to invest in the team.
Gazidis said at the launch: "We are excited to be partnering with Puma, a company whose football heritage and record of innovation have a strong affinity with our own. This represents another important step forward in Arsenal's progression on and off the pitch."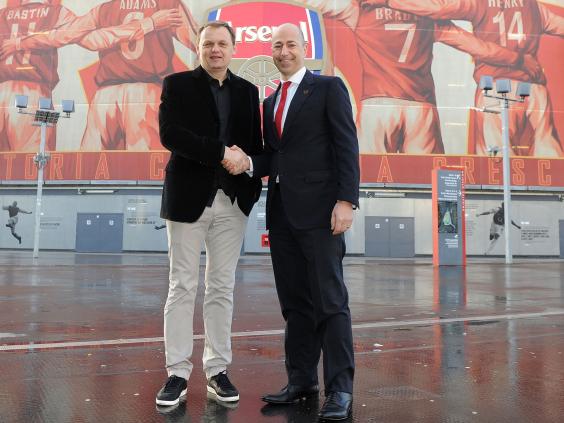 Reuse content