It stretches some 50 yards between the players' tunnel and the halfway line and for former Aston Villa manager Alex McLeish it became a walk to hell and back.
His successor Paul Lambert will make the same journey on Sunday, and with some trepidation.
The current Villa boss is not just receiving the same hostility as that levelled at McLeish but that thrown at previous Villa managers such as Gérard Houllier and David O'Leary. It pours down from the stands as soon as any unsuccessful manager emerges from the safety of the dressing room.
Lambert finds himself in the firing line after a run of five straight defeats during which the team have failed to score a goal. Despite taking on Roy Keane as assistant manager in the summer, Villa's season is turning from one of promise into an all-too-familiar battle to avoid the relegation zone.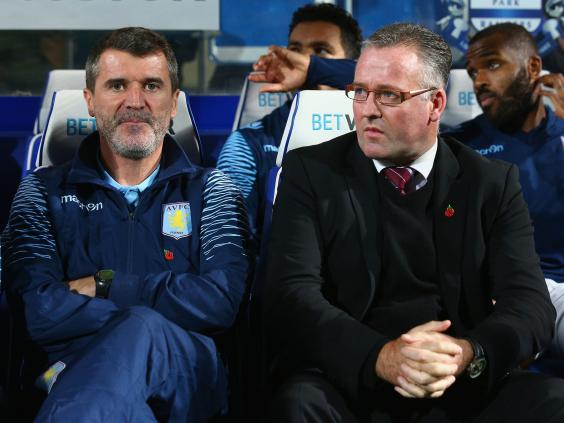 After four games they had 10 points and sat second in the table, and after beating Liverpool 1-0, Lambert agreed a new four-year contract.
Now the fans are tuning up their vocal chords to again make their discontent with the Scotsman known. The supporters' feelings are summed up by Jonathan Fear, editor of the website Vital Villa, who said: "This is not a knee-jerk reaction to what has happened this season. We have fought the threat of relegation for Lambert's two previous seasons and it doesn't come as a surprise to anyone to see what has happened this time."
There is no evidence that Villa's American owner Randy Lerner is ready to sack his manager, though Lambert is believed to have a cut-off clause in his contract which would limit the size of any compensation.
The team, however, remain united in their support for the manager. "It is not time to hit the panic button yet," said striker Gabby Agbonlahor, who scored Villa's last goal at Anfield on 13 September. 
"We will carry on what we are doing every day in training and the goals will come."
Reuse content