Sunderland have confirmed that proceeds from the matchday programme for their Premier League match against Swansea will be donated to Bradley Lowery's Fight Against Neuroblastoma fund.
The final edition of Sunderland's 2016/17 programme will also feature Bradley on the front cover.
Bradley's brave fight against neuroblastoma – a very rare type of cancer that afflicts babies and young children – has united football with Sunderland and England striker Jermain Defoe particularly touched by his continued battle against the disease.
He has appeared as a mascot for Sunderland and England this season and was also awarded 41st place in the 2017 Grand National.
The news that he will feature in the final edition of Sunderland's 'red and white' programme, as well as the club's announcement that they will donate the proceeds to his fund, comes just a few days after Bradley's mother revealed that his cancer was "moving fast".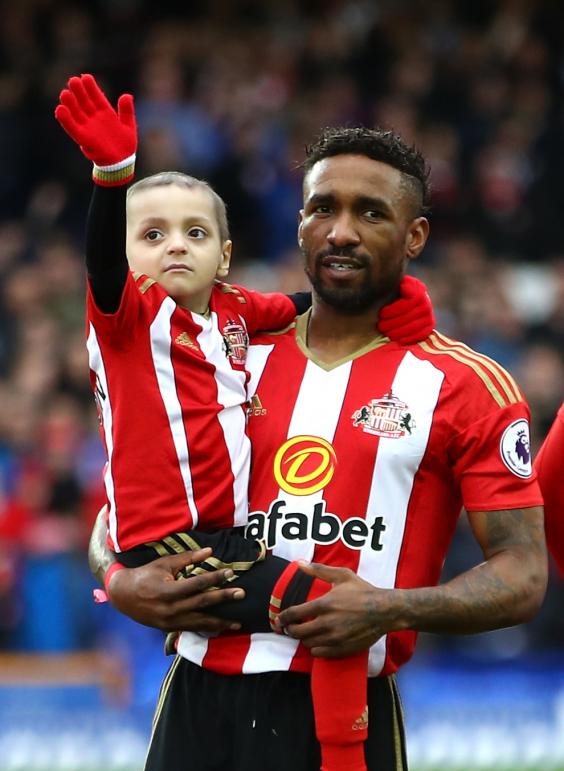 On the Facebook page she uses to update his thousands of well-wishers, Gemma Lowery said that her young son had been experiencing a lot more pain over the last few weeks and that his condition was sadly worsening.
"Bradley has been experiencing a lot of pain over the past few weeks with his legs," she wrote.
"Originally we thought it might of been off him doing too much playing.
"However he went down for an emergency MRI today and it has been confirmed that his cancer has progressed a lot and this is what is causing the pain."
She added: "This is not good news for us and things are moving too fast."
Reuse content