Liverpool manager Brendan Rodgers said yesterday that his players were experiencing something new in being top-of-the-table and would develop the self-confidence to build on leads rather than drop deep to preserve them.
The leaders' unconvincing second half performances have become one of the characteristics of the season, as Liverpool have dropped their line against Aston Villa, Manchester United and also Swansea City, where they conceded two points having been in command on Monday night. The players and coaching staff have examined this pattern in training this week, ahead of Southampton's visit to Anfield tomorrow (sat).
Though the deep line was planned against the pace of Villa, it had been unwelcome against United and Swansea. "Against Manchester United we dropped too deep, too quickly. Even though we looked comfortable that was not the type of game we want to play. And against Swansea we were very good in the first half but were not how I expected us to be in the second half.
"It is more of a mental than physical thing for me. We just need to make sure that we take calculated risks in a game because that is what gets us in front in the first place. The quality of our football is there, the pitch opens up, we pass and press the ball well, so we have to continue to do that throughout the game.
"You can want to win too much, but our game has to be about not being fearful and expressing ourselves. I will always respect brave, courageous players. Even if they make a mistake I will always support them if they are trying to do the right thing. I have always done that. To continue to get on the ball, to pass, move and open up the pitch is important. We have shown we are a force when we do that."
They do sit pretty at the top though, a point ahead of north London duo Arsenal and Tottenham, and while fans of the Merseyside outfit are pleased to see the club back at the top of English football for now, Rodgers is refusing to get carried away.
At the beginning of the season, there is no doubting Liverpool's target was a Champions League return, having made their intent clear in making the signings of Simon Mignolet,  Iago Aspas, Mamadou Sakho, Tiago Ilori, Kolo Toure, Aly Cissokho, Luis Alberto and Victor Moses, as well as holding onto striker Luis Suarez.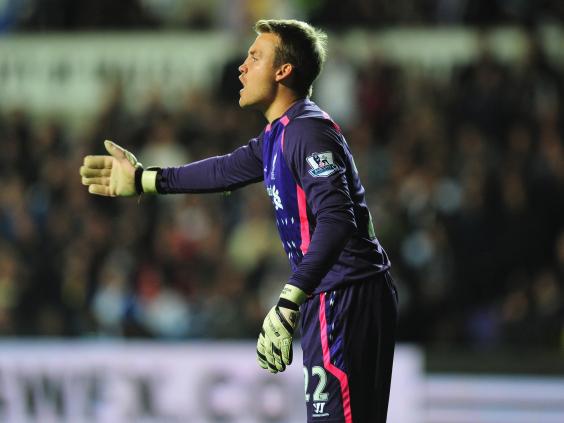 But having played four games, fans are beginning to consider a potential title challenge, something they haven't mounted since the 2008-09 season when they finished runners-up to United by four points.
"I haven't even considered that (a title challenge) at all - the only focus is the next game," said Rodgers. "We'll assess it after 10 games, see where we sit there, then the halfway point and we'll probably have a more realistic idea of where we can be. At this moment, we've played four - won three and drawn one - and we're in a good moment.
"There's a lot more to come. We've made a good start. People will talk that it's early stages, as will I, but these are hurdles you have to get over. We're on 10 points already; at the end of last season we finished on 61 points and we talked about those extra 10 points that might have taken us into the Champions League - at this early stage we've got them.
"I believe the team has still got a lot of improvements to make because of the nature of what I've seen in the games and the potential we have in the players. We've got to sustain that but I'm really happy that in these early stages we've shown at least potential.
"I think that potential can grow even more."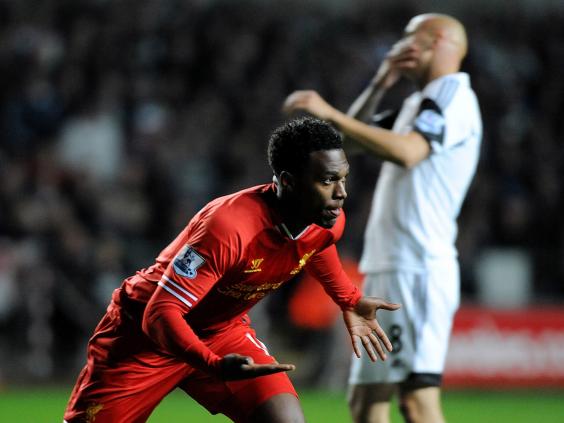 Despite the promising start, Rodgers insists that he has not asked the team to play any differently to the way he has done, and pointed out their unbeaten run, which spans 12 games going back into last season, as a style of familiarity between the players.
"Initially when I came in last season the emphasis was on football and naturally when you come in with these sort of ideas everyone forgets about what you want defensively and focuses only on the ball," he added.
"The players have not been asked to do anything different from what we've always asked. There is a greater understanding of how we want to work and over a period of games we've had that resilience as well as quality in our football. There is great confidence within the group.
"What we're doing now is marrying together all of the qualities we work on every day, which are the football qualities, physical and mental qualities. That's what you need if you're going to succeed in the Premier League."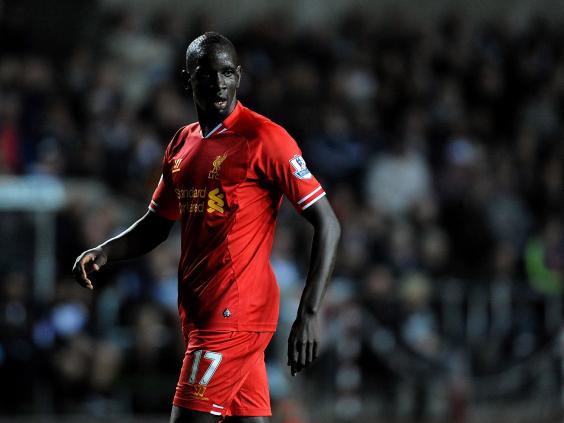 Liverpool have had to cope with the long-term injury suffered to Glen Johnson, while vice-captain Daniel Agger missed the Swansea clash due to a side injury he picked up in a freak accident in the gym.
The late withdrawal led Rodgers to hand Sakho his debut for the club, and despite seeming a little nervous in the first half, he soon settled and showed that he could prove to be a hit in the not too distant future. However, he may have to wait for his next start, as Agger looks set to return for this weekend's visit of Southampton.
"I thought it was a good introduction for him," added the Northern Irishman. "He came in late on and coped very well considering he hasn't played a great deal over the course of pre-season.
"Certainly before coming here his training programme hadn't been a lot either. He showed why he can be a real success at Liverpool and at this level - he's strong, he's quick, he's aggressive and he can pass the ball. He has got a lovely left foot and good weight in his pass.
"Once he becomes accustomed to the demands of this league, he'll slot in and do very well."