Philippe Coutinho have revealed the motivation behind Liverpool's Premier League title challenge last season that saw the club finish second on the final day of the season.
Having seen star striker Luis Suarez leave Anfield last summer having scored 31 goals in 33 appearances during last season's resurgent campaign, you'd be forgiven for thinking it was the Uruguayan striker. But according to Coutinho, the key inspiration came from manager Brendan Rodgers reading out letters from the players' mothers.
The sight of Rodgers impersonating the mothers of Coutinho, Raheem Sterling and Steven Gerrard would trigger many into fits of laughter, but the Brazilian attacking midfielder revealed how it spurred on the side to near Premier League glory.
Chelsea 1 Liverpool 1 player ratings
Chelsea 1 Liverpool 1 player ratings
1/22 Thibaut Courtois

Responded well when called into action. 6

GETTY IMAGES

2/22 Branislav Ivanovic

Received his customary yellow card, and was guilty for needlessly giving away the free-kick that led to Gerrard's equaliser. 5

GETTY IMAGES

3/22 Kurt Zouma

Started brightly, but succumbed to injury before the first half was out. 5

GETTY IMAGES

4/22 John Terry

Formidable at the back, he showed his worth in the other box by becoming the Premier League's record scoring defender. 9

GETTY IMAGES

5/22 Filipe Luis

Despite some lovely crossfield passes, Azpilicueta's place in the team does not seem under threat. 6

GETTY IMAGES

6/22 John Obi Mikel

Continues to look out of place in Chelsea's midfield. 5

GETTY IMAGES

7/22 Ruben Loftus-Cheek

A steady if unspectacular debut from the youngster. 6

GETTY IMAGES

8/22 Willian

Ever improving at Stamford Bridge, he was one of the likeliest to break the second-half deadlock. 7

GETTY IMAGES

9/22 Cesc Fabregas

Could have been dismissed in the opening seconds, but went on to have a commanding influence on proceedings. 8

GETTY IMAGES

10/22 Eden Hazard

Played as though he had been out celebrating the title win all week. 5

GETTY IMAGES

11/22 Loic Remy

Some neat touches but a lack of game time soon caught up with him. 5

GETTY IMAGES

12/22 Simon Mignolet

Often eager to race off his line, he didn't always convince with his decisions. 6

GETTY IMAGES

13/22 Emre Can

Struggled at right-back, especially in the first half. 5

14/22 Martin Skrtel

Always ready to put his body on the line for his team. 6

GETTY IMAGES

15/22 Dejan Lovren

An improved performance from the often-criticised defender. 7

GETTY IMAGES

16/22 Glen Johnson

Showed impressive acceleration, but questionable decision-making. 6

GETTY IMAGES

17/22 Jordan Henderson

Provided some creative flashes, both from dead balls and open play. 7

GETTY IMAGES

18/22 Steven Gerrard

Scored, gave his all for his side on the pitch, and didn't hold back off it. 8

GETTY IMAGES

19/22 Philippe Coutinho

Threatened on the ball, but his finishing disappointed. 6

GETTY IMAGES

20/22 Raheem Sterling

Fortunate to survive Fabregas' early challenge, his attacking intent troubled the hosts. 7

GETTY IMAGES

21/22 Rickie Lambert

Gave his all for the Liverpool cause, but his lack of pace was telling. 5

GETTY IMAGES

22/22 Adam Lallana

A frustrating performance from the attacking midfielder that showed a lack of discipline. 5

GETTY IMAGES
Citing his own mother's letter being read out before the 3-2 victory over Manchester City in April 2014 – which saw Coutinho score a thrilling winner – the 22-year-old said to CNN: "I was so anxious for it to be my turn, for the manager to read the letter from my mum.
"I waited and waited for it. The manager had spoken to the mothers of every player in the team, he'd been reading a message before every game for months and finally my turn had come.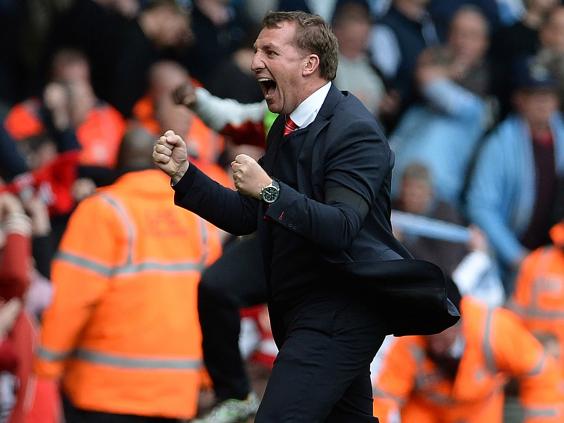 "At first, I didn't know that the manager would be reading a letter from her, then he mentioned her name and I was really overwhelmed. It said she loved me, is proud of me, is always with me and missing me.
"There was more, but those are just the words I needed to hear. It filled me up. The other players were also really moved because every week, regardless of whose mother it was with the message, we were all inspired and emotional.
"We were getting really strong, powerful words and it pushed us so much."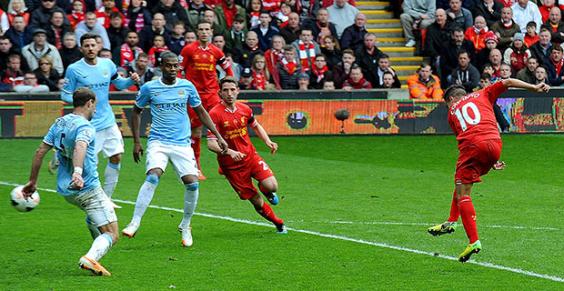 Unfortunately for Rodgers and Liverpool, they have been unable to continue that form into this season, and look a nailed-on certainty to miss out on Champions League qualification following the 1-1 draw with Chelsea on Sunday.
Reuse content