Turf Moor will forever be a symbol of Liverpool's capacity to fight back from positions of almost complete hopelessness.
In January 2005, they were knocked out of the FA Cup at Burnley by a balletic own-goal from Djimi Traoré. They were badly adrift in the league and it seemed as if Rafa Benitez's first season at Anfield might be his last. Five months later, they were champions of Europe.
The rewards that might come Brendan Rodgers' way in May will not be nearly as grand. Nevertheless, Burnley away might come to be seen as a turning point of sorts. By half time, Liverpool were being completely outplayed by a Burnley side who were employing so very much more than in-your-face football. Liverpool, in contrast, were sometimes desperately uncertain.
Rodgers had been deploying the 3-4-3 formation he had come up with while spending a late night attempting to solve Liverpool's chronic problems with injury and personnel.
Turf Moor with steady, freezing rain cascading down from the Lancashire hills is no kind of place for experimental football and the formation that had enjoyed some success at Bournemouth in the League Cup and against Arsenal was being stretched to the very limit.
Danny Ings had driven a shot against the foot of the post. Brad Jones had come off with a thigh injury shortly afterwards and his replacement Simon Mignolet, looked what he is; an out-of-form keeper.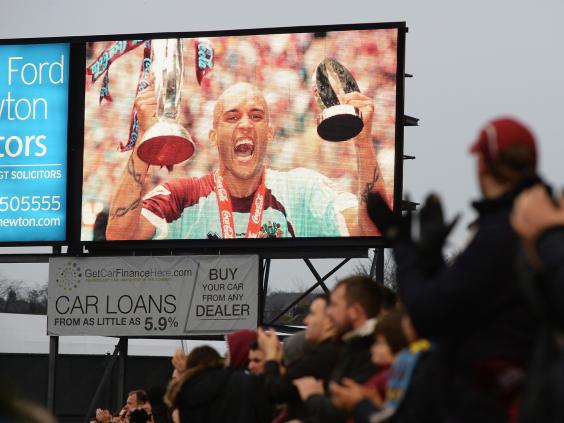 Once in the second half, he delayed his kick, allowed the ball to go out of play for a corner, which saw Michael Keane head into the side netting. Scott Arfield's shot had deflected off Lucas Leiva's boot and whistled past the post.
As Sean Dyche walked off for the interval he would have known his side should have been in front and he would have suspected, too, that they might pay for not taking their chances. After the game, Dyche would talk of feeling like Burnley had  had "our pockets pinched".
For Rodgers, the equation seemed simple. He surely had to accept that whatever formation Liverpool played, Mamadou Sakho is never going to become Alessandro Nesta and that he needed to abandon 3-4-3, use Alberto Moreno as a specialist left-back and probably throw on Rickie Lambert as a proper centre-forward.
He did no such thing. Kolo Touré was removed but in his place came Emre Can, who was known in the Bundesliga for many things but not for his prowess as a centre-half. The formation was maintained, Liverpool had one clear cut chance and Raheem Sterling took it. It was similar to the one-on-ones that had been squandered at Old Trafford earlier in the month and which had earned him the sting of so much criticism. Now, played in by Philippe Coutinho, he produced a sudden injection of pace, took the ball round Tom Heaton and scored.
An hour later, sitting in the Burnley press room, Rodgers looked visibly taken aback when asked if Liverpool had been lucky. "Not at all," he replied. "I thought we displayed some outstanding qualities when they were needed. They pressed us hard and made it difficult for us in the first half but, after the break, there was one clear chance, it came our way and we put it away."
This was Burnley's first defeat at Turf Moor since Everton had won 3-1 here at the end of October. Then, Burnley were still searching for their first league win of the season. They were fighting, trying hard for each other and the crowd was passionate but they had been clearly marked for relegation on the very clear grounds of lack of ability. Now, despite this defeat, it does seem the Premier League might indeed possess three worse teams than Burnley, who face Manchester City on Sunday. 
"It is hard to get through 90 minutes and not encounter a quirk or a twist of fate," was how Dyche reflected on a defeat that placed them back in the relegation zone. "But there is a big future in those kinds of performances and sometimes we will have to nick a result like that. We did at Stoke when we stood tall and the balls were booming in from everywhere but, considering the opposition, that was as well as we have played in my time at the club."
It was not enough. David Moyes, taking advantage of La Liga's winter break, watched from the stands. He would know, more than anyone here, that in football moral victories count for nothing.
Burnley (4-4-2): Heaton, Trippier, Shackell, Keane, Mee (Jutkiewicz, 93), Arfield, Jones (Wallace, 83), Marney, Boyd, Barnes (Vokes, 80), Ings.
Liverpool (3-4-3): Jones (Mignolet, 16), Toure (Can, HT), Skrtel, Sakho, Henderson, Lucas, Gerrard, Markovic, Coutinho (Lambert, 73), Lallana, Sterling.
Booked:
Liverpool Lucas.
Man of the match Ings.
Match rating 6/10.
Referee A Taylor (Greater Manchester).
Attendance 21,335.
Reuse content