While Southampton's immediate problems may seem to outway the positives, the club's academy has once again come into focus with Calum Chambers' £16m move to Arsenal.
The 19-year-old follows a long line of young Saints stars - including Gareth Bale, Theo Walcott and Luke Shaw - to have left St. Mary's for a shot at European football.
The move, as well as continuing the mass exodus taking place in the South Coast, also represents the trend of academy products leaving the Saints before reaching their prime.
Going even further back, the careers of Mick Channon, Alan Shearer and Matt Le Tissier can be traced to Southampton's youth system.
"The club has always had a philosophy of giving youth a chance and raising its own talent," the club's former academy manager Matt Crocker said in 2011.
Les Reed, the head of football development, also spoke passionately about the 'Southampton way' following Alex Oxlade-Chamberlain's emergence three years ago.
"Alex was not an accident," he said.
"Maybe at the next stage of our academy's development we'll have two Oxlade-Chamberlains in a single year, and then three."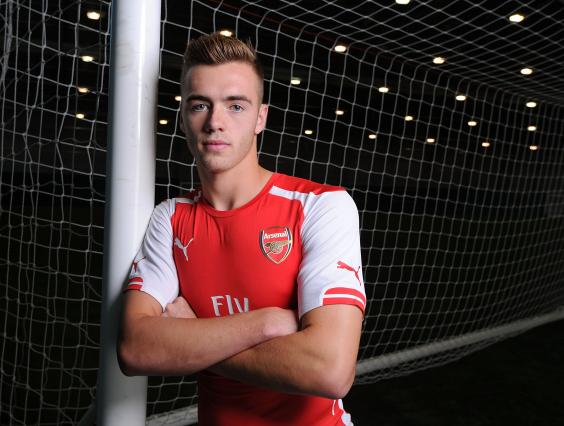 That prophecy was proven correct by the likes of Chambers and Shaw, who could earn the club in excess of £45m if contractual clauses are met in the coming years, while Southampton have also provided the perfect surroundings for players such as Lambert to build upon their football education elsewhere.
While some St. Mary's regulars may be fearing the worst, Ronald Koeman's side can rest assured that a new crop will soon be on it's way. "Aiming to match Barcelona is a big ambition but you need to strive for that to be successful," Reed once said.
Here are just a few of the stars who have been developed in the South Coast...
Alan Shearer (1986-1992)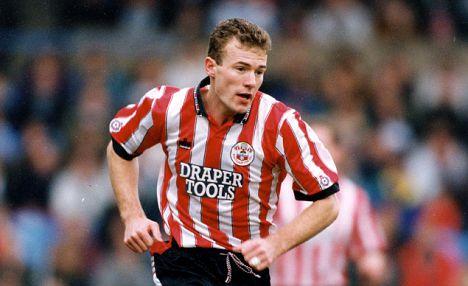 While some younger readers may find it hard to believe, Alan Shearer started his career in the red and white stripes of Southampton. Now heavily associated with his beloved Newcastle United, the England legend made 118 appearances for the Saints and scored 23 goals.
After two seasons in the youth set-up, the now Match of the Day pundit become the youngest player to score a First Division hat-trick in just his second first-team match against Arsenal at the Dell. At 17 years, 240 days, it was clear that Shearer had a bright future ahead of him.
Later playing as a central striker in between Rod Wallace and Matt Le Tissier, he was not as prolific as he would later become but still won the Saints' Player of the Year award in 1991.
In July of the following year, Shearer was then sold to Blackburn Rovers for a fee of £3.6m and ultimately became the most expensive player in British football history. Later winning the Premier League at Ewood Park, before representing hometown club Newcastle in the Champions League, it's safe to say that the sixty-three-time capped England star was a success story.
Gareth Bale (2005-2007)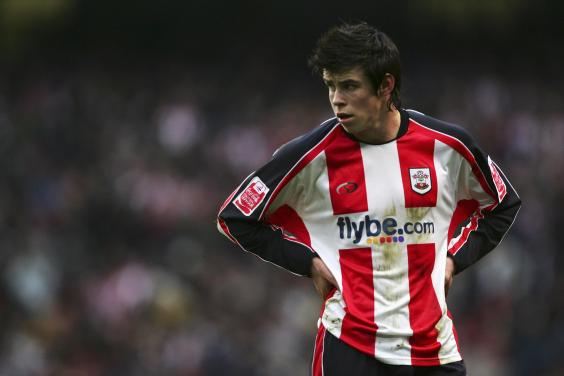 In April 2006, at the tender age of 16 years and 275 days, Gareth Bale become the second youngest player to ever pull on a Southampton shirt during a 2-0 victory over Millwall. Later scoring a superb free-kick against Derby County at Pride Park, Bale's ability was starting to steal headlines.
After being crowned the Carwyn James Award for the BBC Wales Young Sports Personality of the Year in 2006, rumours began to surface that Manchester United and Tottenham Hotspur were keen on the recently nicknamed 'Welsh Wizzard.'
Playing his final game for the Saints in a Championship play-off semi-final, Bale soon signed a four-year contract with Spurs for a £5m fee rising to £10m based on appearances.
After initially struggling to make his mark at White Hart Lane, even being linked with relegation favourites Birmingham City, Bale was forced into adjusting his physique to magnificent effect.
Single-handedly destroying the Inter Milan defence in the second-half of a Champions League tie, scoring a hat-trick at the San Siro, the academy product was honoured with the PFA Player of the Year award just a year later.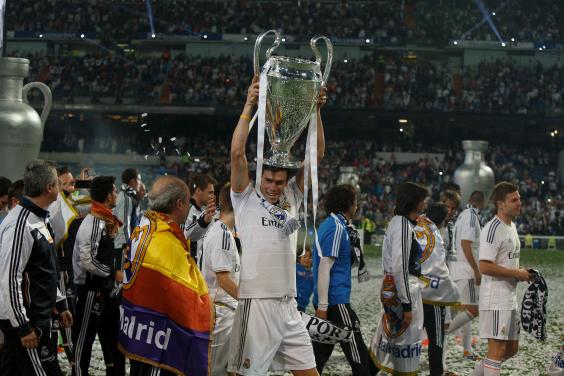 The awards continued to tumble at his feet before Real Madrid parted with over £75m for his services last summer. In his first season in Spain, the Welsh international scored vital goals in both the Champions League and Copa del Rey finals as Madrid secured a famous double.
Now considered one of the best players in world football, there is a decent case to be made that Bale is perhaps the Saints' best ever academy product.
Matt Le Tissier (1985-2002)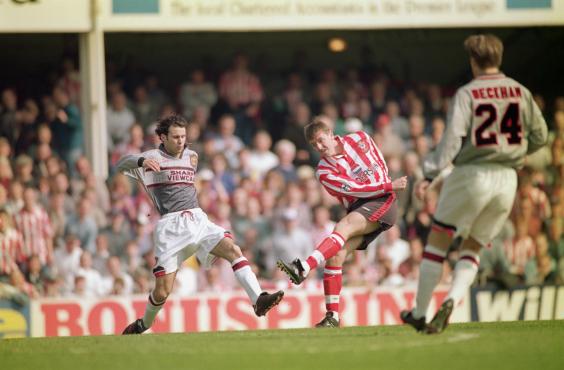 That title, in the minds of most St. Mary's regulars, belongs to Matt Le Tissier for purely affectionate reasons. Called 'Le God' by the Southampton fans for his continental style of football, the now Sky Sports panelist spent his entire professional club career in the South Coast.
Scoring 161 goals in 443 appearances for the Saints, Le Tissier become renowned for his brilliantly nonchalant on-field persona while converting 47 of the 48 penalties he took during his long career.
One of the very few academy products not to leave the club until retirement, the 45-year-old remains part of the furniture at St. Mary's. Now honorary president of Guernsey F.C, had Le Tissier decided to become a manager he would surely have had a stint with his former club.