Some of his ideas will perhaps lack sophistication.
Maybe West Bromwich Albion's players will be instructed to train on The Hawthorns pitch wearing boots with long studs to deliberately scuff up the turf in the days before Chelsea arrive for the penultimate game of the season on 16 May. That's a strategy he deployed against that team at Stoke's Britannia Stadium in April 2011, after spotting that Andre Villas-Boas's side liked to keep the ball on the ground in the central areas. Stoke got a 1-1 draw.
But the overwhelming quality in Tony Pulis as he sets about the task of being a Premier League Resurrection Man once again – securing the same survival in the Black Country that he accomplished in the Potteries and at Crystal Palace – is far more subtle and psychological. "An ability to make you feel 10ft tall," is how one of his ex-players describes it ahead of Pulis' first league match, at home against Hull City today.
His backroom appointees, Paul Jewell and Dave Kemp, have put some bite back into a club which had become a little too nice, with the outgoing Keith Downing as thoroughly decent an individual as Alan Irvine – who was always a foil to the austere David Moyes at Everton.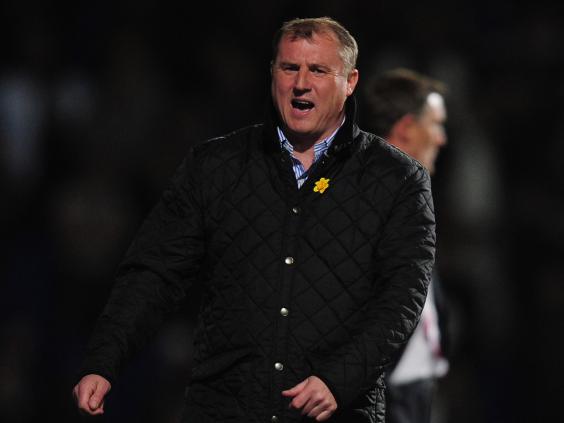 "Extremely tough with some of the youngsters," is how one who worked with Jewell at Sheffield Wednesday describes him. But Pulis – West Brom's fourth manager in little more than a year after Irvine, Pepe Mel and Steve Clarke – has always displayed more subtlety than that.
One of his mantras is never to ask a player to do more than he is capable of. His success has always resided in an ability to know an individual's limitations and a team's strengths – the physical component at Stoke, where technical ability was not in huge supply; the pace of a Crystal Palace squad comparatively low on physique – and put them to work. 
For Danny Higginbotham, who played full-back and centre-back for him during their five years together at Stoke, Pulis was the manager who took the fear out of facing a fast, dangerous winger in the opposition ranks.
"As a full-back, you'd worry that if you got too tight to the winger and the ball was sent over your shoulder, you'd be in trouble because he would beat you for pace," Higginbotham recalls. "Pulis would tell me: 'Yes, if the ball goes over your head he is going to beat you in a race. But that becomes someone else's responsibility. I just want you to get right up his arse. Leave the rest.'"
And there would always be a covering defender. "Everyone knew his responsibility. Everyone was a cog," Higginbotham added.
The level of preparation is the other part of Pulis that his ex-players attest to: conventional training Tuesdays and Wednesdays and then, come Thursday, a barrage of opposition detail being drilled into his players, with everyone intimately acquainted with his immediate opponent. Small details counted.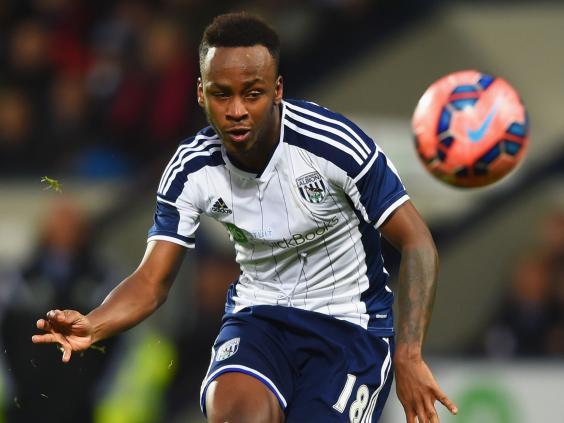 Higginbotham recalls Fulham playing with two wide players, one left and one right-footed, and Pulis switching his full-backs around so they were working on their better foot when dealing with the attacker who was cutting in. Players would sigh about interminable sessions on team shape, patterns of play and style of play. But it meant Pulis sides took the field with no excuses.
It takes him a couple of days to acknowledge a good performance but the quiet word, arm around the shoulder always come. They say he has a particular focus on those whom he has dropped from the side, too. He has a closer relationship, week to week, with the players who are not in his starting line-ups than those who are the chosen XI. "In that simplicity lies genius," says one who has played for him.
Pulis, pitched into a potentially decisive home match with Hull City today, has long since deconstructed the idea that the old Stoke way is his only way. His Palace side was built around his identification of its prime asset – the pace of Marouane Chamakh, Yannick Bolasie and Jason Puncheon. But this challenge looks the biggest he has faced.
There is the more limited timeframe, for starters. He arrived at Palace far earlier in the season – 23 November last year – and by mid-January, had completed his assessment. And the playing resources were arguably better at Selhurst Park – despite that club lying bottom when he arrived. There, Pulis inherited rapid players who created natural width, but his inheritance this time is a collection of midfielders – some of them dating back to Tony Mowbray's tenure, which ended in 2009 – who are more suited to playing through the middle. There is also a lamentable lack of belief at home. Albion have won only four home Premier League games in the past calendar year: hardly Fortress Hawthorns.
Every media conversation at Albion's training base yesterday turned to Saido Berahino and though Pulis used the example of Liverpool losing Luis Suarez as evidence that "everybody has got their price, everybody has got their value," we immediately witnessed the man management that his ex-players talk about.
Pulis pinpointed Berahino's talents in a way that few at Albion have done for a while. He sought to use the public arena to draw the player back into the soul of the club, whilst making no pretence about the need for discipline – more discipline – in his football life.
"The thing I noticed about him is that he's got wonderful balance and if you look at the top players, they have that – they can shift their feet very quickly and adjust when the ball comes to them, that's a natural gift he's got," Pulis said. Strengths to build a team around, then? "Oh yeah."
The Berahino camp's attempts to crank up contract demands at a time when his form has fluctuated and he has been charged with drink-driving, has left Albion chairman Jeremy Peace understandably unwilling to talk about a new deal. Key to Pulis's chances of success will be his relationship with Peace, who appointed him on a two-and-a-half-year deal. With up to £15m to spend, he will want the freedom to operate in the market denied by Peace to his predecessors.
Those who have worked with Pulis believe his ability to work his inheritance, more than money and autonomy, will see him continue his tradition of always avoiding relegation. Albion's run-in is dreadfully tough: Liverpool and Manchester United before Chelsea, then, on the last day, Arsenal – another team he analysed to death and often embarrassed.
Reuse content