Cardiff, Fulham, Norwich, Sunderland, Aston Villa, West Brom, West Ham and Hull are the teams that remain in the mix for relegation from the Premier League this season.
For Hull and the two teams with West in their name, relegation is highly unlikely, but for some of the others, heading south is a very real possibility.
Here, we take a team-by-team look at the remaining games, work out how each side could survive and when certain clubs could be relegated...
CARDIFF - 30 points
Remaining games: v Newcastle (A) Sat 3 May, v Chelsea (H) Sun 11 May
Bottom of the league and the likeliest team to go down. A win against the Magpies would take them out of the relegation zone if other results went their way, but with every team above them, it seems unlikely they will. Chelsea, who will likely be in contention for the title, is a nightmare fixture on the final day of the season.
Should they lose at the weekend and either Norwich or Sunderland pick up a point, with such an inferior goal difference, Cardiff will be relegated in all but name.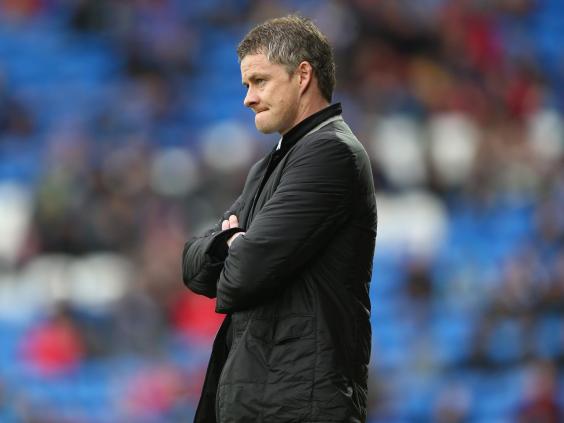 FULHAM - 31 points
Remaining games: v Stoke (A) Sat 3 May, v Crystal Palace (H) Sun 11 May
Failure to hold onto a two goal lead against Hull last weekend looks to have ended the Cottagers' battle against the drop. The one saving grace is two winnable remaining games against teams with nothing left to play for. A dreadful goal difference means Felix Magath's side can't afford to finish the season level on points with any of their fellow contenders.
Wins for either Sunderland or Norwich this weekend would mean Fulham needed to win at Stoke to have any chance of avoiding the drop.
NORWICH - 32 points
Remaining games: v Chelsea (A) Sun 4 May, v Arsenal (H) Sun 11 May
An incredibly hard run-in led to Norwich slipping into the relegation zone and with more tough games to come, few are giving them any hope of escaping it. Currently level on points with Sunderland in 17th, but with a severely worse goal difference.
Whatever happens they need points, but there might be some hope. Chelsea will play them off the back of a Champions League semi-final with Atletico Madrid while Arsenal might have one eye on the FA Cup final, particularly if they've already secured fourth place by the time this game comes around. Norwich will have no chance of escaping the drop if they lose this weekend and Sunderland win.
SUNDERLAND - 32 points
Remaining games: v Manchester United (A) Sat 3 May, v West Brom (H) Wed 7 May, v Swansea (H) Sun 11 May
Having escaped the relegation zone with a 4-0 win over Cardiff, Sunderland have their fate in their own hands, and an extra game to play over the teams below them. Three points won't be easy to pick up at Old Trafford this weekend, but two home games against easier opponents follow.
Sunderland need two wins from their final three games to be certain of staying up (assuming Norwich don't score 12 more goals than them). In all likelihood, they won't need that many.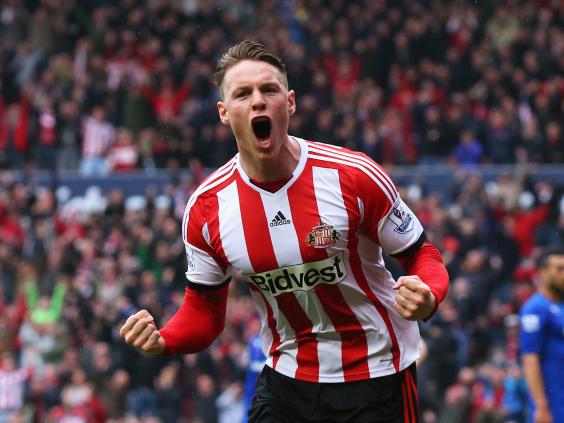 ASTON VILLA - 35 points
Remaining games: v Hull (H) Sat 3 May, v Manchester City (A) Wed 7 May, v Tottenham (A) Sun 11 May
Aston Villa are practically safe but might need another couple of points to be completely free. Two teams would need to get above them and with Norwich and Sunderland three behind, and with the latter having a much inferior goal difference, those two teams would need in excess of three points from their remaining games to do so. Fulham would have to win both their games to get above Aston Villa.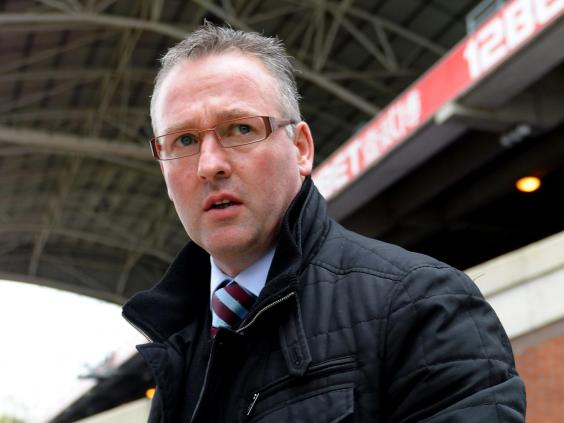 WEST BROM - 36 points / WEST HAM - 37 points / HULL - 37 points
Mathematically, any of these three teams could still go down but the likelihood of it happening is miniscule.
In West Brom's case, even if they lost all their remaining three matches, two of Fulham, Norwich and Sunderland would need to pick up six points from their remaining games to get above them, as well as Aston Villa claiming two points.
For West Ham and Hull the situation is even better with Fulham having no chance of catching them. That leaves just the last relegation place, meaning Norwich and Sunderland would need six points, Aston Villa would need three and West Brom a draw.
Reuse content