Celtic have been asked to offer an apology and a refund after organisers of the friendly against Tottenham branded it 'disrespectful'.
With the Bhoys 4-1 down against Legia Warsaw after the first leg of the Champions League qualifier, Celtic boss Ronny Delia opted to stay in Glasgow with his first team to prepare for that game.
Instead, young players were sent to Finland with Craig Gordon, Efe Ambrose, Amido Balde and Teemu Pukki the only first-team players to play in the 6-1 thrashing at the hands of Spurs.
The club defended the move saying Delia had inherited the game from previous boss Neil Lennon.
However, Leino Lonsu of Estonian promoters FC Santos Invest said he felt "cheated" after providing flights, accommodation and tickets with the belief Celtic would field a strong side.
"We are very disappointed about the team Celtic brought over," he told the Daily Mail.
"It was disrespectful to the opponent, to Finnish football fans and to the organisers to field such a squad.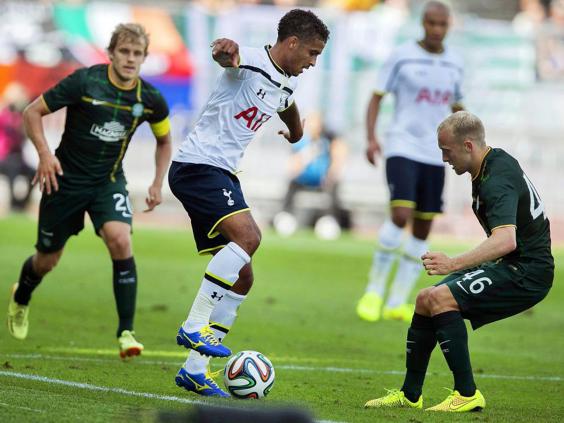 "You could tell when you saw the Celtic team that the match would end like this. So we are extremely disappointed.
"The head coach did not come either - and that was disrespectful towards us as well. We will be communicating our feelings to Celtic. Because their actions were so disrespectful we want a written apology from the club president and part of the fee refunded."
A Celtic spokesman defended the move on Sunday, saying: "Clearly the match was agreed in February by the club's previous management team and obviously circumstances can change.
"Despite us having to send a younger squad they got a fantastic reception from all the fans in Finland and we are very grateful for all the support we received."
Reuse content