Jose Mourinho has confirmed that both Cesc Fabregas and Nemanja Matic will play against Queens Park Rangers on Sunday, despite running the risk of missing crucial clashes with Manchester United and Arsenal.
Both midfielders have been booked nine times this season and one more yellow card at Loftus Road would see them given an automatic two-match ban.
Chelsea next face Manchester United and then Arsenal meaning the pair run the risk of missing the two biggest games Chelsea have left this season.
But speaking at his press conference, the Portuguese manager said there was no chance the pair would be left out of the game against their local rivals.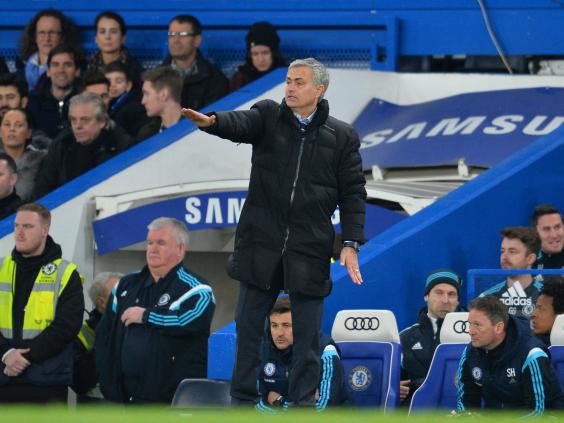 "We try not to get yellow cards during a match," he said. "We play football.
"If they have to make a foul for a yellow card, this foul they have to do it. The way we play, it's not easy for our players to be booked."
The rule is only applicable until this weekend's round of fixtures, both players will have their slate wiped clean after the game.
Mourinho also said that Diego Costa is the only injury he has to worry about at the moment after John Obi Mikel recovered from a knee problem. Fabregas will have to play with a protective mask after breaking his nose against Stoke City last week.
The Chelsea manager says his team are only focused on the football as his takes charge of a game at Loftus Road for the first time.
There is also the unpleasant history between the teams resulting from the Anton Ferdinand affair which saw Chelsea captain John Terry banned for four matches and fined £220,000 by the Football Association for 'using abusive language related to colour'.
Terry is poised to return to Loftus Road for the second time since the incident in October 2011 which resulted in a trial and his subsequent acquittal before the FA imposed sanction.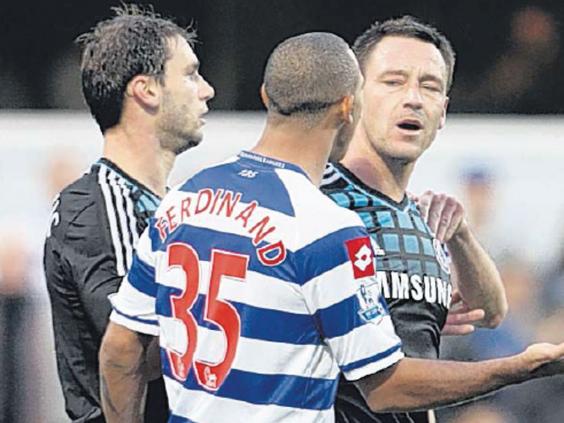 The Blues skipper was stripped of the England captaincy amid the fall-out, and subsequently announced his retirement from international football.
On Sunday, he will avoid facing Anton Ferdinand's brother Rio, who branded him an 'idiot' over the affair, as the former Manchester United defender is out injured.
Mourinho played down the relevance of the incident, saying: "I don't think so. I think it's just a football match.
"Obviously a very important match for both teams. We know that, we know they want to win. Nobody is expecting an easy match."
Asked if he anticipates a hostile reception, Mourinho added: "That's what people tell me. I never played there, I don't know.
"We go to play, we go to win, the people in the stands can play a role, but they cannot score goals. The referee and the assistant referees are there, so I'm not worried."
Additional reporting from PA
More follows
Reuse content