Antonio Conte has offered Michy Batshuayi hope for his Chelsea future, stating that the out-of-favour Belgian striker can force his way into the starting XI "if he shows me he deserves to play".
The 23-year-old has not started a single league game for the leaders this season after his £33.2m move from Marseille in the summer, despite making 16 substitute appearances, and has understandably been perturbed at a lack of opportunities.
Neither Batshuayi nor the club have yet come to any conclusions on what the next step should be as regards his future. The striker naturally wants games, but is unsure whether he would it would be best to go on loan, and there is a similar debate still to be settled on from the club's perspective.
It is understood no decision has yet been made on his future, amid interest from West Ham United, who happen to host Chelsea in the league on Monday.
Those close to the first team however say that one big reason that Batshuayi has struggled for playing time is not that Conte has written him off as an option, but that he isn't yet following team instructions to the level of intensity that the Italian would like. It is also felt that he needs to develop, both in terms of that kind of maturity, and physically.
That tallies with what the manager said on Friday.
"When you ask about my players, I like to repeat that the present is the most important thing," Conte said. "To work very hard in the present, and live in the present.
"At the end of the season we'll look at the situation of every single player. Now he's working very well for us. He must continue to work and anything can happen. If he shows me he deserves to play, I'm ready to put him in the starting XI. If that doesn't happen, I'll continue this way."
Conte meanwhile admitted that Eden Hazard had got a kick in training, but that it is not serious enough to keep him out of Monday's match, meaning Chelsea have no injury worries.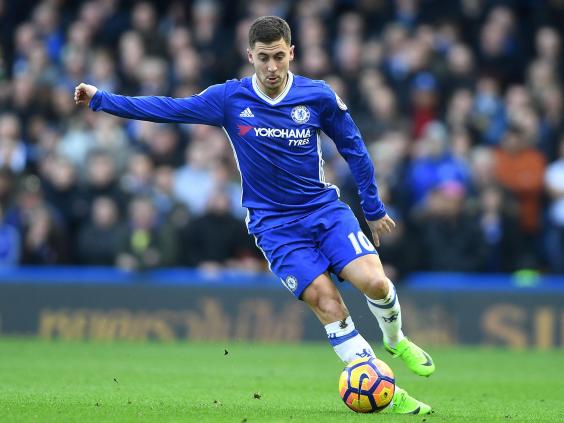 "Nothing important. Apart from a little problem for Eden, for Hazard. He got kicked. But nothing serious. The rest of the team are in good fitness and working very well. The kick was in training, when we started on Wednesday. He got kicked.
"I don't remember [who]… Nothing at all serious."