The latest round of Premier League fixtures are the first since the close of the transfer window, meaning that while squads have swelled, managers must now narrow their focus to pick their best starting XIs.
Many new players are in line to make their debut this weekend - but who should come straight in and which players have done enough in the opening few games to warrant a run in the first team?
Chelsea manager Jose Mourinho has more options than ever at his disposal following another summer of investment at Stamford Bridge. Spanish duo Diego Costa and Cesc Fabregas have arrived, whilst Felipe Luis is eager for a place at the back and Didier Drogba is keen for a final flourish.
Video: Football preview
This weekend, Chelsea take on Swansea at Stamford Bridge in which Mourinho's vision for the team will perhaps become a little clearer.
In the meantime, we've asked The Independent's writers and editors to pick their Chelsea starting XI. Any current injury problems were ignored, meaning the teams below are the best possible starting XIs available to Mourinho according to our experts.
Glenn Moore - Football Editor
(4-1-4-1)
Courtois;
Azpilicueta, Cahill, Terry, Filipe Luis;
Matic;
Willian, Fabregas, Oscar, Hazard;
Costa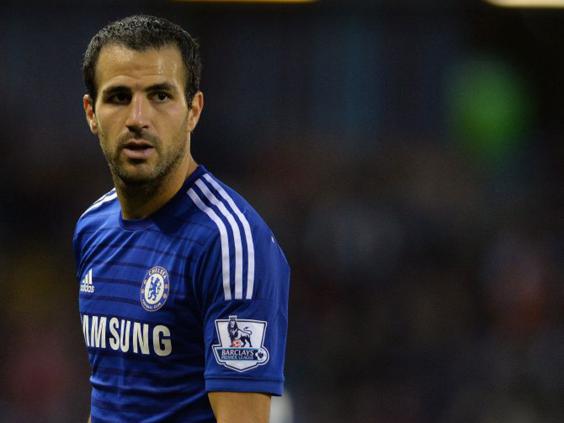 Ian Herbert - Football correspondent
(4-2-3-1)
Courtois;
Azpilicueta, Cahill, Terry, Luis;
Matic, Fabregas;
Schurrle, Oscar, Hazard;
Costa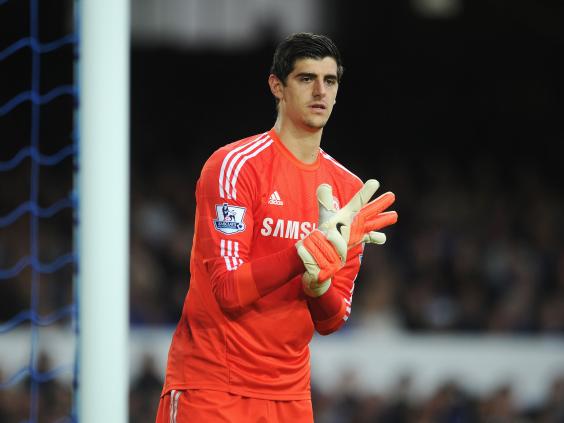 Jack Pitt-Brooke - Football writer
(4-2-3-1)
Courtois;
Azpilicueta, Terry, Cahill, Filipe Luis;
Matic, Fabregas;
Schurrle, Oscar, Hazard;
Costa
Chelsea - the latest match pictures
Chelsea - the latest match pictures
1/157 Arsenal 0 Chelsea 0

Jose Mourinho watches on as Chelsea edged closer to the title.

Getty

2/157 Arsenal 0 Chelsea 0

Cesc Fabregas, returning to Arsenal, was booked for a dive.

Getty

3/157 Arsenal 0 Chelsea 0

Oscar was victim of an unsavoury challenge with David Ospina.

GETTY IMAGES

4/157 Arsenal 0 Chelsea 0

John Terry (left) and Gary Cahill celebrate after the draw at Arsenal which put Chelsea one step closer to the Premier League title

GETTY IMAGES

5/157 Chelsea 2 PSG 2

Zlatan Ibrahimovic immediately after challenging Oscar, a tackle that saw him sent off

GETTY IMAGES

6/157 Chelsea 2 PSG 2

Oscar lies on the turf after the tackle

GETTY IMAGES

7/157 Chelsea 2 PSG 2

Zlatan Ibrahimovic goes off after being shown a red card

GETTY IMAGES

8/157 Chelsea 2 PSG 2

Diego Costa goes down in the box, but penalty appeals were waved away

GETTY IMAGES

9/157 Chelsea 2 PSG 2

Edinson Cavani round Courtois

GETTY IMAGES

10/157 Chelsea 2 PSG 2

Cavani hit the post

GETTY IMAGES

11/157 Chelsea 2 PSG 2

David Luiz makes the score 1-1

GETTY IMAGES

12/157 Chelsea 2 PSG 2

David Luiz celebrates after making the score 1-1

GETTY IMAGES

13/157 Chelsea 2 PSG 2

Eden Hazard celebrates after scoring from the spot in extra-time to put Chelsea back in the lead

GETTY IMAGES

14/157 Chelsea 2 PSG 2

Thiago Silva celebrates PSG's crucial equaliser which saw the French team advance on away goals

GETTY IMAGES

15/157 West Ham 0 Chelsea 1

Eden Hazard puts Chelsea ahead

GETTY IMAGES

16/157 West Ham 0 Chelsea 1

Eden Hazard celebrates his goal

GETTY IMAGES

17/157 West Ham 0 Chelsea 1

Kurt Zouma tries to make a challenge

GETTY IMAGES

18/157 West Ham 0 Chelsea 1

Cesc Fabregas in action during the tight contest

GETTY IMAGES

19/157 PSG 1 Chelsea 1

Edinson Cavani celebrates the equaliser

GETTY IMAGES

20/157 PSG 1 Chelsea 1

Branislav Ivanovic heads in the opening goal

GETTY IMAGES

21/157 Chelsea 1 Everton 0

Branislav Ivanovic grapples with James McCarthy

Reuters

22/157 Chelsea 1 Everton 0

Chelsea players celebrate after Willian's late winner.

Getty Images

23/157 Chelsea 1 Everton 0

Willian struck in the final minute of normal time to secure the win for Chelsea.

Getty Images

24/157 Aston Villa 1 Chelsea 2

Branislav Ivanovic celebrates scoring the match-winner for Chelsea.

Getty Images

25/157 Aston Vila 1 Chelsea 2

Jores Okore levels for the home side.

Getty Images

26/157 Aston Villa 1 Chelsea 2

Eden Hazard put Chelsea ahead inside the first 10 minutes.

Getty Images

27/157 Manchester City 1 Chelsea 1

David Silva celebrates with Sergio Aguero after equalising against Chelsea

Getty Images

28/157 Manchester City 1 Chelsea 1

A Chelsea fans holds a sign aimed at Frank Lampard before the game against Manchester City

Getty Images

29/157 Manchester City 1 Chelsea 1

Loic Remy puts Chelsea ahead.

30/157 Chelsea 1 Liverpool 0

Chelsea celebrate the goal that takes them to the League Cup Final.

Getty Images

31/157 Chelsea 1 Liverpool 0

Branislav Ivanovic heads in the winning goal in extra-time during the Capital One Cup semi-final second leg.

Getty Images

32/157 Chelsea 2 Bradford City 4

Gary Cahill opened the scoring with a header from a corner.

Getty Images

33/157 Chelsea 2 Bradford City 4

Chelsea seemed to be cruising when Ramires put them into a 2-0 lead.

Getty Images

34/157 Chelsea 2 Bradford City 4

Jon Stead set Bradford on the comeback trail with a goal just before half-time.

Getty Images

35/157 Chelsea 2 Bradford City 4

Former Chelsea player Filipe Morais stuns the crowd by equalising.

Getty Images

36/157 Chelsea 2 Bradford City 4

Andrew Halliday (unseen) is mobbed after putting the Bantams into a shock lead.

Getty Images

37/157 Chelsea 2 Bradford City 4

Bradford plays go ballistic after a late goal from Mark Yeates sealed the win.

Getty Images

38/157 Swansea City 0 Chelsea 5

Oscar opened the scoring after just 49 seconds, firing past Lukasz Fabianski

Getty Images

39/157 Swansea City 0 Chelsea 5

Swansea players react after Diego Costa doubles the lead

Getty Images

40/157 Swansea City 0 Chelsea 5

Oscar scores his second, and Chelsea's second in 120 seconds, to make it 4-0 after just 36 minutes

Getty Images

41/157 Swansea City 0 Chelsea 5

Jose Mourinho finds something to complain about despite his team being 4-0 up

Getty Images

42/157 Swansea City 0 Chelsea 5

Costa and Ashley Williams have a disagreement

Getty Images

43/157 Swansea City 0 Chelsea 5

Andre Schurrle put the icing on the cake with a late goal

Getty Images

44/157 Chelsea 2 Newcastle 0

Remy Cabella goes close as Newcastle dominated in the first half

Getty Images

45/157 Chelsea 2 Newcastle 0

Petr Cech started in place of Thibaut Courtois and was fantastic for the Blues

Getty Images

46/157 Chelsea 2 Newcastle 0

Jose Mourinho was furious with his team's performance in the opening stages

Getty Images

47/157 Chelsea 2 Newcastle 0

Willian's quick thinking allowed Oscar to tap in the opener at the far post

Getty Images

48/157 Chelsea 2 Newcastle 0

Oscar is mobbed by Chelsea players after scoring the opening goal

Getty Images

49/157 Chelsea 2 Newcastle 0

Chelsea players surround the referee believing they should have had a penalty

Getty Images

50/157 Chelsea 3 Watford 0

Kurt Zouma of Chelsea (5) celebrates with Gary Cahill (24) as he scores their third goal

Getty Images

51/157 Chelsea 3 Watford 0

Willian of Chelsea (L) celebrates with Ramires (R) as he scores their first goal

Getty Images

52/157 Tottenham 5 Chelsea 3

Diego Costa got Chelsea off to a great start when he opened the scoring after 18 minutes

GETTY IMAGES

53/157 Tottenham 5 Chelsea 3

However, Harry Kane scored an equaliser

GETTY IMAGES

54/157 Tottenham 5 Chelsea 3

With Danny Rose and then Andros Townsend from the penalty spot scoring before half-time to put Spurs in control

GETTY IMAGES

55/157 Tottenham 5 Chelsea 3

Townsend scores on half-time, before Kane scored Tottenham's fourth after the break

GETTY IMAGES

56/157 Tottenham 5 Chelsea 3

Eden Hazard got one back for Chelsea before Chadli hit the fifth for Spurs

GETTY IMAGES

57/157 Tottenham 5 Chelsea 3

John Terry scored a late consolation

GETTY IMAGES

58/157 Southampton 1 Chelsea 1

Eden Hazard celebrates the equaliser

GETTY IMAGES

59/157 Southampton 1 Chelsea 1

Mane opens the scoring for Southampton

GETTY IMAGES

60/157 Chelsea 2 West Ham United 0

Andy Carroll shields the ball away from Cesc Fabregas

Getty Images

61/157 Chelsea 2 West Ham United 0

Oscar attempts to turn inside of West Ham left-back Richard Cresswell

Getty Images

62/157 Chelsea 2 West Ham United 0

Willian drives at the West Ham defence

Getty Images

63/157 Chelsea 2 West Ham United 0

John Terry pokes home to open the scoring for the second game in a row

Getty Images

64/157 Chelsea 2 West Ham United 0

Branislav Ivanovic and Andy Carroll clash after the Chelsea defender dived for a penalty

Getty Images

65/157 Chelsea 2 West Ham United 0

Diego Costa struck for his 13th goal of the season

Getty Images

66/157 Chelsea 0 Stoke 2

Chelsea captain John Terry powers home a header to put Chelsea into the lead after just two minutes

67/157 Chelsea 0 Stoke 2

Chelsea team-mates rush to celebrate with the captain

68/157

Nemanja Matic holds off Geoff Cameron

Getty Images

69/157 Chelsea 0 Stoke 2

Cesc Fabregas celebrates after putting the result beyond any doubt

Getty Images

70/157 Derby 1 Chelsea 3

Eden Hazard fires Chelsea into a 23rd minute lead

Getty Images

71/157 Derby 1 Chelsea 3

Medical staff treat the defender, who was carried off on a stretcher but had some minor dizziness

Getty Images

72/157 Derby 1 Chelsea 3

Filipe Luis lets fly with a free-kick from 30 yards to score his first goal for Chelsea

Rex Features

73/157 Derby 1 Chelsea 3

Craig Bryson gave Derby hope with a goal with 20 minutes still on the clock

Getty Images

74/157 Derby 1 Chelsea 3

Derby's Jake Buxton (No 5) is sent off for fouling Loïc Rémy just six minutes after the goal

PA

75/157 Derby 1 Chelsea 3

Andre Schurrle settled the tie with eight minutes left

Getty Images

76/157 Chelsea 2 Hull City 0

Eden Hazard rises to head Chelsea into an early lead, heading in a FIlipe Luis cross

Getty Images

77/157 Chelsea 2 Hull City 0

Hull City players were furious that Gary Cahill was only shown a yellow card for a high tackle on Sone Aluko

Getty Images

78/157 Chelsea 2 Hull City 0

Diego Costa was booked for diving on the edge of the box

Getty Images

79/157 Chelsea 2 Hull City 0

Tom Huddlestone was shown a straight red card for stamping on Filipe Luis

Getty Images

80/157 Chelsea 2 Hull City 0

Diego Costa scored his first goal since 22 November to make it 2-0 to Chelsea

Getty Images

81/157 Chelsea 2 Hull City 0

The Blues keep their three-point lead at the top of the Premier League

Getty Images

82/157 Chelsea 3 Sporting 1

Andre Schurrle celebrates scoring Chelsea's second

GETTY IMAGES

83/157 Chelsea 3 Sporting 1

Cesc Fabregas converts from the penalty spot to open the scoring

GETTY IMAGES

84/157 Chelsea 2 West Brom 0

Diego Costa opens the scoring, his 11th goal in the Premier League in just his 10th match

Getty Images

85/157 Chelsea 2 West Brom 0

Chelsea players crowd round the Spanish striker, who received a standing ovation from the home fans when he was later taken off

Getty Images

86/157 Chelsea 2 West Brom 0

Claudio Yacob was sent off for a two-footed tackle on Costa - he won the ball but it was dangerous

Getty Images

87/157 Chelsea 2 West Brom 0

Branislav Ivanovic holds off Stephane Sessegnon during the first-half

Getty Images

88/157 Chelsea 2 West Brom 0

Eden Hazard fires in the second after the Baggies were caught sleeping from a short corner

Getty Images

89/157 Chelsea 2 West Brom 0

Chelsea boss Jose Mourinho watches the action unfold at Stamford Bridge

Getty Images

90/157 Liverpool 1 Chelsea 2

Emre Can's deflected shot puts Liverpool into the lead at Anfield

Getty Images

91/157 Liverpool 1 Chelsea 2

Chelsea skipper John Terry heads a cross away from danger

AFP/Getty Images

92/157 Liverpool 1 Chelsea 2

Gary Cahill equalises with the help of goal-line technology

Getty Images

93/157 Liverpool 1 Chelsea 2

Mario Balotelli endured another frustrating afternoon at Anfield

Getty Images

94/157 Liverpool 1 Chelsea 2

Branislav Ivanovic clears away from Raheem Sterling

PA

95/157 Liverpool 1 Chelsea 2

Diego Costa celebrates after firing in the winner, his 10th goal of the season

AP

96/157 Maribor 1 Chelsea 1

Petr Cech could do nothing about Ibraimi's stunning strike that put Maribor ahead

AP

97/157 Maribor 1 Chelsea 1

Chelsea celebrate Nemanja Matic's equaliser

EPA

98/157 Maribor 1 Chelsea 1

Cesc Fabregas in action during the Champions League tie

EPA

99/157 Maribor 1 Chelsea 1

Eden Hazard saw his penalty saved late in the game

Getty Images

100/157 Chelsea 2 QPR 1

Gary Cahill attempts to head in a Chelsea corner

Getty Images

101/157 Chelsea 2 QPR 1

Oscar opened the scoring with a brilliant shot, Cesc Fabregas providing the assist

Getty Images

102/157 Chelsea 2 QPR 1

Oscar curled the ball with the outside of his foot into the far corner

Getty Images

103/157 Chelsea 2 QPR 1

QPR striker Charlie Austin scored a cheeky back-heel to draw Rangers level with their local rivals

Getty Images

104/157 Chelsea 2 QPR 1

Chelsea manager Jose Mourinho is not impressed after seeing his team pegged back by the side at the bottom of the table

Getty Images

105/157 Chelsea 2 QPR 1

Chelsea players mob Eden Hazard after he first won and then converted the penalty that turned out to be the winning goal

Getty Images

106/157 Manchester United 1 Chelsea 1

Robin van Persie celebrates his late goal

GETTY IMAGES

107/157 Manchester United 1 Chelsea 1

Robin van Persie scores the equalising goal in the final minute

GETTY IMAGES

108/157 Manchester United 1 Chelsea 1

Referee Phil Dowd shows a red card to Chelsea's Branislav Ivanovic

GETTY IMAGES

109/157 Manchester United 1 Chelsea 1

Didier Drogba celebrates his goal

GETTY IMAGES

110/157 Manchester United 1 Chelsea 1

Didier Drogba heads in to give Chelsea the lead

GETTY IMAGES

111/157 Manchester United 1 Chelsea 1

Thibaut Courtois saves an effort from Robin van Persie

GETTY IMAGES

112/157 Manchester United 1 Chelsea 1

Didier Drogba shields the ball under pressure from United players

GETTY IMAGES

113/157 Manchester United 1 Chelsea 1

The players make their way out onto the pitch at Old Trafford

GETTY IMAGES

114/157 Crystal Palace 0 Chelsea 2

Cesc Fabregas puts Chelsea two up

GETTY IMAGES

115/157 Crystal Palace 0 Chelsea 2

Damien Delaney is shown a red card

GETTY IMAGES

116/157 Crystal Palace 0 Chelsea 2

Cesar Azpilicueta is sent off the Blues

GETTY IMAGES

117/157 Crystal Palace 0 Chelsea 2

Oscar curls in a free-kick to open the scoring

GETTY IMAGES

118/157 Sporting Lisbon 0 Chelsea 1

Nemanja Matic scored the only goal of the game in this Champions League meeting

Getty Images

119/157 Sporting Lisbon 0 Chelsea 1

Branislav Ivanovic in action during the Group G clash

Getty Images

120/157 Sporting Lisbon 0 Chelsea 1

Gary Cahill ensures the wall is in place during the victory

Getty Images

121/157 Sporting Lisbon 0 Chelsea 1

John Terry applauds the travelling Chelsea fans

Getty Images

122/157 Chelsea 3 Aston Villa 0

Willian tapped in from just a yard out to make sure of the three points for the Blues

Getty Images

123/157 Chelsea 3 Aston Villa 0

Diego Costa powered a header past Brad Guzan to score an eighth Premier League goal in only six matches this season

Getty Images

124/157 Chelsea 3 Aston Villa 0

Fabian Delph moves out of the clutches of Chelsea forward Eden Hazard

Getty Images

125/157 Chelsea 3 Aston Villa 0

Jose Mourinho celebrated his 250th match as Chelsea manager with another victory

Getty Images

126/157 Chelsea 3 Aston Villa 0

Restored back into the starting line-up, Brazilian Oscar slotted home to give the Blues the lead

AFP/Getty Images

127/157 Chelsea 2 Bolton 1

Zouma celebrates scoring for Chelsea in this Capital One Cup victory

Getty Images

128/157 Chelsea 2 Bolton 1

Oscar, left, celebrates his goal with John Obi Mikel on as Chelsea were made to fight all the way by Bolton to reach the fourth round

Getty

129/157 Manchester City 1 Chelsea 1

Schurrle celebrates for Chelsea after opening the scoring

130/157 Manchester City 1 Chelsea 1

On as a substitute, Frank Lampard scored against his former side

GETTY IMAGES

131/157 Manchester City 1 Chelsea 1

Frank Lampard applauds the travelling Chelsea fans after the match

Getty Images

132/157 Manchester City 1 Chelsea 1

John Terry and Frank Lampard after 90 minutes

Getty Images

133/157 Chelsea 1 Schalke 1

Klaas Jan Huntelaar equalises for Schalke

GETTY IMAGES

134/157 Chelsea 1 Schalke 1

Cesc Fabregas celebrates his first Chelsea goal

135/157 Chelsea 1 Schalke 1

Jose Mourinho looks on from the touchline

Getty Images

136/157 Chelsea 4 Swansea City 2

We may have to get used to this sight. Diego Costa doubled the home side's lead after the break. It wasn't long before he added another to his tally...

Getty

137/157 Chelsea 4 Swansea City 2

Despite heavy pressure from an impressive Swansea City side, Diego Costa was on hand to pull the Blues back into it.

Getty

138/157 Chelsea 4 Swansea City 2

It was a calamitous start for the Premier League title favourites as John Terry bundled the ball into his own net.

Getty

139/157 Chelsea 4 Swansea City 2

The Stamford Bridge crowd joined the two sets of players in a moments applause to celebrate the life of former Blues Chelsea's club president Sir Richard Attenborough.

Getty

140/157 Everton 3 Chelsea 6

Diego Costa finishes off the scoring

GETTY IMAGES

141/157 Everton 3 Chelsea 6

Ramires scores Chelsea's fifth

GETTY IMAGES

142/157 Everton 3 Chelsea 6

Nemanja Matic celebrates his goal

GETTY IMAGES

143/157 Everton 3 Chelsea 6

Steven Naismith grabs a goal for the Toffees

GETTY IMAGES

144/157 Everton 3 Chelsea 6

Eden Hazard forces Seamus Coleman into an own goal

GETTY IMAGES

145/157 Everton 3 Chelsea 6

Kevin Mirallas celebrates after getting a goal back for the Toffees

GETTY IMAGES

146/157 Everton 3 Chelsea 6

Branislav Ivanovic celebrates after doubling the away side's lead

GETTY IMAGES

147/157 Everton 3 Chelsea 6

Diego Costa celebrates after opening the scoring

GETTY IMAGES

148/157 Chelsea 2-0 Leicester City

Liam Moore, Jeff Schlupp and Paul Konchesky can't hide their dismay as Eden Hazard's brilliant strike doubles Chelsea's lead and puts the game beyond them.

Getty Images

149/157 Chelsea 2-0 Leicester City

Diego Costa celebrates after finally breaking the deadlock after an hour of resistance by Leicester City. Tapping in from six yards, Kasper Schmeichel had no chance.

Getty Images

150/157 Chelsea 2-0 Leicester City

David Nugent misses from a one-on-one showdown with Thibaut Courtois in a chance which could (and probably should) have put Leicester City ahead.

Getty Images

151/157 Chelsea 2-0 Leicester City

Thibaut Courtois was again preferred in goal by Jose Mourinho as Petr Cech sat on the bench for the second game in a row.

Getty Images

152/157 Chelsea 2-0 Leicester City

Kasper Schmeichel, the Leicester City goalkeeper, was in fine form for the Foxes as the Blues struggled to break the deadlock.

Getty Images

153/157 Chelsea 2-0 Leicester City

Jose Mourinho cut a frustrated figure in the first half as Chelsea failed to get a single shot on target against a stern Leicester City defence.

154/157 Burnley 1 Chelsea 3

Scott Arfield showed wonderful technique to smash Burnley into a 13th-minute lead against Chelsea

Getty Images

155/157 Burnley 1 Chelsea 3

Thibaut Courtois was given the nod ahead of long-time Chelsea No 1 Petr Cech

Getty Images

156/157 Burnley 1 Chelsea 3

Diego Costa quickly brought the Blues level with his first competitive goal for his new club

Getty Images

157/157 Burnley 1 Chelsea 3

Andre Schurrle then put the Blues ahead

Getty Images
Tom Sheen - Digital journalist
(4-2-3-1)
Courtois;
Ivanovic, Cahill, Terry, Luis;
Fabregas, Matic;
Willian, Hazard, Schurrle;
Costa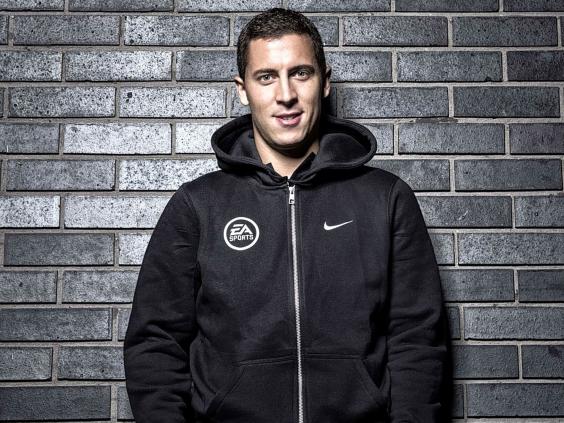 Matt Gatward - Sports Editor
(4-2-3-1)
Courtois;
Azpilicueta, Terry, Cahill, Luis;
Matic, Fabregas;
Hazard, Ramires, Schurrle;
Costa
Reuse content