Arsene Wenger has described Arsenal's crushing 6-0 defeat to Chelsea last season as "a very bad memory" that he will never forget for the rest of his life ahead of this weekend's London derby at Stamford Bridge.
Wenger takes his side to the Blues off the back of an impressive 4-1 win over Galatasaray in the Champions League, and despite an indifferent start to the Premier League season, the Gunner remains unbeaten.
However, they come up against a Chelsea side that is yet to experience anything other than victory in the league, and with the knowledge that Wenger has never got the better of Jose Mourinho, the North London side face a difficult task to pick up the win and reduce the six point gap that already stands between the two sides.
"We will never forget last year at Chelsea and we have an opportunity to put it right," Wenger said at his pre-match press conference. "We have a big hunger to put that right.
Chelsea v Arsenal: Will Arsene Wenger finally get his first victory over Jose Mourinho?
Chelsea v Arsenal: Will Arsene Wenger finally get his first victory over Jose Mourinho?
1/11 Arsenal 2 Chelsea 2 (Premier League, 12 Dec 2004)

Eidur Gudjohnsen scored just after the break to equalise after Thierry Henry had netted twice for the Premier League champions. John Terry was also on target for Chelsea. The draw maintained the Blues five-point lead over Arsenal

2/11 Chelsea 0 Arsenal 0 (Premier League, 20 April 2005)

Jose Mourinho's side were held at Stamford Bridge, but it was soon celebration time; they won their first league title in 50 years 10 days later at Bolton

3/11 Chelsea 2 Arsenal 1 (Community Shield, 7 Aug 2005)

Didier Drogba scored twice to begin his terrorising campaign against Arsenal. Cesc Fabregas later pulled one back for Arsenal

4/11 Chelsea 1 Arsenal 0 (Premier League, 21 Aug 2005)

That man Drogba scored against Arsenal again, giving Philippe Senderos an afternoon to forget

5/11 Arsenal 0 Chelsea 2 (Premier League, 18 Dec 2005)

Arjen Robben and Joe Cole scored as the Blues swept the Gunners aside at Highbury, leaving Arsene Wenger's side a mammoth 20 points off the top of the table

6/11 Chelsea 1 Arsenal 1 (Premier League, 10 Dec 2006)

Mathieu Flamini's 78th-minute strike looked to give Wenger his first victory over Mourinho...until Michael Essien smashed the ball in with six minutes remaining

7/11 Chelsea 2 Arsenal 1 (League Cup Final, 25 Feb 2007)

Theo Walcott's first goal for Arsenal sparked pandemonium in one half of the Millennium Stadium, but then the Gunners' old nemesis Drogba scored a double to secure the trophy for Chelsea. During a melee at the final whistle, John Obi Mikel was sent off for the Blues, while Kolo Toure and Emmanuel Adebayor were dismissed for Arsenal

8/11 Arsenal 1 Chelsea 1 (Premier League, 6 May 2007)

Arsenal holding Chelsea to draw at the Emirates Stadium only benefited one team - Manchester United, who were crowned Premier League champions for the first time since 2003. Gilberto Silva opened the scoring from the penalty spot after Khalid Boulahrouz was sent off for Chelsea, before Essien equalised against Arsenal again. Jose Mourinho implored Blues' supporters to keep their chin up (pictured) after the match after they lost their title after successive seasons as champions

9/11 Arsenal 0 Chelsea 2 (League Cup fourth round, 29 October 2013)

Six years after their last face-off, Mourinho and Wenger renewed their rivalry in the Capital One Cup. Despite home advantage, and a number of first team members starting the match compared to the Blues' impressive second-string, the Gunners succumbed to a two goal defeat thanks to a goal from Cesar Azpilicueta and the genius of Juan Mata

GETTY IMAGES

10/11 Arsenal 0 Chelsea 0 (Premier League, 23 December 2013)

The match ended a dour stalemate at the Emirates. Olivier Giroud missing the best chance of the game. Arsenal missed the chance to leapfrog to the top of the Premier League after the draw

11/11 Chelsea 6 Arsenal 0 (Premier League, 22 March 2014)

Wenger's 1,000th game in charge of the Gunners ended in this devastating defeat

Getty Images
"Last year's slow start exposed us to counter-attacks. It was a very bad memory but football is not made of history, it's about performance.
"The win [against Galatasaray] was good for the confidence of the team and we were very efficient.
Video: The Independent's look ahead to this weekend's Premier League action
"We want to go to Chelsea to win. The fact they are six points ahead makes that desire even bigger.
"We are both still unbeaten but I feel we have had a more difficult run than them. It's a vital game for us to stay in the race."
In Mourinho, Wenger comes up against one of his oldest adversaries left managing in the game after Sir Alex Ferguson called it a day in 2013. Mourinho got the better of Wenger in last season's drubbing – which just happened to be the Frenchman's 1,000th game in charge of the Gunners – while the played out a draw in the corresponding fixture at the Emirates.
Wenger admits that Mourinho has developed a real talent for building teams who can perform when it matters, but he insists that the match is about Chelsea vs Arsenal, not Mourinho vs Wenger.
"He has always had fantastic teams," Wenger added. "It's not a game between two managers, it's a game about clubs."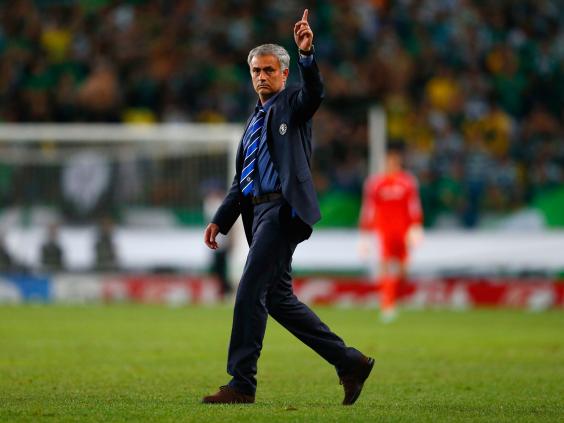 One of the key match-ups will not be strictly be on the pitch, but rather the prospect of Wenger facing the former Arsenal captain Cesc Fabregas, who joined Chelsea for £30m in the summer after leaving his hometown club Barcelona for a second time.
Wenger stressed that there is no ill-feeling between the Spaniard and himself in the slightest, and given that Fabregas' relationship with Arsenal stretches back to 2003 when he joined the club as a 16-year-old, he hopes that the away fans will give him a positive reception on Sunday afternoon.
"It was his decision," Wenger said on Fabregas' departure. "When he left we bought Ozil - we did not need to buy attacking players.
"Everyone respects Cesc here and I want him to get the reception he deserves on Sunday.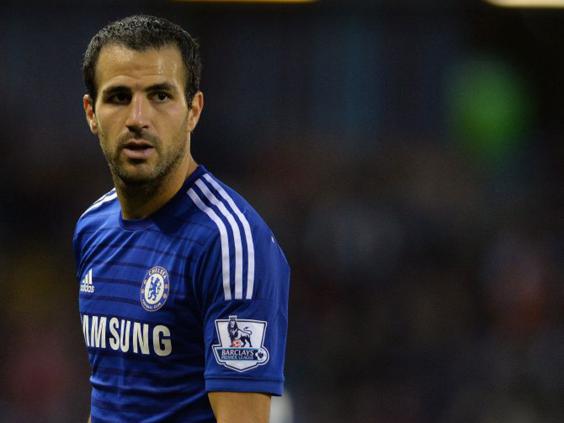 "Fabregas will have a great career because he's a great player. He knows Arsenal had a positive influence on his career. I have no animosity against Fabregas. He's a player I love but he made a decision and we have to accept that."
Despite reports that influential midfielder Aaron Ramsey could be out until December, Wenger revealed that the Welshman faces a shorter spell on the sidelines after picking up a hamstring injury in the 1-1 North London derby draw with Tottenham last weekend.
"I've been told he could be out for three to four weeks, so I count four," he revealed.
Reuse content