Arsenal may head into the match at Stamford Bridge already six points behind Barclays Premier League leaders Chelsea, but a draw would be seen by most as a good result for the Gunners.
But this is Arsene Wenger's Arsenal and away draws against rivals aren't something he looks for. In fact data provided by MatchStory shows that in the last five seasons, Arsenal have collected just six points from a possible sixty against the other teams that finished in the top five.
Arsene Wenger likes to attack and the top teams have worked out how to ruthlessly expose the Gunners.
With the 6-0 humiliation at Chelsea fresh in Arsenal minds one might expect Wenger to take a more pragmatic approach at Stamford Bridge on Sunday.
(Roll over the graph to see figures)
But the word coming from Arsenal players, and the man himself, seems to indicate that Arsenal will go to Stamford Brdge, perhaps naively, looking for all three points.
"We will never forget last year at Chelsea and we have an opportunity to put it right," Wenger said at his pre-match press conference. "We have a big hunger to put that right.
 "Last year's slow start exposed us to counter-attacks. It was a very bad memory but football is not made of history, it's about performance. We want to go to Chelsea to win. The fact they are six points ahead makes that desire even bigger.
"We are both still unbeaten but I feel we have had a more difficult run than them. It's a vital game for us to stay in the race."
Alex Oxlade-Chamberlain mirrored his manager's remarks saying he 'believed' in the ability of his team-mates to beat their London neigbours.
"We do understand what happened there last season," said Oxlade-Chamberlain. "Maybe we have got a point to prove there, we know this year we have got to step up in the big games and get some results in them this year.
"We're really looking forward to that game. We definitely give Chelsea the respect they deserve but, at the same time, I have belief in my team-mates and we do in ourselves to be able to go to a place like Chelsea and set the tempo and hopefully take control of the game. There will be times in the game I'm sure when they have a spell, because they are a top team.
"It's two good sides. They are going to have their time, we are going to have ours, we just have to make sure that when we do have our chances we make them count."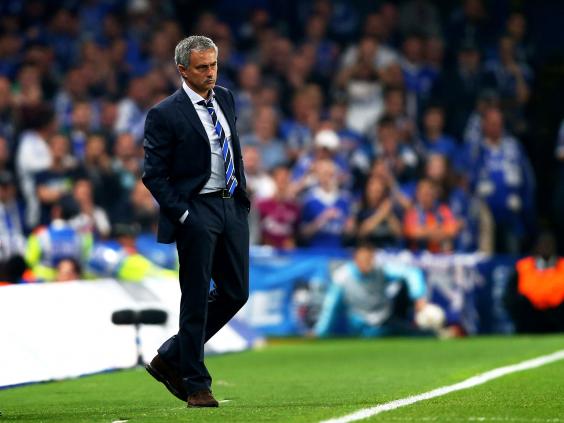 But it's not quite as simple as that. Jose Mourinho has proved over the years that he is a master in the counter-attack who knows how to beat Wenger – famously the Portuguese has not lost in eleven matches to Arsenal in all competitions.
Wenger's record against Manchester United, Chelsea, Liverpool, Manchester City and Tottenham since 2004-05 is embarrassing.
In those 10 Premier League seasons, plus the games against Manchester City and Spurs this year, Wenger has won just 35 of 102 matches, picking up a measly four wins in 20 against Manchester United and four against Chelsea.
In fact, the record is bolstered by the relative weakness of Manchester City before the arrival of Sheik Al-Mubarak in 2008; since then Arsenal have won just three of their 13 matches against City but lost just once to them between 2004-08.
But it is Arsenal's away form that is truly horrifying. With 16 defeats out of 20 in the last five years against the other five teams that eventually made up the top six.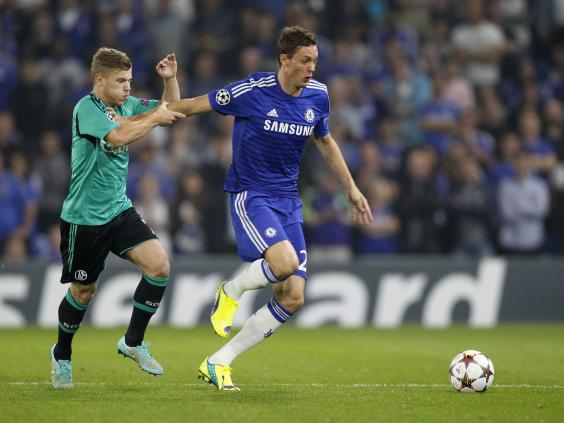 Wenger likes to attack, but he is costing himself valuable points every season by a gung-ho attitude at Old Trafford, Stamford Bridge, the Etihad and other grounds.
The problem is the make-up of Arsenal's squad. Chelsea and Manchester City, and previously Manchester United, combined their talents with physical dominance and mental strength.
There are still question marks over the mental make-up of this squad - despite the FA Cup win they again collapsed in the Premier League and Champions League - and the Gunners remain a physically weak team.
Where Chelsea have Nemanja Matic, John Terry, Branislav Ivanovic and Gary Cahill, Arsenal will (likely) have Matieu Flamini, Calum Chambers, Laurent Koscielny and Per Mertesacker. None of that quartet physically dominate in the manner their Chelsea counterparts do; while Mertesacker is tall and Koscienly is fast, neither are have the kind of imposing game that is the hallmark of Terry and Ivanovic.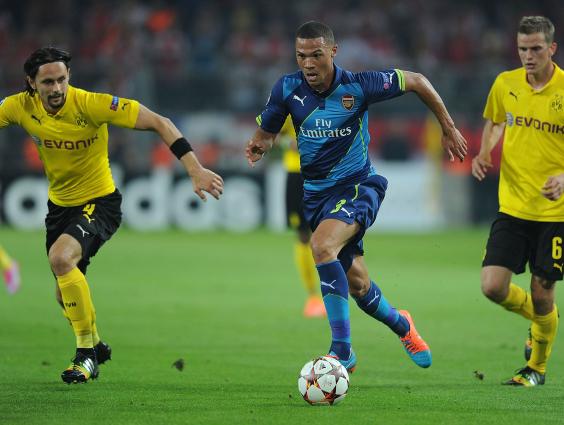 Matic should dominate whatever midfield trio Wenger decides to use, while Cesc Fabregas has a nasty streak in his composed, elegant play. Arsenal do have added athleticism with Danny Welbeck and he could cause problems for Terry and Cahill, but expect Mourinho to play on the counter-attack with Oscar perhaps dropping to the bench.
The full-backs pushing high up the pitch and leaving Arsenal susceptible to the break has been a long-standing problem, while their lack of a top-class holding midfielder has often led to their downfall against the very best.
Arsenal have to get a positive result but Wenger must change an 18-year philosophy of attacking football.