Chelsea manager Jose Mourinho played down his rivalry with Arsenal manager Arsene Wenger saying he has "never played him one-on-one, not even beach soccer", but then refused to apologise for calling the Frenchman a "specialist in failure".
The Portuguese manager is hoping to extend 11-match undefeated run against the Frenchman at Stamford Bridge on Sunday and, in a much more low-key press conference than the one in March, conceded that Arsenal would be a "difficult opponent".
"The 6-0 is once every 50 years," said Mourinho. "Me against Arsene Wenger? I never had the pleasure to play one-on-one against him, not even beach soccer. It's Chelsea and Arsenal and even that doesn't play a part.
"What happens in the past, is the past. It's a difficult match against a good team."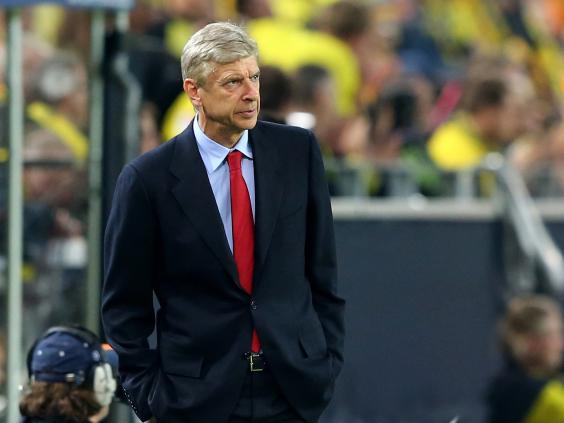 Mourinho also said he was expecting to win the match: "I expect a difficult match, it doesn't matter their approach or what they try to do.
"They will always be a difficult opponent. But I always expect (to win) every game, every opponent. Nothing changes that."
Ahead of 6-0 victory in March, Wenger's 1,000th in charge of Arsenal, Mourinho famously quipped that his rival was a "specialist in failure" as Arsenal were enduring a nine-year wait for a trophy that eventually ended with an FA Cup win in May.
On the comment he said: "I didn't get an apology so I don't apologise. My feeling is to get over it, forget it and to move forward without thinking about what happened, you don't need to apologise. "I don't need to get an apology, I don't need to apologise. Football people, intelligent people we don't need that. Finish, move and let's go for another match with a big responsibility for both of us because we manage two big clubs in London and have responsibility to have a good football match for millions of fans that both clubs have and the League has. So no problems.
Wenger had sparked the comments by stating that Mourinho was "afraid to fail" after spending much of the season announcing he could not win the title and that his team were the "little horse" in the title race.
Mourinho did have a veiled dig at Mourinho's longevity at Arsenal, he celebrated his 18th anniversary at the club earlier this week, perhaps hinting that the club's philosophy had as much to do with it as his ability.
"It's an amazing achievement. Congratulations to him and also the club. It is not only possible because of the manager's quality, but also the club philosophy."
Sunday's match sees former Arsenal captain Cesc Fabregas play for the first time against his old team since leaving for Barcelona. Mourinho said he hoped the Spaniard got a good reception from Arsenal fans and if away fans boo him the home fans should drown them out.
"Fabregas was, I don't say born, almost made at Arsenal," added Mourinho. "If Chelsea fans want, the reaction from the Arsenal fans, nobody listens. It depends on Chelsea fans. But if 40,000 Blues fans want, nobody listens to 3,000 red fans. For me that's an important point.
"It [Fabregas' reception from Arsenal fans] depends also on the club culture. As you can see Chelsea fans with Frank Lampard [against Manchester City last month] and maybe we'll see Chelsea fans with Ashley Cole if he comes back with Roma.
"Fabregas was not born, but was almost made at Arsenal and I think the feeling should be good between him and the fans."
Earlier on Friday Wenger said that Fabregas wanted to return to Arsenal before his move to Chelsea but Wenger did not want to buy the Spaniard.
Mourinho said: "Cesc is a Chelsea player and he's been phenomenal for us in every game, no exception. I couldn't be happier.
"I don't know and don't care [if he wanted to join Arsenal]. He's now our player."
Reuse content