Jose Mourinho has confirmed that Chelsea striker Diego Costa will start in Sunday's match against Arsenal.
The Spanish striker, who started against Sporting Lisbon in the Champions League on Wednesday and has scored eight goals already this season, has lingering hamstring injuries, with Mourinho previously declaring he is unable to play more than one game in a week.
But with the news that Spain have opted to call the £32m striker into the national squad, Mourinho is hoping Costa does not return with further injury troubles.
"My reaction to news he's in the squad is no reaction because it's something I imagined. It's not a surprise," said Mourinho at a press conference.
"I think three matches in a week is too much but he's going to do that. Why? Because I'm not going to save him to be in perfect condition for the national team.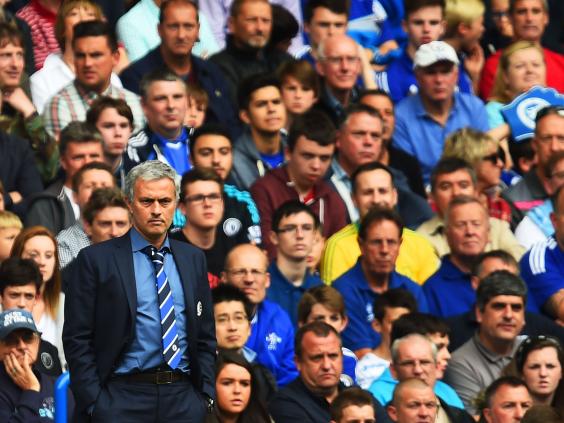 "If he has a problem playing against Arsenal it is a problem playing for Chelsea. We had three very important matches this week. We needed the victory in the Champions League. Arsenal is also important. So he plays.
"He had four days in between. He will be in OK condition to play against Arsenal. What happens in the following 15 days is not to do with me. I will pay the consequences of that as all clubs will after the international period." Mourinho also confirmed that Didier Drogba and Ramires are still not fit for selection, while playing down his rivalry with Arsenal manager Arsene Wenger.
Reuse content