Manuel Pellegrini, the Manchester City manager, has insisted there is no "campaign" against Chelsea, contrary to the claims of Jose Mourinho.
Pellegrini steadfastly refused to enter into the verbal tussle that Mourinho likes to provoke around games against Chelsea's prime challengers to the Premier League title, ahead of the sides' clash at Stamford Bridge on Saturday evening. But he said his old adversary's suggestions of anti-Chelsea bias were wrong.
"I hope that in the Premier League – the most important league in the world – they don't have a campaign against anyone," Pellegrini said. "I hope all is fair and the referee makes mistakes for all the teams exactly the same, that the FA make the fixtures in a fair way. I think it is the best league in the world and I don't think it has any strange things because you are not competing. After that, if you win the title, it is not an  important title, because all is arranged."
Chelsea were preparing to announce the signing of Juan Cuadrado on Friday night, with the player expected to be at Stamford Bridge on Saturday. Fiorentina coach Vincenzo Montella confirmed Cuadrado's departure earlier in the day. Montella said he expected Chelsea winger Mohamed Salah to join Fiorentina on loan as part of the deal for the Colombian, which will cost Chelsea £23.3m up front.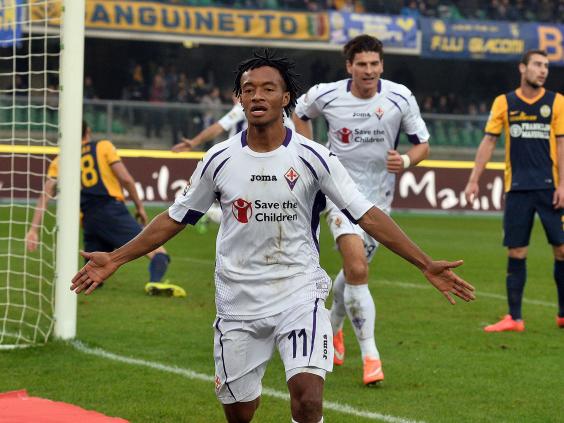 Montella said: "It was a sale that had to be done. The club has done the right thing because we are also getting a very good player. Naturally, we need to understand how long [Salah] will need to adapt to our football as it's different from the English and Swiss leagues.
"From a defensive standpoint, Cuadrado guarantees us a lot more than Salah. Cuadrado is a player who  arrived with a smile and gave everything to Fiorentina. I'm convinced that if he could have played [against Genoa today] he would have. I'm happy for him because he is going to a big club."
André Schürrle's sale to Wolfsburg for £22m will fund the Cuadrado deal and free up a second place among the 18 non-homegrown players permitted in Chelsea's  25-man Premier League squad. His agent Ingo Haspel told Germany's SID agency that he expected the deal to go through in time for the weekend.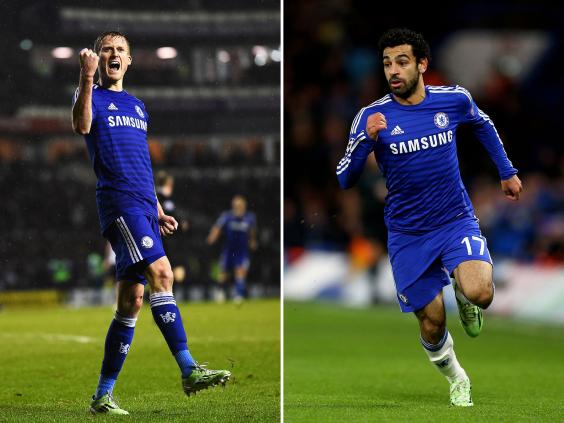 Mourinho did not hold his Friday press conference. The club learned on Friday morning that an independent regulatory commission had upheld Diego Costa's violent conduct charge, meaning that he will be banned for three games, starting against City. Chelsea also have doubts over the fitness of Cesc Fabregas, Filipe Luis, Branislav Ivanovic and John Obi Mikel.
Pellegrini, who said Samir Nasri is not 100 per cent fit and thus seems destined for the bench at best, apologised for comparing Chelsea's defensive tactics to that of Stoke City after the 1-1 draw at the Etihad in September. "It was a mistake to compare with Stoke. My mistake," he said.
He even ventured to praise the manager whose attempts to belittle and mock him have included frequent references to "Manuel Pellegrino". Asked why Mourinho's sides were so difficult to beat,  Pellegrini said: "Well, I think Jose Mourinho is a very important manager. He won a lot of titles during his career in different countries with different teams. He has a very good squad also, and he has a way to play that make it more difficult."
Asked about the "Pellegrino" slight, he said:  "I'm not going to help you with those things because they are not important for me. I don't want to carry on in that way."
Pellegrini said he did not know whether Mourinho would shake his hand this evening. "I won't talk about what Mourinho might do – I will shake hands with him before the game. And after? Yes, probably.
"This profession is so difficult for a manager. We have different styles. The way I do it is the best way for me. But it's not the only way to do it."
Reuse content