Chelsea manager Jose Mourinho refused to respond to comments made by Tottenham manager Andre Villas-Boas ahead of Saturday's Premier League clash between the former colleagues.
Villas-Boas worked under Mourinho at Porto, Inter Milan and Chelsea before forging his own career in management, with their friendship having since broken down since their days' working together.
The Spurs boss confirmed in his pre-match press conference that he two no longer spoke, saying: "We had a great personal and professional relationship before that we don't have now.
"I don't think we need explanation on friendship and personal relationships. But our relationship broke down. I think we have the mutual respect for each other. But it's not like it was before."
But Mourinho has refused to elaborate on the break down, choosing instead to claim it is a personal matter that will remain personal.
"I don't describe (the relationship), because I'm not a kid to discuss relationships with the media. It's a personal thing," Mourinho said.
"I don't care what he says. I'm here, not to comment on what he says or what to know what he says. I'm not interested."
There was an awkward end to the press conference though, after Mourinho was asked whether the "spirit" of Sir Bobby Robson, who is said by both men that he is seen as a type of mentor during the early days of their careers, would be at White Hart Lane at lunchtime tomorrow.
"Why?" said Mourinho. "Where (did) he work with Andre?"
Despite repeatedly being asked about his relationship with Villas-Boas, Mourinho continued to dismiss the questions, insisting that he would not go into detail about it.
"It's enough from me," Mourinho added. "I have nothing to say, nothing at all. "I'm not discussing here in front of you. For me there is no point.
"I'm not disappointed. I'm just here to speak about anything you want related to the game, not related to this situation."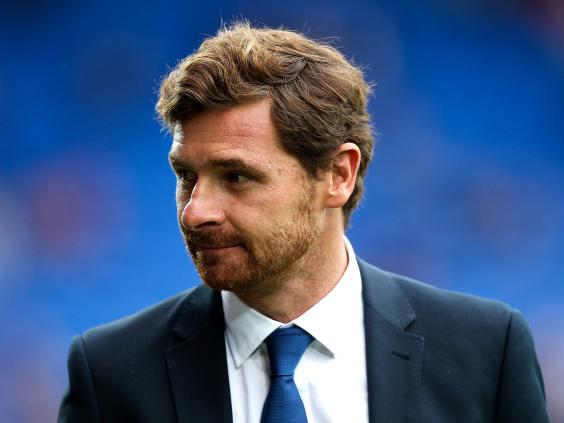 Mourinho has come up against a number of his previous staff during his career – Villas-Boas is joined by Steve Clarke and Brendan Rodgers in the Premier League alone – and he claims that maintaining a professional approach when they face-off against each other is paramount, much like the 2010 Champions League victory when his Inter Milan side beat a Bayern Munich side guided by Luis van Gaal.
"I've had so many assistants in my career," said Mourinho, who was an assistant to Van Gaal at Barcelona after he took over the reins following Robson's spell in charge.
"I was always an open book to all of them. I am an open book, after that if they want to read the book, or not, it's their problem, not my problem."
The matter ended when Mourinho was asked if he'd be enjoying a bottle of red wine with Villas-Boas once the game has finished.
"When people invite me, I always go," he said. "I never refuse."
Turning towards matters on the pitch, Mourinho agreed that Spurs are genuine contenders for the Premier League this season, and having already self-anointed them as "champions of the transfer market", he feels they now have a squad that can compete at the top rather than last season.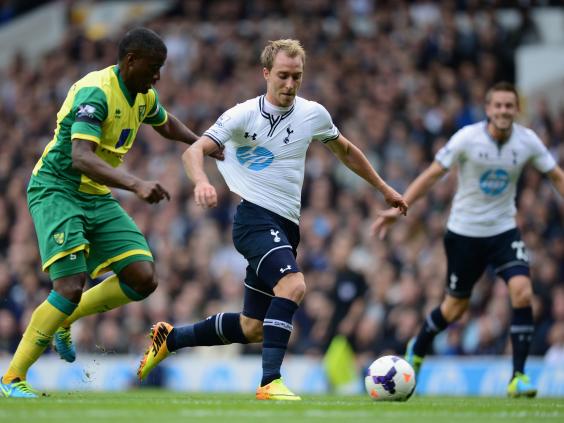 "I think they are a big contender," Mourinho said. "They were the champions of the market, all of (those) international players with quality.
"When I analyse Tottenham as an opponent, I think they have a much better squad now than they had the season before.
"They have a much better squad and because you win titles with squads - you don't win titles with an especially good player - I think they are much more contenders than they were before."
The Blues go into the match after a 2-0 victory against Swindon Town in the Capital One Cup on Tuesday, although the success did come with its casualties.
Brazilian midfielder Ramires picked up a hip injury, having come off the bench to replace Marco van Ginkel after he suffered cruciate ligament damage in his knee, resulting in the Belgian undergoing surgery to have it repaired.
"The surgery went well. The doctor is happy with the way the surgery went," Mourinho explained.
"Now he has to wait and he has to wait for a long time. It's very sad for a kid that was going into an important season for his development.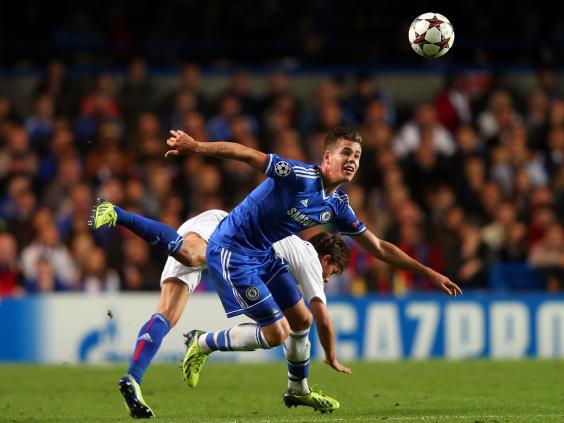 "Five months, six months, is a long time. To be back when the season is hot and when the clubs are playing crucial matches, to be back directly for that, we don't know."
Out-of-favour attacking midfielder Juan Mata played the full 90 minutes after he was left out of the Premier League squad that earned a lacklustre 2-0 victory over Fulham. Mourinho had challenged the Spaniard to show that he could adapt and play the style of football the Portuguese sees as Chelsea's future, and the manager appeared pleased with what he saw.
"The last (Premier League) match against Fulham he was not selected," Mourinho said.
"If he keeps working that way (like at Swindon), adapting to my way of thinking, the football I want the team to play, the natural tendency is the opposite one, to be in the team."
Reuse content