It was December 2013 in the offices at Stamford Bridge, and Jose Mourinho was in one of his better moods, when he can be hugely engaging company. Tony Pulis certainly thought so, even though he had just seen his Crystal Palace side beaten 2-1.
Pulis recalled the encounter ahead of their next meeting three months later and the Welshman was effusive in his praise of Mourinho – with one caveat. "Whether you like him or dislike him for what he is, there's no doubting he is a top manager," Pulis said. "The time I had with him was charming – but they had just beaten us. It would be nice to see on Saturday if he's charming."
As it turned out Pulis's side did beat Chelsea (1-0, in a game that Mourinho later said cost his team the title) and the Portuguese did remain charming. There was none of the familiar sniping about the opposition.
Manchester City 3 Chelsea 0 player ratings
Manchester City 3 Chelsea 0 player ratings
1/20 Joe Hart, Manchester City

The goalkeeper had hardly anything to do in the first half, but responded well when called in action particularly for Hazard's second-half shot. 7

Getty

2/20 Bacary Sagna, Manchester City

Did well to pressurise Hazard early on, and also combined well with his defensive partners to stop the Belgian finding space to attack. 6

Getty

3/20 Eliaquim Mangala, Manchester City

Partnered well with Kompany, and had a good chance to double City's lead but headed wide minutes before the break. 6

Getty

4/20 Aleksander Kolarov, Manchester City

The full-back kept finding the space that helped build-up City's attack on the left flank. 7

5/20 David Silva, Manchester City

The Spaniard pulled the strings in midfield and worked small pockets of space well to find his teammates. He also assisted for Fernandinho's goal. 7

Getty

6/20 Jesus Navas, Manchester City

The Spaniard's pace was a constant issue for Chelsea, and he was consistently involved in the home side's attacks. A fine performance from the winger. 7

Getty

7/20 Fernandinho, Manchester City

Could have been sent off for his elbow to Costa but, otherwise, did his defensive duties well and netted a superb strike late on. 8

Getty

8/20 Raheem Sterling, Manchester City

His pace on the left allowed him to skip past Ramires and Ivanovic several times in the clash. City's summer signing showed a really good understanding with Silva, Aguero and the rest of his teammates to cause Chelsea problems. 7

Getty

9/20 Yaya Toure, Manchester City

Played a one-two with Aguero for the opener and his strength proved crucial in preventing Chelsea's forwards from finding a way through the middle of the pitch. 7

Getty

10/20 Sergio Aguero, Manchester City

Got the opening goal and could easily have had more with no less than five shots at goal in the first half. The Argentine gelled well with Sterling and Navas and was easily one of City's best performers. 9

Getty

11/20 Asmir Begovic, Chelsea

Dealt with his early tests well, but could not keep out City's goals. Showcased why he will pressurise Courtois for the No.1 spot this season. 6

Getty

12/20 Branislav Ivanovic, Chelsea

Like last week against Jefferson Montero, Chelsea's vice-captain struggled with pace of Sterling and could not stop Kolarov from using the left flank to drive in crosses into the box. Was beaten by Kompany for City's second goal and had a day to forget. 4

Getty

13/20 John Terry, Chelsea

Could not command and organise his back line as he usually does so well, with Chelsea looking disorganised in defence. 5

Getty

14/20 Gary Cahill, Chelsea

The centre-back was outwitted by Silva's fancy footwork for the opening goal, which ultimately allowed Aguero to gain possession and shoot. He was off the pace although he improved in the second half. 5

Getty

15/20 Cesar Azpilicueta, Chelsea

Navas proved a nuisance for the left-back and Azpilicueta found his compatriot's pace too much to deal with. 5

Getty

16/20 Eden Hazard, Chelsea

Last year's PFA Player of the Year was stifled and could not find the space to make the difference. 5

Getty

17/20 Nemanja Matic, Chelsea

Battled well in midfield, but was unable to stop the physical threat of Toure and the pace provided by City's forwards. 6

Getty

18/20 Willian, Chelsea

Was a source of pace for Chelsea and while he did well to provide crosses into the area for the visitors, was helpless to do much else. 6

Getty

19/20 Cesc Fabregas, Chelsea

Linked up well with his teammates from his slightly defensive position, but couldn't breach City's defence. 5

Getty

20/20 Diego Costa, Chelsea

The striker was dealt with in brilliant fashion by City's defence and while his work rate was good, Costa cut a frustrated figure throughout the game. 6

Getty
It was much the same when Pulis's West Bromwich Albion took Chelsea apart 3-0 at the end of last season. Mourinho was almost reverential towards the 57-year-old.
On the eve of the Community Shield, when the Portuguese was asked whether there was any manager he endured a bad record against in the way that Arsène Wenger does against him, Mourinho didn't name Pep Guardiola, who actually has the best record of any manager against him (see table). He named Pulis.
Mourinho has a long and prickly relationship with Guardiola but in many way his choice was fair enough. Out of their three meetings, Pulis has won the last two. Three matches may represent a small sample, but the manner of them is still significant, especially when you look at the list of coaches who enjoy a good record against Mourinho.
The majority of them – Gus Poyet, Laurent Blanc, Rafa Benitez, Martin O'Neill, Javier Aguirre, Jose Camacho and Diego Simeone – are all good at limiting space and constraining the game. This is what Pulis takes to an extreme and excels at, as Mourinho was only too happy to go into detail about as he looked forward to their clash at the Hawthorns today.
"They are well organised, can defend, know how to defend," the Chelsea manager said, almost as if reading from his own scouting notes. "They are very physical, normally no mistakes in relation to concentration. They work very well during the week, I believe.
"They always have quality attacking players who can go outside the normal tendency of the game. When everyone thinks they are playing for a draw, they always have someone who can score. They are very strong at set-pieces, always, attacking and defending. He has very clear ideas and his teams are well organised."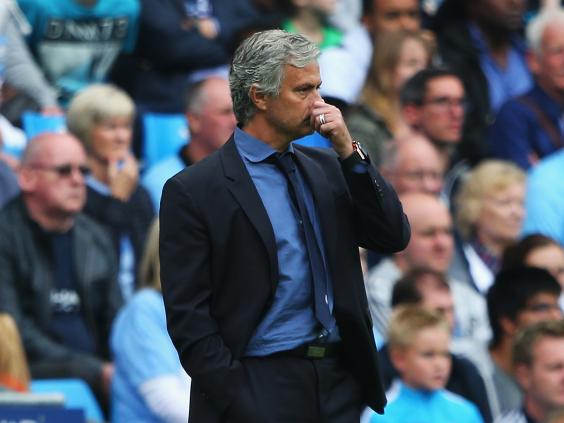 Mourinho did, however, dismiss the idea that there are similarities between him and Pulis.
"No, I see a top professional with clear ideas who always reaches the objectives the club established," he said of his opposite number today. "So if he is stable and still goes away from relegation positions, every objective he has he always reaches. So the similarity I see with Tony is that he is successful."
The wonder is whether Chelsea can finally be successful against Pulis to claim their first win of the season. It may depend on new signing Pedro offering the freshness in attack to open up West Brom, and the kind of variety that has been missing in the champions' play so far this season. Either way, Mourinho played down the idea he couldn't afford to lose, even if that in itself was clear expectation-management.
"If we lose on Sunday, we go to eight points difference to a couple of teams, or maybe three or four teams. Eight points in England is 80 points in other leagues because, in other leagues, eight points is an eternity. It's very difficult in other leagues for teams to lose points. In England, teams lose points. Last year we had seven points [lead in December], I think, and in a few weeks we lost it."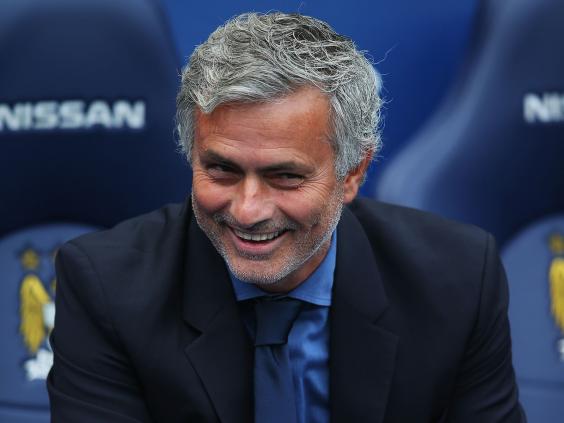 Mourinho also claimed that there are certain things other players can do that Diego Costa can't. He again insisted the Spanish striker suffers from double standards in officiating after Manchester City's Fernandinho escaped sanction in last week's 3-0 defeat at the Etihad despite elbowing Costa in the head.
"I can guarantee you if it's Diego Costa that does that [what Fernandinho did], I can guarantee you red card. If not red card, video footage and suspension. I can guarantee that, for sure."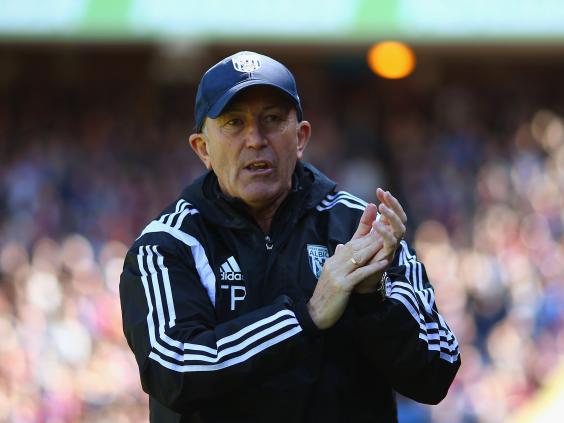 Mourinho also claimed that Costa's reputation should no longer precede him, because he has not been responsible for a high-profile incident for some time.
"We are speaking about reputation, but what I see game after game is more of the same. It's him doing his job and no more than that. I think enough time [has passed] to forget his reputation, because tell me when was the last time something happened? I don't think he's too physical. At least his skull is not very strong. Because boom and Fernandinho is fine."
When asked whether players now seek to get a reaction from Costa, Mourinho agreed: "And the reaction is punished. Yes."
On Sunday, Chelsea face a manager whose teams are famous for physical football. Mourinho needs a reaction of his own.
Reuse content