ARSENAL
A summer of stability, with key players signing contracts instead of leaving, the long-term goalkeeper problem settled in the sweetest manner possible and a victory over Jose Mourinho. Arsène Wenger's summer could hardly have gone better. If he can land another stellar recruit, such as Karim Benzema, it may just be enough to win the title.
Last five seasons (2011-15) 4, 3, 4, 4, 3
Net spend £8m
Key signing Petr Cech
Prediction Champions
ASTON VILLA
Villa fans know better than to make swift judgements. They started last season so well that Paul Lambert was given a new contract and barely won another game. So the jury remains out on Tim Sherwood, with last season's FA Cup run providing evidence for prosecution and defence. He certainly has potential, but replacing Benteke, Delph and maybe Vlaar too will be testing.
Last five seasons 9, 16, 15, 15, 17
Key signing Rudy Gestede
Net spend -£5m
Prediction 16th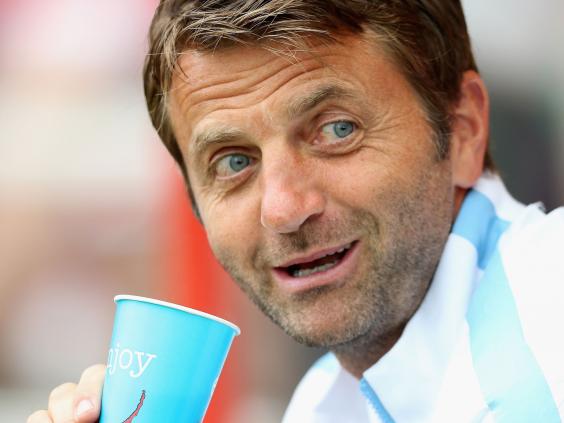 BOURNEMOUTH
Eddie Howe has had the golden touch on the South Coast so far, but this will be a challenging season. He has invested shrewdly, in a mix of experience and promise, and retained the likes of Callum Wilson, Matt Ritchie and Harry Arter. Dean Court is hardly a fortress but its close quarters will make life uncomfortable for some visitors.
Last five seasons 6 (League One), 11 (League One), 2 (League One), 10 (Championship), 1 (Championship)
Net spend £8m
Key signing Tyrone Mings
Prediction 15th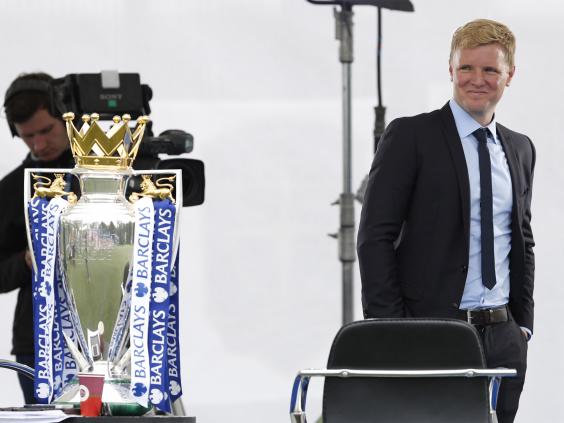 CHELSEA
It is seven seasons since the Premier League crown was retained and though Jose Mourinho did it in 2005-06 there is tougher competition now. There is also, however much he denies it, a burning desire finally to win the Champions League with Chelsea. A quiet summer so far in the market so maybe the talented kids will get a chance to step up, but do not bet on it.
Last five seasons 2, 6, 3, 3, 1
Net spend -£12m
Key signing Radamel Falcao
Prediction 2nd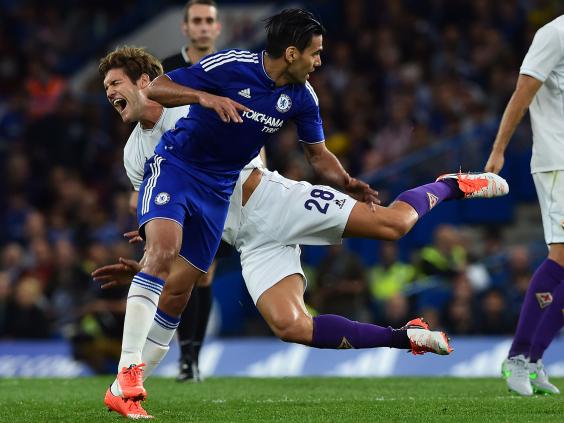 CRYSTAL PALACE
Many years ago Ron Noades predicted Crystal Palace could become a superclub, drawing on all south London from a new stadium. They are still at Selhurst Park, atmospheric, tarted up, but dated nonetheless, yet on the pitch huge strides are being made, symbolised by the Yohann Cabaye coup. Suddenly Alan Pardew has a squad that could be pushing for Europe.
Last five seasons 20, 17, 5 (all Championship), 11, 10
Net spend £26m
Key signing Yohan Cabaye
Prediction 7th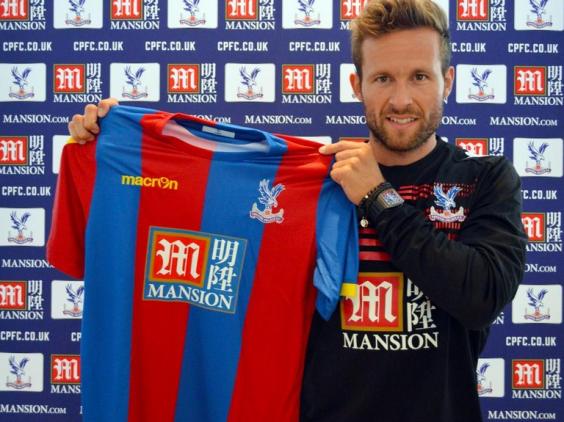 EVERTON
A pivotal campaign for Roberto Martinez, whose team failed to match his rhetoric last season. Pretty football is all very well, but even the School of Science needs defenders and the probable departure of John Stones (albeit at a huge profit) will leave a hole. However, the absence of Europa League matches ought to ensure more consistency.
Last five seasons 7, 7, 6, 5, 11
Net spend £4m
Key signing Tom Cleverley
Prediction 9th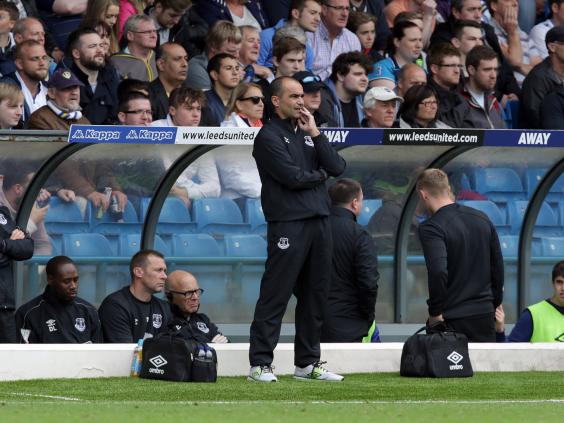 LEICESTER CITY
Relegated 11 times from the top flight in total, and already a 12th looks likely. Losing Nigel Pearson – not everyone's favourite but he worked a miracle last season – was a blow, but not as much as losing Esteban Cambiasso. Claudio Ranieri was an odd choice as manager and he will need all his experience to keep the Foxes running.
Last five seasons 10, 9, 6, 1 (all Championship), 14
Net spend £20m
Key signing Robert Huth
Prediction 20th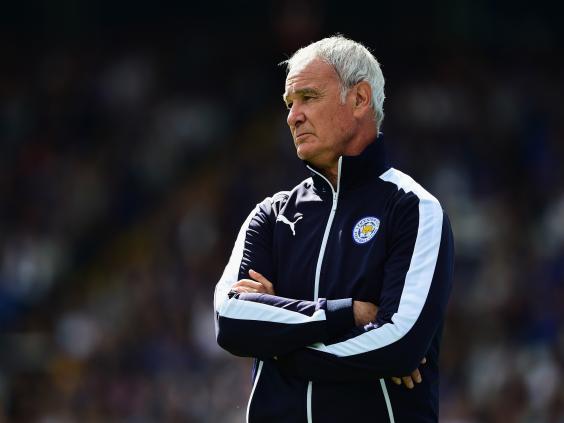 LIVERPOOL
It is possible, in the absence of Suarez, Sterling and Gerrard, others will step from the chorus line and shine as Henderson has done, but by no means certain. Brendan Rodgers (now the division's second longest-serving manager) has a surfeit of attacking options, but doubts linger over the defence. James Milner is a good signing, so too Nathaniel Clyne, but at a combined £60m Roberto Firmino and Christian Benteke look expensive.
Last five seasons 6, 8, 7, 2, 6
Net spend £20m
Key signing Christian Benteke
Prediction 6th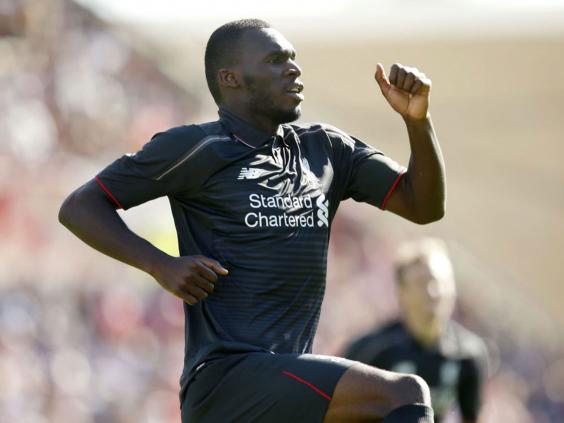 MANCHESTER CITY
Increasingly appears as if this will be a season of marking time at the Etihad as Manuel Pellegrini, with his customary quiet decency, holds the fort until Pep Guardiola arrives next summer. To that end Pellegrini's contract extension is bizarre. English-accented recruitment campaign looks designed to meet quota conditions, and build for the long term, rather than regain the title this season.
Last five seasons 3, 1, 2, 1, 2
Net spend £65m
Key signing Raheem Sterling
Prediction 4th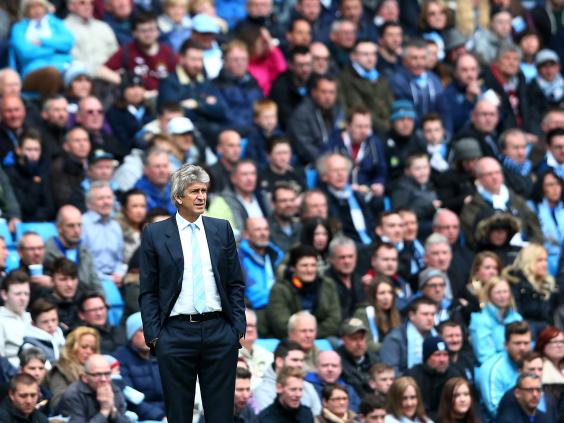 MANCHESTER UNITED
A second successive summer of lavish spending – with more to follow – means Louis Van Gaal has run out of excuses. This is now largely his team – if he can work out which XI to play and how to deploy them. A title challenge is imperative, and possible, but it may be too much, too soon. The Dutchman still has goalkeeping issues, which he has strangely failed to address.
Last five seasons 1, 2, 1, 7, 4
Net spend £19m
Key signing Matteo Darmian
Prediction 3rd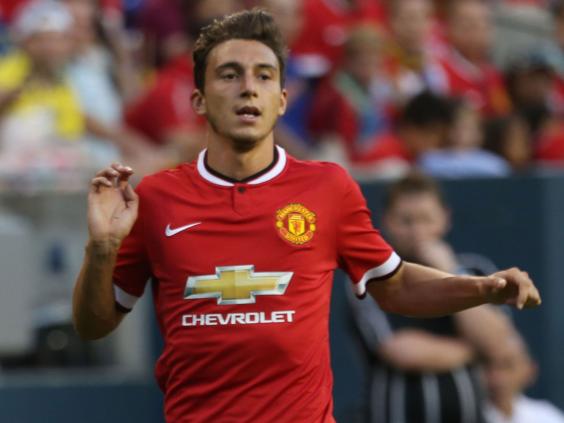 NEWCASTLE UNITED
For once Mike Ashley has eschewed shopping in the French transfer market's equivalent of Sports Direct for premium products from the Low Countries. But there remains a toxic odour at a club who have alienated media and public. Is Steve McClaren really the man to restore faith and joy?
Last five seasons 12, 5, 16, 10, 15
Net spend £37m
Key signing Georginio Wijnaldum
Prediction 12th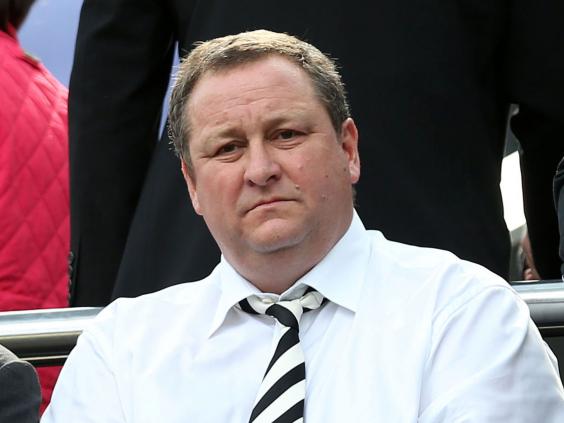 NORWICH CITY
Alex Neil has made an extraordinary start to management but this will be a test. Transfer activity has been restrained and staying up depends on narrow margins. After three promotions and two relegations in seven seasons a nice quiet season of mid-table mediocrity would be welcome.
Last five seasons 2 (Championship), 12, 11, 18, 3 (Champ)
Net spend £10m
Key signing Robbie Brady
Prediction 17th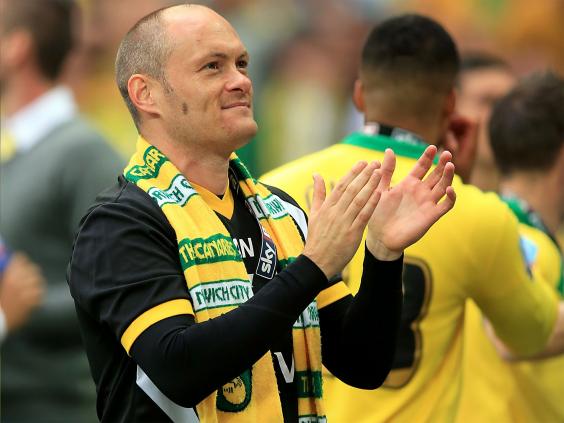 SOUTHAMPTON
After they coped with the 2014 exodus of talent, replacing Clyne and Morgan Schneiderlin should be easy but can they really do it again? There is a Dutch accent at St Mary's (as there is at many other clubs) but also young native talent. Europa League involvement will cost them points, but they should not be in danger.
Last five seasons 2 (League One), 2 (Championship), 14, 8, 7
Net spend -£16m
Key signing Jordy Clasie
Prediction 11th
STOKE CITY
Mark Hughes appears determined to test the old saw about whether Barcelona players could do it on a wet Tuesday at the Britannia by bringing as many as possible to the Potteries. The Catalanisation of Stoke has, though, been a success and another comfortable season should be in prospect, though the loss of Ryan Shawcross for the start of the campaign may stymie European ambitions.
Last five seasons 13, 14, 13, 9, 9
Net spend £-2m
Key signing Marco van Ginkel
Prediction 10th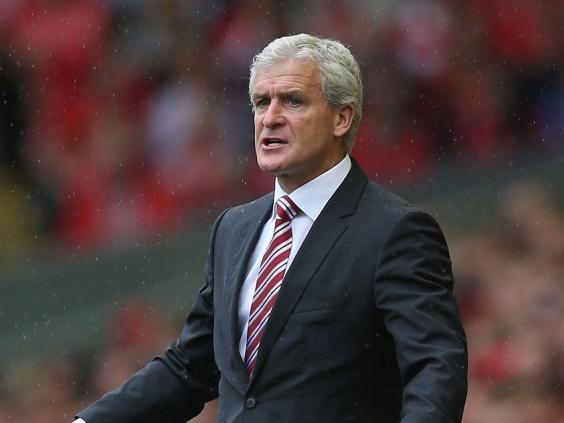 SUNDERLAND
Will Dick Advocaat regret staying on for one more year? Wearside seems locked in a spiral of misplaced hope, leavened only by the tragicomedy on Tyneside. One top-10 finish in 14 seasons (10th in 2010-11) suggests there is no quick fix. Yann M'Vila is an interesting signing.
Last five seasons 10, 13, 17, 14, 16
Net spend £5m
Key signing Younes Kaboul
Prediction 19th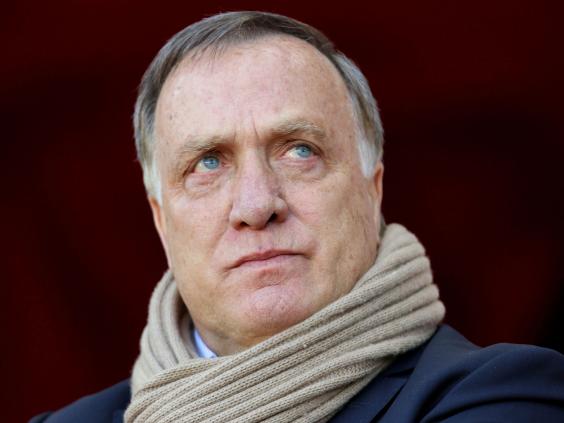 SWANSEA CITY
Garry Monk has done an extraordinary job so far, but Swansea's distance from the capital means it has been undervalued. André Ayew is a smart signing and the Swans will be good to watch going forward. A well-run, locally owned club who deserve to prosper, and should do so. Could edge out Liverpool or Spurs from  Europa League.
Last five seasons 3 (Championship), 11, 9, 12, 8
Net spend -£10m
Key signing Andre Ayew
Prediction 8th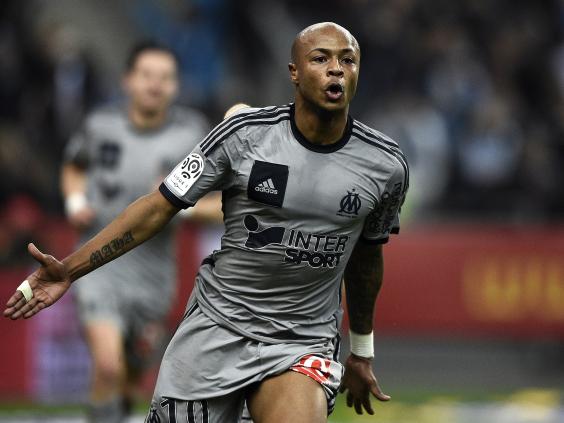 TOTTENHAM HOTSPUR
A modest summer's spending, but a good one. Harry Kane has been retained, the bulk of a new defence bought, and a lot of post-Bale dead wood cleared out. That should leave scope for a high quality new striker. But breaking into the top four still looks unlikely and Mauricio Pochettino's desire to compete in Europe could be a problem.
Last five seasons 5, 4, 5, 6, 5
Net spend -£10m
Key signing Toby Alderweireld
Prediction 5th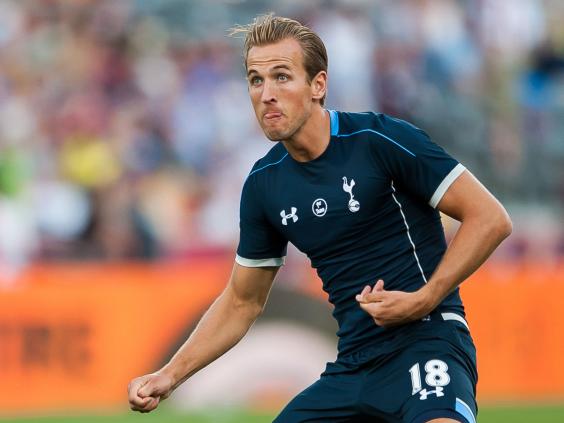 WATFORD
Difficult to predict what will happen at Vicarage Road. Premier League wealth should make this the focus of the Pozzos' club empire and heavy summer spending suggests it now is, whatever they are telling Udinese fans. But there is another new manager in the dugout who has no English experience and this is a hard league in which to recover from a bad start.
Last five seasons 14, 11, 3, 13, 2 (all Championship)
Net spend £25m
Key signing Etienne Capoue
Prediction 18th
Premier League Power Rankings - Game Week 1
Premier League Power Rankings - Game Week 1
1/17 17) Mark Noble (West Ham United)

Slaven Bilic has been tasked with making the Hammers more attractive this season and Noble should be a key part in making that happen. He has been handed the armband in the Europa League ties and with injury question marks hanging over some of their strikers (Carroll and Valencia) Noble will need to be a force from midfield. With the club moving to the Olympic Stadium next season, relegation is unthinkable.

Getty Images

2/17 16) Jack Butland (Stoke City)

Former No 1 Asmir Begovic was allowed to go and warm the bench at champions Chelsea to finally give Jack Butland his big chance. He has seemingly been around forever but the former Birmingham keeper is still only 22 - Begovic was an above average player for Stoke in his five years at the club so Butland has big shoes to fill.

GETTY IMAGES

3/17 15) Romelu Lukaku (Everton)

You don't spend £28m on a striker and expect only 10 Premier League goals in return. The big Belgian was awful last year and his reputation, and that of manager Roberto Martinez, rests on the 22-year-old rediscovering his touch in front of goal. Everton will only go as far as Lukaku's goals take them.

Getty Images

4/17 14) Jose Fonte (Southampton)

Ronald Koeman's success last season was built on the Saints' superb defensive record, the second best in the Premier League. Fonte probably deserved a nod in the team of the year ahead of Gary Cahill, but with Nathaniel Clyne and Morgan Schneiderlin no longer on the South Coast, the Southampton skipper will have to be at his very best if the club are to maintain their top half status.

Getty Images

5/17 13) Moussa Sissoko (Newcastle United)

Newcastle enter this season as one of the great unknowns under new manager Steve McClaren. The former England boss has spent around £35m on three new players, but two of those are unproven 20-year-olds from Anderlecht. Sissoko was just about the only bright spot in a dismal campaign last year and holding onto him will prove to be a shrewd move; he is a powerful midfielder in defence and attack with an eye for goal.

Getty Images

6/17 12) Harry Kane (Tottenham Hotspur)

Kane is very clearly better than a lot of players in front of him on this list. The England striker has to prove he is not a one-season wonder, but with Spurs failing to significantly strengthen this summer, it's difficult to imagine them bettering last season's fifth place finish after Liverpool and Man United strengthened again. It's hard to put Kane further up this list for that reason.

Getty Images

7/17 11) Yohan Cabaye (Crystal Palace)

Could prove to be one of the transfers of the summer. The 29-year-old is pure class, was a key member of two PSG title wins and was linked with Arsenal and Manchester United as recently as six months ago. Palace appear to be going places.

Getty Images

8/17 10) Shinji Okazaki (Leicester City)

Like Newcastle, Leicester City will be one of the great unknowns after a summer of huge upheaval that saw them sack last season's saviour Nigel Pearson. The Japanese forward, bought for £7m, has the talent and eye for goal but it's not clear how that will translate in the Premier League. New manager Claudio Ranieri has been out of the English game for 10 years and, while popular, has often drawn criticism for his methods.

Getty Images

9/17 9) Jermain Defoe (Sunderland)

Scored four vital goals at the end of last season as the Black Cats somehow managed to survive. Will start the season as one of the few true match-winners in the squad; Dick Advocaat will place a heavy burden on the England man scoring the goals to keep the club up once more.

Getty Images

10/17 8) Raheem Sterling (Manchester City)

The likely absence of Sergio Aguero puts a bit more pressure on Sterling, who at £49m probably has more than enough on his young shoulders. The way he seemingly forced a move out of Liverpool (whether financially motivated or not) has left a bad taste in plenty of mouths - the England star must deliver more than the seven goals he managed last season.

GETTY IMAGES

11/17 7) Jordan Henderson (Liverpool)

The man who has to replace Steven Gerrard. Good luck.

Getty Images

12/17 6) Callum Wilson (Bournemouth)

Eddie Howe appears to have largely trusted the team that romped their way to promotion last season, scoring 98 goals in 46 matches. That brand of attacking football will be extremely difficult to maintain as the side step up to the Premier League but Cherries fans will be hoping Wilson (who scored 20 goals last season) will continue his rapid rise.

Getty Images

13/17 5) Troy Deeney (Watford)

Like Bournemouth, Watford played attacking football to lead themselves to the top flight. Unlike Bournemouth, the Hornets changed manager over the summer, bringing in Quique Flores. Deeney has been superb for the club in the last three seasons, with 20 goals in each. If Watford are to survive they will be relying on their No 9.

Getty Images

14/17 4) Wayne Rooney (Manchester United)

Despite all the upheaval around Louis van Gaal's squad Wayne Rooney remains the top dog. With Robin van Persie and Radamel Falcao gone, the captain will no longer be wasted playing in midfield, but will be used as the main striker. United still have major defensive issues and the David De Gea situation needs to be resolved. But Rooney is more than capable of scoring 30 goals - if he can do that then United are back in the title race.

Getty Images

15/17 3) Petr Cech (Arsenal)

Arsenal haven't had a top goalkeeper since the days of Jens Lehmann and the arrival of the former Chelsea man appears to have buoyed the squad. If he is actually worth 12 points a season then Arsenal will be Chelsea's biggest title challengers.

Getty Images

16/17 2) Bradley Johnson (Norwich City)

It may appear strange to place a Norwich City player this high, but the Canaries are favourites for the drop and, like the other two promoted clubs, haven't set the transfer market ablaze. Johnson was quite brilliant last season, scoring 15 goals from midfield and setting the tone for the club in pretty much every game.

Getty Images

17/17 1) Eden Hazard (Chelsea)

It's hard to put anyone else at the top of the list heading into the season. He's still the best player for a Chelsea team that won't look too much different to the one that won the Premier League at a canter last season.

Getty Images
WEST BROMWICH ALBION
Having steadied Albion's sinking ship last season is Tony Pulis now expected just to keep them afloat in preparation for a sale, or to kick on and be more expansive? The signings so far are uninspiring, reflecting boardroom uncertainty. It may be another year of grinding out results with just enough to steer clear of the drop.
Last five seasons 11, 10, 8, 17, 13
Net spend £10m
Key signing Rickie Lambert
Prediction 14th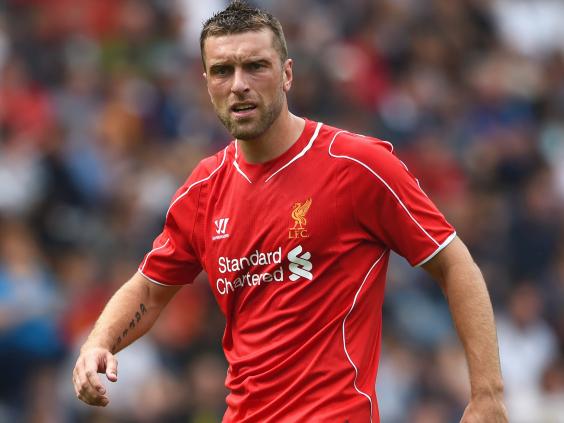 WEST HAM UNITED
Twelve months and counting until West Ham move into the Olympic Stadium. Growing confidence is illustrated by the Davids, Gold and Sullivan, replacing Sam Allardyce, who could have been expected to have kept them up this season, with Slaven Bilic, who is more likely to attract the fans needed to fill the venue. Can expect mid-table safety now Europa League is not a distraction.
Last five seasons 20, 3 (Championship), 10, 13, 12
Net spend £17m
Key signing Dimitri Payet
Prediction 13th
Reuse content