Liverpool and England captain Steven Gerrard was confronted by a male at the club's Melwood training ground earlier today who threatened to kill the 33-year-old and his children.
The vile outburst occurred when Gerrard was on the training pitch practicing free-kicks with attacking midfielder Philippe Coutinho. The unnamed male began shouting the abusive comments from outside of the ground's walls, but Gerrard initially refused to respond.
However, the insults became much more personal and threatening, and the national skipper could take no more when the abuser shouted: "I know where you live ya p****... I'll burn your f****** house down."
Gerrard had to be held back by Reds' assistant manager Colin Pascoe, but the threats continued until the club's kit manager Lee Radcliffe ran out to intervene.
The male fled the scene on a bicycle, but not before he shouted "I'll kill you and your f****** kids" as he pedalled away.
Gerrard only returned to Liverpool training earlier this week after leading his country in the 4-0 win over Moldova and the goalless draw with Ukraine as part of England's campaign to qualify for next summer's World Cup in Brazil.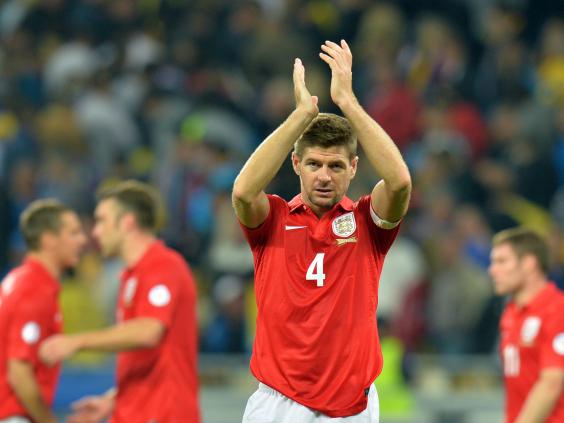 Reuse content