Arsenal must drop their Premier League complex before it engulfs them
The sight of Arsene Wenger pacing the touchline at grounds across the Premier League, furiously caressing his temple, before sinking ever-deeper into his seat in the dugout is an all too familiar phenomenon for Arsenal supporters.
It's now 11 years since the Invincibles conquered English football with the Frenchman's methodical blend of champagne football and defensive steel.
Jose Mourinho, behind even Alan Pardew and Tony Pulis on Wenger's Christmas card list, stuck the boot in this week when asked about Manuel Pellegrini's surprise new contract at Manchester City.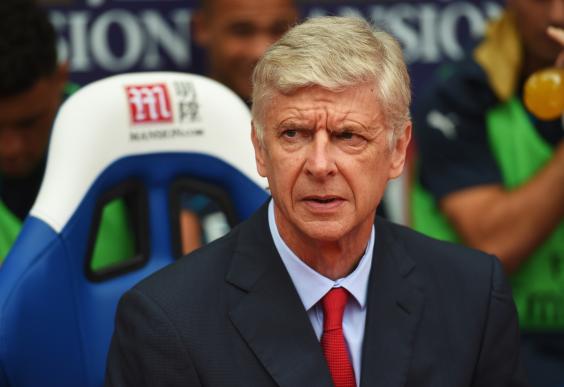 The cavalier Portuguese boss, who is hastily becoming a parody of himself, said: "Some other clubs, they have disappointed for 15 years and the manager is the same."
Arsenal's insatiable hunger to replicate the success of yesteryear, however, is beginning to resemble Real Madrid's decade-long obsession with securing 'La Decima' in the Champions League.
Crystal Palace 1 Arsenal 2 player ratings
Crystal Palace 1 Arsenal 2 player ratings
1/24 Alex McCarthy, Crystal Palace

An excellent low save from Sanchez stood out in a confident display from the summer signing. He could do little about both Arsenal goals. 6

Getty

2/24 Joel Ward, Crystal Palace

A well-taken goal couldn't quite make up for a series of careless errors early in the first half, one of which led to Arsenal's opener. 5

Getty

3/24 Scott Dann, Crystal Palace

Often found himself having to put his body on the line to make up for his colleagues mistakes. A defensive rock in a disorganised side. 6

Getty

4/24 Damien Delaney, Crystal Palace

A careless own-goal summed up a disappointing afternoon for the centre-back, who was made to look leaden-footed by Arsenal's fast-moving attackers. 5

Getty

5/24 Pape Souare, Crystal Palace

Looked to supplement the attack on the left and did well to shackle Ramsey when he drifted right. But too often allowed himself to be pulled infield allowing Bellerin to exploit space. 6

Getty

6/24 James McArthur, Crystal Palace

An energetic box-to-box display from the midfielder, who cleared off the line at one end but also held the ball up well to assist Joel Ward's goal. 7

Getty

7/24 Yohan Cabaye, Crystal Palace

Pardew had argued that the club's record signing could impress in Arsenal's side. Not on the basis of this game. Too often he was bypassed by Arsenal's pacey counters. However his excellent set-piece delivery remained Palace's best attacking weapon. 6

Getty

8/24 Yannick Bolasie, Crystal Palace

A vibrant, dangerous presence on the right who gave Monreal plenty to think about. It seemed a bizarre decision by Pardew to remove him halfway through. 6

Getty

9/24 Jason Puncheon, Crystal Palace

A well-crafted, energetic display in the number 10 role. He moved the ball neatly without ever suggesting he might be about to make a definitive impact. 6

Getty

10/24 Wilfried Zaha, Crystal Palace

A thrilling display from the England winger, who shone as bright as any of his more feted opponents. He took on his opponents time and again, showing confidence and thrilling the Selhurst crowd. 8

Getty

11/24 Connor Wickham, Crystal Palace

Anonymous in the first half, he only became more visible in the second as he wasted two excellent opportunities, hitting the post then blazing over when in space inside the box. 5

Getty

12/24 Off the bench: Jordan Mutch, Crystal Palace

Did little to replace Bolasie's creativity and trickery but did show plenty of willingness to get up and down. 6

Getty

13/24 Petr Cech, Arsenal

Much better from the new man, he showed quick reactions to sweep up behind Arsenal's high defensive line and made a couple of good, if not excellent, saves. 7

Getty

14/24 Hector Bellerin, Arsenal

His return showed just how invaluable he has become to Arsenal. Made several important tackles in the second half as well as getting forward to add to the attack. 8

Getty

15/24 Laurent Koscielny, Arsenal

Should have closed down Ward much quicker for Palace's goal. This was not the assured performance Wenger would have expected from his French defender. 5

Getty

16/24 Per Mertesacker, Arsenal

As commanding as ever in the air, though guilty of a few loose passes on the deck. He kept Wickham out of sight for most of the contest. 6

Getty

17/24 Nacho Monreal, Arsenal

On the receiving end of a torrid afternoon from the excellent Zaha, he dropped every deeper to deal with the threat but still had difficulties. 6

Getty

18/24 Francis Coquelin, Arsenal

Lucky to avoid a dismissal on the stroke of half-time but Wenger perhaps should have considered removing a player who gave the ball away much too often. 5

Getty

19/24 Santi Cazorla, Arsenal

Looked reinvigorated in his preferred deep-lying role, working well with Ozil and kicking off Arsenal's counters. 7

Getty

20/24 Aaron Ramsey, Arsenal

Something strange seems to have happened to the Welshman, who has lost his knack for making the right decision. Seems too eager to shoot when his teammates are well placed. 5

Getty

21/24 Mesut Ozil, Arsenal

Thrived in the space Palace afforded to him, combining well with Sanchez and drifting out to the left-flank to create chances. 7

Getty

22/24 Alexis Sanchez, Arsenal

What a return for the Arsenal star. Palace defenders seemed terrified of closing him down for fear he would make them look foolish. He often did. 8

Getty

23/24 Olivier Giroud, Arsenal

Another to atone for a disastrous display against West Ham, taking his early goal in spectacular fashion to set Arsenal on course. At times his flicks can look too premeditated though, and Palace often beat his teammates to his knock downs. 7

Getty

24/24 Off the bench: Alex Oxlade-Chamberlain, Arsenal

His introduction for Coquelin gave Arsenal another valuable option on the counter, forcing Palace's defence deeper to compensate for him. 6

Getty
A preoccupation which ultimately made them phobic to the latter rounds of the competition until they finally lifted it again in 2014, the same fate is befalling those at the Emirates. Arsenal, who scraped a vital victory, it would seem, are in danger of allowing the complex to hinder them further.
Eagles now have quality to match the Palace spirit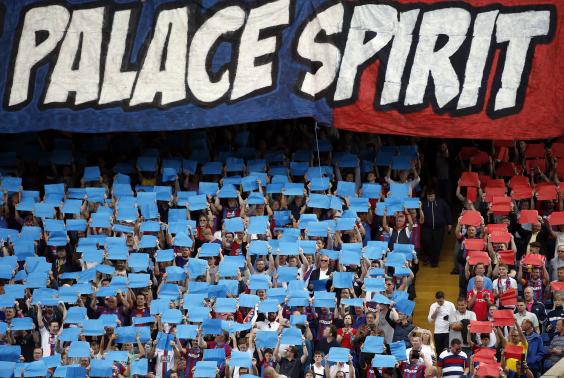 As Steve Tongue wrote for The Independent this weekend, if you were told three months ago that Yohan Cabaye, Xherdan Shaqiri and Dmitri Payet would imminently be joining Premier League clubs, few would have predicted Crystal Palace, Stoke City and West Ham United as the beneficiaries.
The record-shattering £5.14bn top flight TV rights deal, signed in January, has given middle-of-the-road clubs newfound clout in the never relenting pursuit of the big boys.
Cabaye, signed from Paris Saint Germain for £12.8m, not only gives Alan Pardew's men a stellar midfield general in the centre of the park, but he also represents the opportunity for Palace to climb the ladder.
A constant menace for his Arsenal counterparts to contend with, the French architect should provide the assists which Glenn Murray, Conner Wickham et all will thrive off.
Olivier Giroud blows hot and cold, but he can handle the heat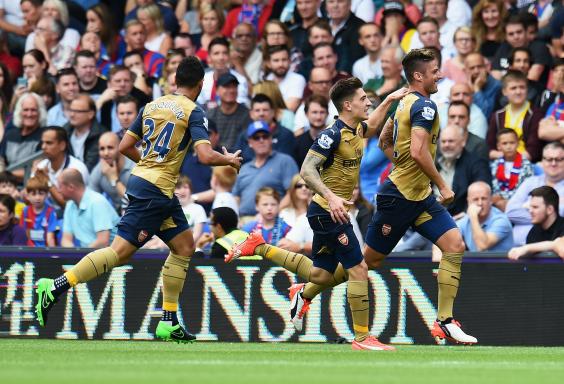 Speaking in midweek, as rumours of Karim Benzema's forever-imminent arrival crept back onto the back pages, Arsenal's beleaguered frontman Olivier Giroud sounded like a salesman for Oliver Giroud.
The Frenchman, whose 16th minute volley even earned him the praise of his biggest detractor, Piers Morgan, has endured a love-hate relationship with supporters of all creeds of the North London club in recent times.
BOOOOOOM! Now THAT was a goal, Monsieur Giroud. #afc

— Piers Morgan (@piersmorgan) August 16, 2015
Giroud undoubtedly blows hot and cold. Depending on which direction he parts his hair, the 28-year-old either has Arsene Wenger skipping with joy or rubbing those temples again.
"I showed great mental strength last year and I had good stats," he said.
"I always try to improve myself and I feel with the team, so yes, I am sure I can bring something more to the team and to my team-mates."
He seems to know his weaknesses and is willing to rectify them. Wenger's transfer warchest - bolted, padlocked and sealed at the bottom of the Thames - may be safe for now if Giroud can keep up this sort of form.
Gunners need Jack Wilshere back sooner rather than later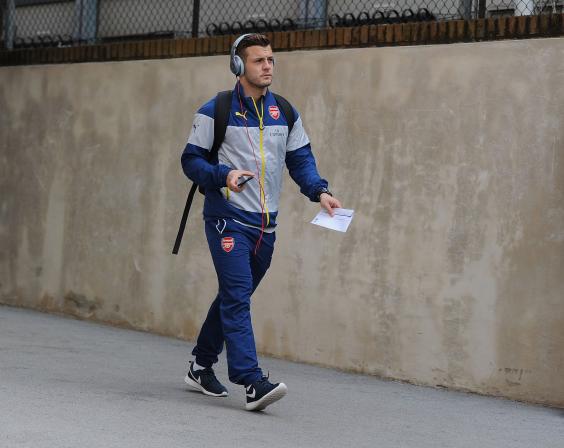 In the opening exchanges of this clash, as Crystal Palace left too many men stranded, Arsenal's counter-attacking was as deadly as it was nostalgic.
This is the Arsenal we used to know and love, we mused, until present normality was temporarily resumed through Joel Ward's equaliser. The missing component? Jack Andrew Garry Wilshere.
The football community were rightfully disappointed to hear of his latest injury woe, but few were surprised.
The 23-year-old has the potential to be a linchpin for club and country, as he shown for England in June, and Arsenal badly needed his calming presence this afternoon.
Thankfully for North London regulars, from the red side at least, Wenger recently revealed: "Jack is back in training, I thought it would be six to eight weeks but it could be three or four weeks.
"He's in the second week now so he's on schedule." Rejoice.
Francis Coquelin is supposed to be Arsenal's safety net, not a liability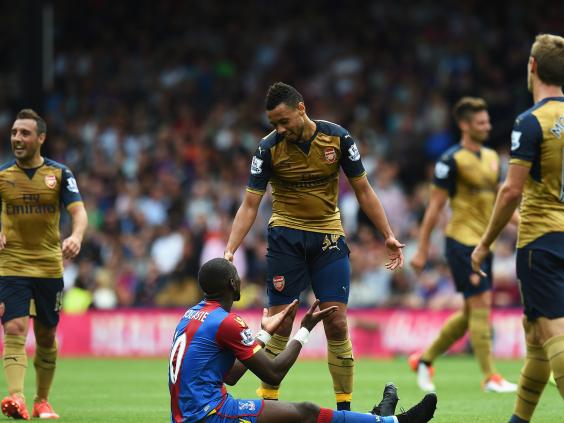 They say former Charlton Athletic loanee-turned-superstar Francis Coquelin could be the one of the final pieces in Arsene Wenger's jigsaw.
He has a lot of final pieces to this gargantuan jigsaw, old Arsene. But the Frenchman is quickly becoming a liability for the Gunners.
James McArthur, who seems to have a knack of luring in meaty challenges after his alternation with Nigel Pearson last year, was clattered by an already-booked Coquelin.
Wenger, showing his experience, unceremoniously hauled him off seconds later.
If it wasn't for the fact that he seems to start Premier League matches with minus-two yellow cards, at least, he could have been dismissed both this week and last.