Manchester United supporters visiting Selhurst Park on Saturday are planning to wear Eric Cantona masks at the ground - creating an image remarkably similar to a scene in the 2009 film the striker starred in, Looking for Eric.
The plan comes 19 years after Cantona infamously Kung Fu kicked Palace fan Matthew Simmons in the Selhurst Park crowd after he was sent off in the 1-1 draw between the teams in January 1995.
Cantona was hit with a worldwide eight month ban for the disgraceful attack, and fined £30,000.
The United fan group Stretford End Flags, which has nearly 20,000 Twitter followers, wrote: "Lots of Cantona masks and flags will be taken to Palace on Saturday by mufc fans. Worryingly, some masks look nothing like Eric!"
But Palace fans have voiced their displeasure at the plan, as just three months later in April 1995, a 35-year-old Palace supporter Paul Nixon died during after being a fight at a pub near Villa Park where the two teams were playing in an FA Cup semi-final, which ended 2-2. United won the replay 2-0.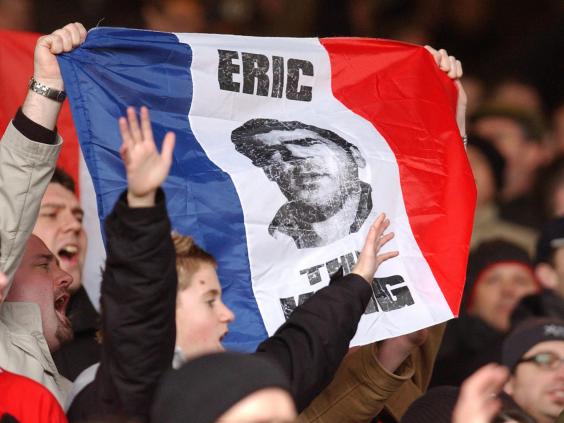 The Palace fanzine, Five Year Plan, said the plans were in poor taste, writing on Twitter: "Celebrating the death of an innocent football fan? P-a-r-t-y."
Stretford End Flags clarified that the masks were in no way a celebration of the death of Nixon. The last time the teams met in Selhurst Park in 2005, fans were not allowed the bring Cantona masks into the stadium. The game ended 0-0.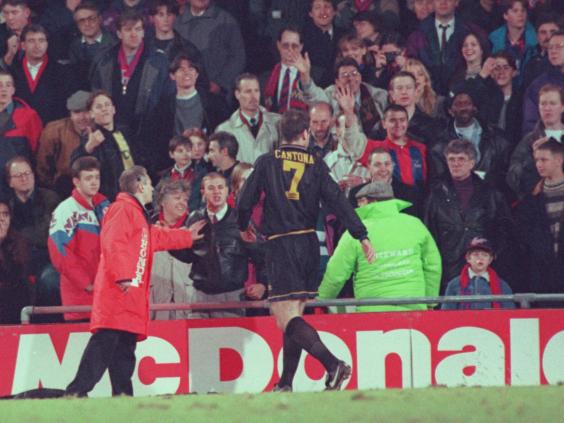 It was in director Ken Loach's Looking for Eric that featured the scene when hundreds of fans all wore rubber Cantona masks, calling themselves "Operation Cantona", and humiliated a gangster.
Reuse content